Für die Filterung wurden keine Ergebnisse gefunden!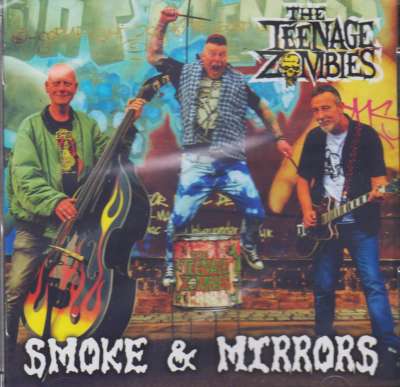 TEENAGE ZOMBIES - Smoke & Mirrors CD
TEENAGE ZOMBIES - Smoke And Mirrors CD 1. Atomic City 2. Dead Man's Hand 3. Undead Waves 4. Gravedance 5. Fridge Full Of Corpses 6. Gotta Keep Rockin' 7. Am I A Demon? 8. I Might Die Tonight 9. Halloween 10. I'm Just Psycho 11. Stone...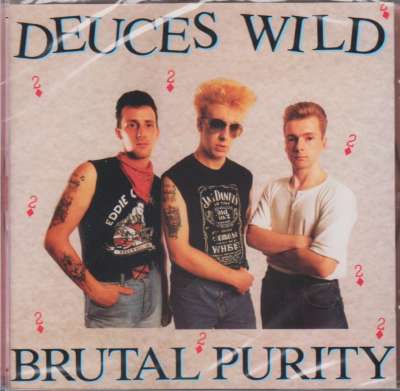 DEUCES WILD - Brutal Purity CD
DEUCES WILD - Brutal Purity CD Hot greasy guitar-led Rockabilly with influences of Eddie Cochran and the Stray Cats. 1 Just Alright 2 Diamonds At Her Feet 3 What Colour Is The Sky (On Your Planet) 4 Make That Date 5 Never Came Back 6...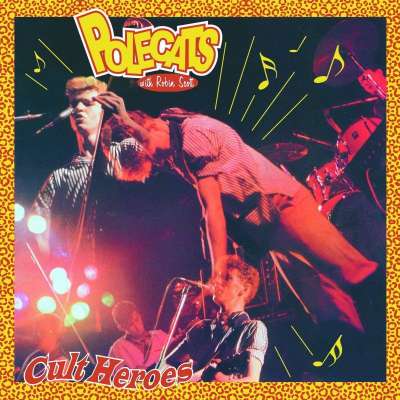 POLECATS - Cult Heroes CD
U.K. Rockabilly! Originally recordings from early 1980!TRACKLIST:Rockabilly Guy/High Rise Rockabilly/Big Green Car./Chicken Shack/Rock It Up Baby/Red Hot Rock/Rockin' All Night/Marie Celeste/My Baby Said/Left Right & Centre/Bite The...
DELTAS - Boogie Disease CD
Originally on Nervous U.K., now re-released on MCDP. 16 raw classic Rockabilly trax from 1981!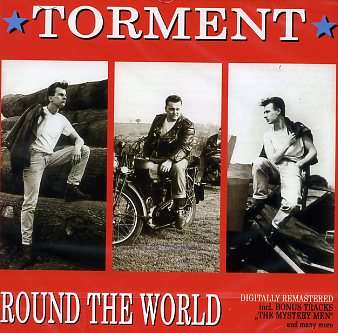 TORMENT - Round The World CD
TORMENT's Round The World album for the first time on CD + bonus tracks from the MYSTERY MEN EP! Digitally remastered! Tracks: Psycho / Laser Head / Love To Drink / Zodiac Revolution / Hideaway / Good To Be True / Kicked Dow Low / Reach...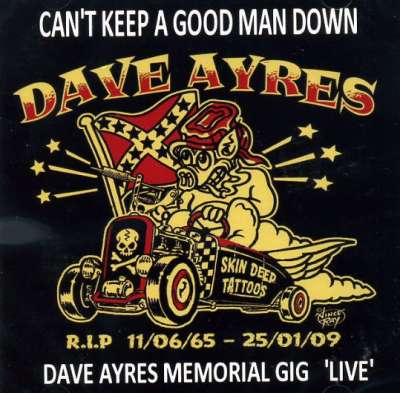 V.A. - Can't Keep A Good Man Down CD
CAN'T KEEP A GOOD MAN DOWN - THE DAVE AYRES MEMORIAL GIG LIVE CD Thats The Way it Is ....The Caravans Midnight Train ...... The Caravans Christine .... The Devil Wrays Eyeballs ... The Devil Wrays Mr Shroom ... Luna Vegas Mummies Curse...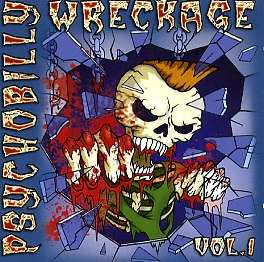 V.A. - Psychobilly Wreckage Vol. 1 CD
A seriously strong psychobilly piece of work here from Spanish label Wreckin' Bones Records. 26 PSYCHO TRACKS from 26 INTERNATIONAL PSYCHO BANDS. This comp has some of the top bands on the current international psychobilly circuit such...
ROCKET FINS - C'Mon ! CD
The Rocket Fins are described as infectious Rockabilly riffs and surfer twang!! The band is a side-project of DEADCATS Mick & Chopper and members of the SURFDUSTERS!! Listen to their catchy and melodic rockin' sounds!! 7 tracks!!!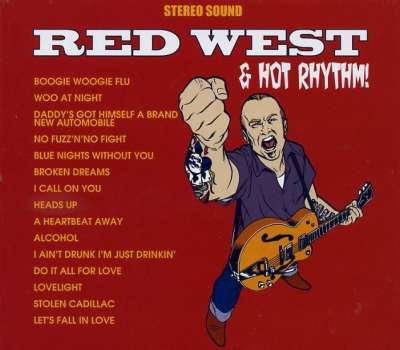 RED WEST& HOT RHYTHM - Same CD
Cool swedish Neo-Rockabilly, ex-Buckshots, ex-Psychotic Youth singer!! Boogie Woogie Flu / Woo At Night / Daddy's got himself a brand new automobile / No Fuzz'N'No Fight / Blue Nights Without You / Broken Dreams / I Call On You / Heads...
GUNSMOKE - From Somewhere CD
Debut album from this canadian 4-piece! Melodic Psycho/Neo-Billy tunes from these talented newcomers! Tracklisting: Gunfight You Always Say Tortured Soul Won't be Back Now & Then I Never Not The One Every Hour Lead The Way Lone Road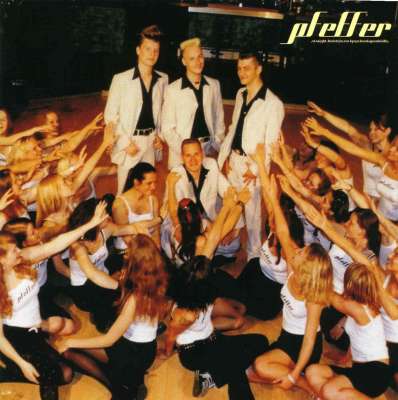 PFEFFER - Thirty Dirty Girlies CD
The first longplaying album after 2 mini CD`s! Pfeffer hails from northern Germany and delivers an excellent mixture of Rockabilly, Psychobilly, some pieces of Ska and Punk! I haven`t heard such a great band for long! It`s just fun to...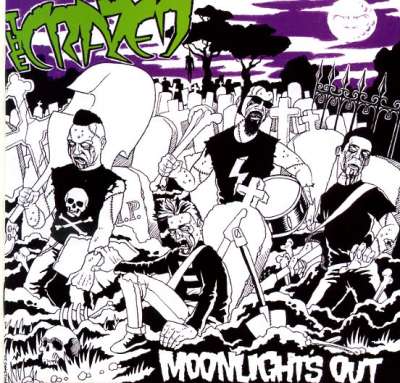 CRAZED, THE - Moonlight's Out CD
"Rockin' since 2000, The Crazed started as a trio, exploring the weird world of Rock n' Roll. After a year a second guitarist joined them in their haunted vault and that's how this creepy tale began. The early years went a bit chaotic...