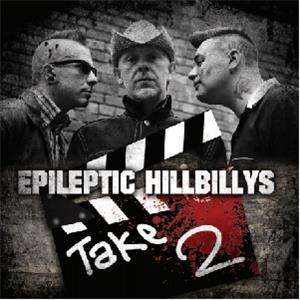 EPILEPTIC HILLBILLYS - Take Two CD
The Epileptic Hillbillys are back! Not only that, but stronger than ever! This is the album that we all feared would never happen. 2 years ago after releasing their second album and just as the band were starting to take off the band...
EVIL DEVIL - Bad Tales CD
The new album of Evil Devil called " Bad Tales " are 13 songs, 13 tales, 13 obsessions..a mixture of disease and brain storm, 13 true happened stories , during the tours, and during normal life days, wild slap bass.... and tribal drums...
EVERLY BROS - Chained To A Memory 8-CD/1-DVD...
Chained To A Memory 8-CD/1-DVD Box 204-s.Buch 8-CD Box/1DVD (LP-Format) mit 204-seitigem gebundenem Buch, 183 Einzeltitel, Spieldauer 531:58 Minuten. - Inhalt Medium 1 001 June Is As Cold As December 002 Glitter And Gold 003 Lovey...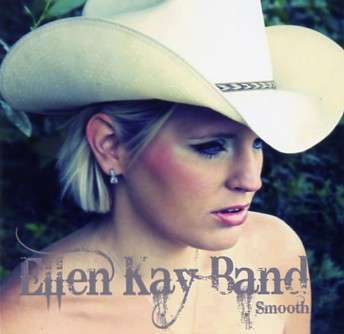 ELLEN KAY BAND - Smooth CD
Track listing: On The Countryside / All I'm Gonna Ask Of You / Closer To You / Highway / A Plan / Greatest Thing We Ever Made / Take Your Pain / Know Me That Well / The End I was touring with GoGetters and met Ellen Krantz by a...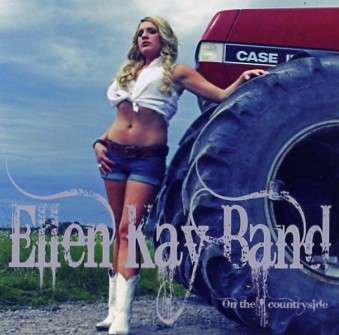 ELLEN KAY BAND - On The Countryside CD
Countryfied Rockabilly from Sweden! Track listing: Tell me True Rednecks On The Loose Blue Because Of You Night Time Shift Get Up From Your Knees Outlaw Girl Impossible Love Up The Country You're on My Mind Living For The Country Loving...
EASY TIGERZ - Two-Headed Tattooed Lover Girls CD
15 self penned tracks from this talented trio, with styles ranging from Rockabilly, through 60's Nashville, to US West Coast Surf & Garage. This is a cool album and has more than a touch of that 60's B-movie feel about it. 1.Roulette...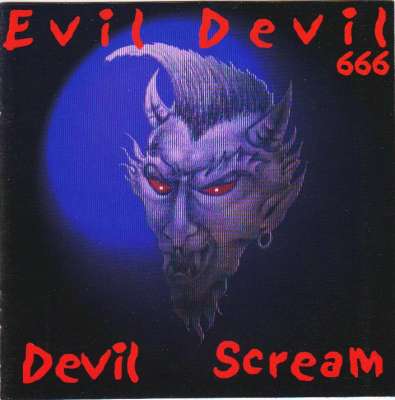 EVIL DEVIL-Devil Scream CD
First release of this wild italian Psychobilly group! TRACKLIST:Intro / I Wonder Why / Evil Devil / Last Day Of My Life / Methodo / I Can't Stop / Let's Wreck / Livin' In Far West / Halloween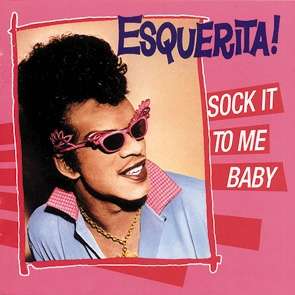 ESQUERITA - Sock It To Me Baby CD
If you've heard Esquerita's psychotic recordings for Capitol (1958-59), you probably already know what to expect whenever his name is dropped. If you haven't ... well, mere words won't tell you. Some of this live performance cut in 1965...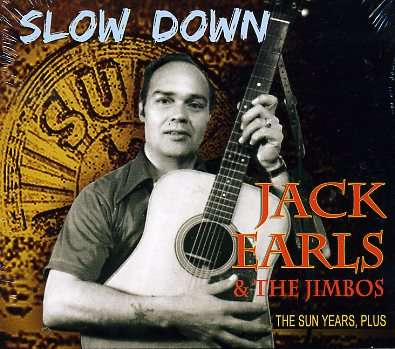 EARLS, JACK & THE JIMBOS - Slow Down 2 x CD
BCD 16935 (2-CD digipak with 48-page booklet!) Presley, Carl Perkins, Johnny Cash, Billy Riley and Warren Smith were among his friends and label-mates! Two CDs of music spanning 40 years, plus an in-depth interview. Hear Jack tell about...
EDWARDS, JIMMY-Love Bug Crawl CD
A rare chapter from the rockabilly vaults! A story untold until now!Includes the classic Hot 100 hit Love Bug Crawl!First time on CD for most of these recordings!
EYELIDS-Rats CD
This is the album debut of this exciting all-girl UK Psychobilly band. They appeared on Western Star Psychobillies Vol 3 last year and the feedback has been very good. These girls are busy gigging all over the UK! Tracklist: 1. Rats 2....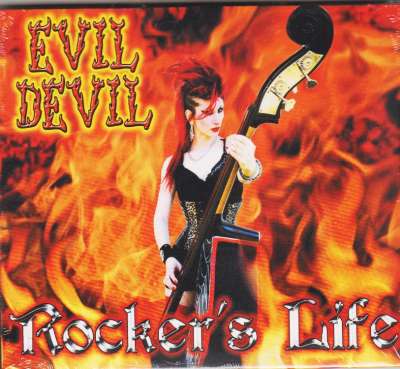 EVIL DEVIL - Rocker's Life CD
4th album from the all over the Psychobilly globe known italian cats! Taking a break to write and record this new masterpiece, the guys are now ready to rock the world again! Digipak edition + 16-page booklet. Tracklisting: Intro...