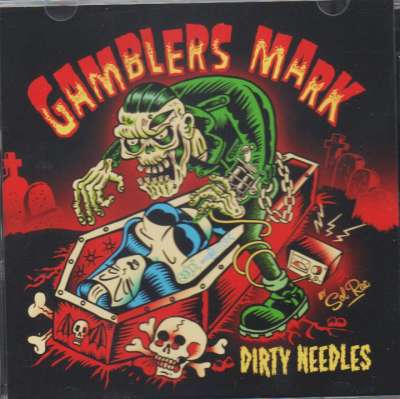 GAMBLERS MARK - Dirty Needles CD
A while back Gamblers Mark posted a taster of what was to come on their then forthcoming album Dirty Needles. The song in question was Long Summer. It was a live-in-the-studio rendition of the song on the Loaded Bomb YouTube channel as...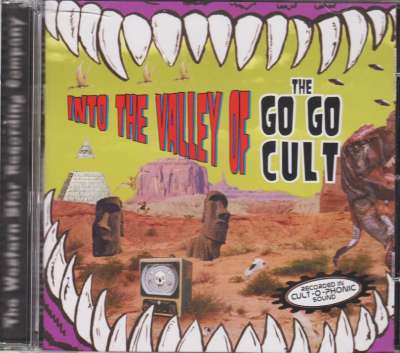 GO GO CULT - Into The Valley Of...CD
Great Garage/Psychobilly album from this UK band. All songs from the pen of front man Nigel Poole! 1. Navajo Joe 2. My Baby Drives A UFO 3. Old Nick The Revelator 4. Roller Girl Baby 5. I'll Drive 6. Devils Cowboy 7. Rocket To Neptune 8....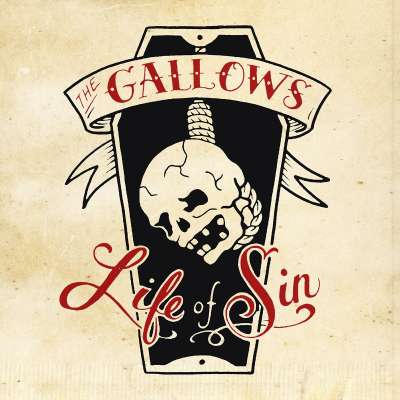 GALLOWS - Life Of Sin CD
Recorded in Portland, Oregon 2005! This is a Psychobilly sounding release! Pre-Goddamn Gallows! Ass-kicking bomb from the past! Go, get it!! Gegründet im Jahr 2004, starteten Mikey Classic (Gesang, Gitarre), Fishgutzzz (Upright Bass) und...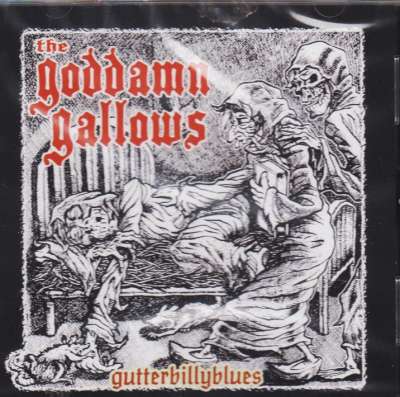 GODDAMN GALLOWS - Gutterbillyblues CD
The Goddamn Gallows formed in 2004 by founding members and Lansing/Detroit natives Mikey Classic on guitar and vocals, Fishgutzzz on upright bass, and Amanda Kill on drums -replaced by current drummer Uriah Baker (aka; "Baby Genius") in...
GODDAMN GALLOWS - Ghost Of Th' Rails CD
Re-release of the 2009 album "Ghost Of Th Rails"! This is another fantastic addition for your GODDAMN GALLOWS collection!! Tracks: Heaven Smoke Satan Ghost Of The Rails Pass The Bottle Wanders Shattered City Of Hell-A Underneath The...
GODDAMN GALLOWS - 7 Devils CD
7 DEVILS is the third full-length studio output and it ranges from Gutterbilly Blues, Hobocore, to Gypsy Punk and Roots Rock! 16 original tracks and one cover on this wild and dirty platter! Tracklisting: 1 Ragz N Bones 2 7 Devils 3 47...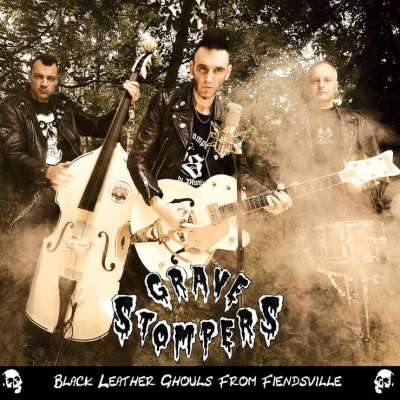 GRAVE STOMPERS - Black Leather Ghouls From...
South german Psychobilly trio, THE GRAVE STOMPERS, with their 5th studio album! Grave Stomp / Borgo Pass / Getting On / Cemetery After Sunset / Awake By The Moon / Black Leather Ghouls From Fiendsville / The Spook / Phantom Rock / Black...
GUANA BATZ - Original Albums 4CD
• The band's first four classic psychobilly albums • Plus four extremely rare radio sessions (17 tracks) recorded for legendary BBC DJ John Peel • 64 tracks on 4CDs • Excellent value clamshell box set + mini LP reproduction wallet...
GODDAMN GALLOWS - The Maker CD
The Goddamn Gallows came from the heart of America's Rust Belt, arising from a night of flophouse violence. Drifting across the states, they cemented their sound in Portland, OR and later in Los Angeles, CA, where they lived in abandoned...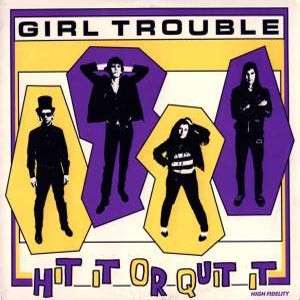 GIRL TROUBLE - Hit It Or Quit It CD
This reissue of GIRL TROUBLE's 1988 debut album, "Hit It Or Quit It" [KLP229], includes eleven original songs, one Northwest classic ("Steppin' Out" by PAUL REVERE & THE RAIDERS), and two bonus tracks exclusive to this release, "White...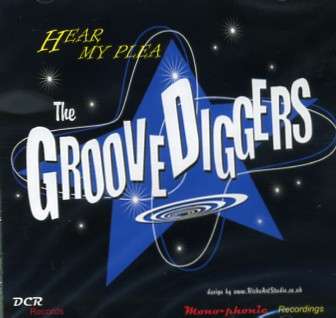 GROOVE DIGGERS - Hear My Plea CD
Red hot and raw Rockabilly from Scotland! Here's the GROOVE DIGGERS 1st album! 1. I'm Gonna Catch You (1:44) 2. Piece Of Jewellrey (2:10) 3. Hard To Loose (2:23) 4. Hear My Plea (2:15) 5. Long Lean Baby (1:40) 6. Cut It Out (1:26) 7....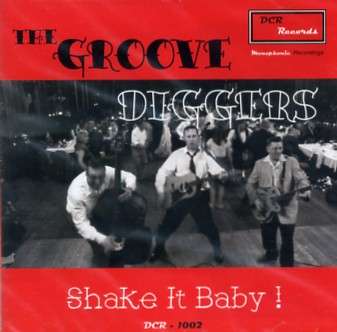 GROOVE DIGGERS - Shake It Baby! CD
Red hot and raw Rockabilly from Scotland! Here's the GROOVE DIGGERS 2nd album! She's Gone / Shake It Baby / Yes I Do / You're Gonna Treat Me Right / Turn Me Down / I Don't Want / Mama Mama Mama / Don't Mess With Me / What Ya Wanna Do? /...