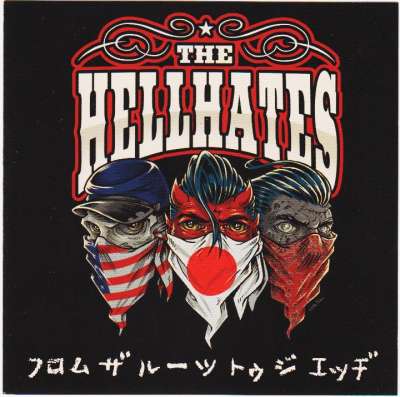 HELLHATES - From The Roots To The Edge CD
Rockabilly/Rock'n'Roll trio from Spain! Japanese release, incl. 3 bonus tracks!
HYPERJAX - March To Your Own Beat CD
New 2016 HYPERJAX album ! Great mix of Rockabilly, Psychobilly and Punk with an amazing song writing! GET IT!! 1 Staring Out The Old Guard 2 Hard Knock Chops 3 Blood and Sand 4 City Of Broken Rain 5 Three Sheets To The Wind 6 Whatever...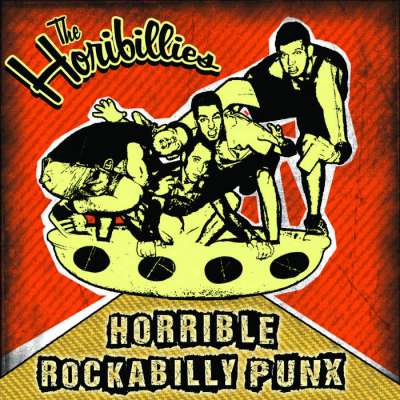 HORIBILLIES - Horrible Rockabilly Punx CD
Psychobilly from Hungary! 1.Intro 2.Date with the Butcher's Daughter 3.Attack of the Space Invaders 4.Horrible Rockabilly Punx 5.Drinkin' All Night Long 6.My Red Socks 7.Devil in these Guys 8.Rampage of Dead Men 9.Just Boozin' 10.Wrong...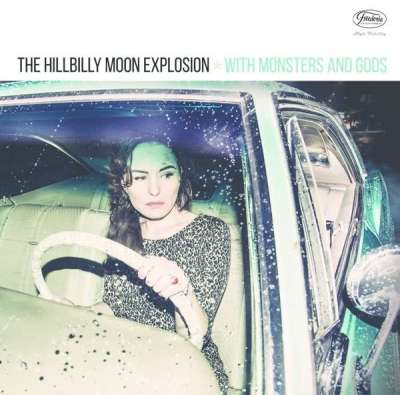 HILLBILLY MOON EXPLOSION - With Monsters And...
Heartbreak Boogie You Miss Somthin'You Never Had Jackson Depression Midnite Blues (Radio Edit) With Monsters and Gods Call Me Black Ghost Desperation Temptation Love You Better Down On Your Knees In Space Rose Outside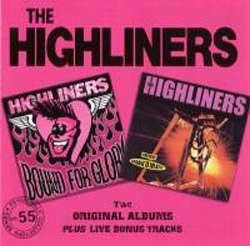 HIGHLINERS - Bound For Glory CD + bonus
Tracklist Bound For Glory 1 Surfer Jones 2 Naughty Nigel 3 Benny Hill Boogie 4 Jock Tom 5 Inspector Clouseau 6 Crazy Tattoo 7 Henry The Wasp 8 Come Dancing 9 The Dentist Song 10 Ain't Gonna Bump No More (With No Big Fat Woman) 11 This...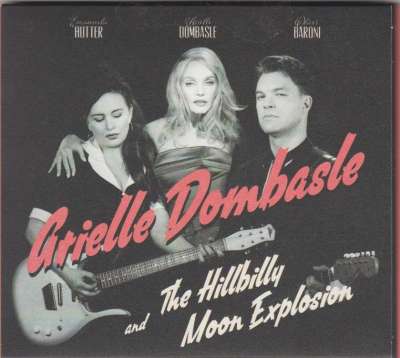 HILLBILLY MOON EXPLOSION - AND ARIELLE DOMBASLE CD
Cool new HILLBILLY MOON EXPLOSION album with french chanteuse Arielle Dombasle! Tracks: Walk Italian / My Love For Evermore (with Nicolas Ker) / Johnny Are You Gay / Drive This Truck / Chick Habit / Westbound Train / You Don't Own Me /...
HILLBILLY MOON EXPLOSION - My Love For Evermore CD
Best Of album by famous Swiss band! Track listing: Johnny Are You Gay?, Chick Habit, Maniac Lover, Dead Cat Boogie, Do I Love You, My Love For Evermore, Call Me, Westbound Train Drive This Truck No More, Perfidia, Little Lil, Spiderman,...
HOWLIN WILF AND THE VEE-JAYS - Cry Wilf! CD
Originally released in 1986! 01. "Got a thing for you" 02. "Same old nuthin'" 03. "Ya ya" 04. "I got my eyes on you" 05. "Hello stranger" 06. "Get it over baby" 07. "Wilf's wobble" 08. "Boom boom (out go the lights)" 09. "Summertime" 10....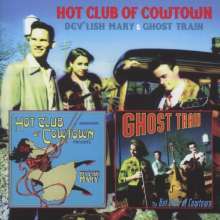 HOT CLUB OF COWTOWN - Dev'Lish Mary And Ghost...
"Our band is fiddle, guitar, and bass, and they can do anything together. We've always played a combination of hot jazz and Western swing, but it's been really a joy to finally distill part of our essence and serve up a record that is...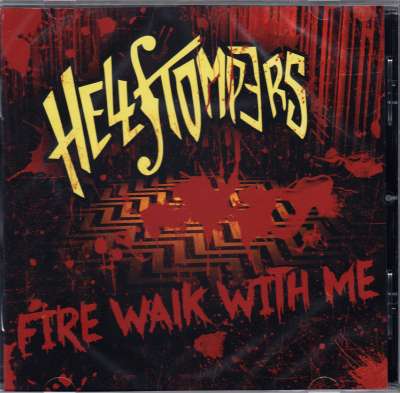 HELLSTOMPERS - Fire Walk With Me CD
Very fine Psychobilly trio from Russia with a solid album, full of melodic Psychobilly tunes and some surf and punk influences!! Tracks: Diabolical Weapon / Crazy Train / True Rebel / Mavericks / Rolling Thunder / You Really Want You...
HIGHAM, DARREL - Wild In Hollywood CD
Released and recorded in the USA, a fantastic Rockabilly album with Darrel Higham and lots of guest musicians! Lonely Man / Don't Mean Maybe Baby / Shadow My Baby/ Born To Love One Woman / Weary Blues Goodbye / Do You Dream / Foolish...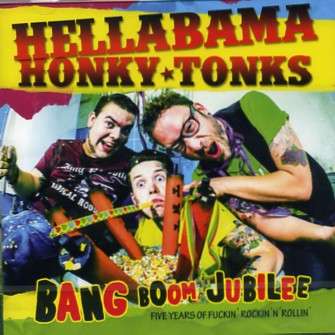 HELLABAMA HONKY TONKS - Bang Boom Jubilee CD
Young, very dynamic and still going strong with his boys so Goldi comes with your third album. Reverend Horton Heat meets Stray Cats? Actually, yes a live CD was planned with many guest musicians, lack of guest musicians then brought out...