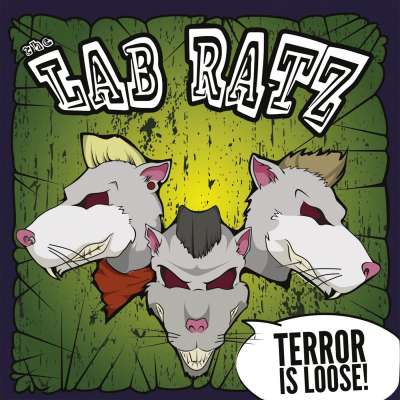 LAB RATZ - Terror Is Loose CD
Terror is Loose!!! The city is gripped by fear as escaped Lab Ratz run amok spreading their psychobilly disease! The Lab Ratz are a three piece psychobilly outfit from Montreal, Canada, who have managed to capture the frenzied intensity...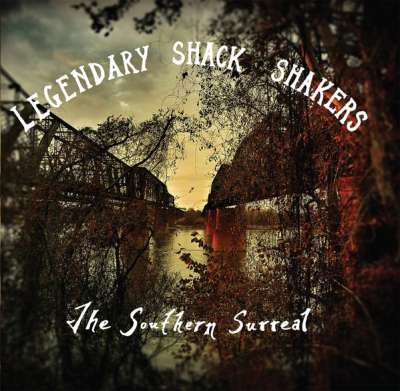 LEGENDARY SHACK SHAKERS - The Southern Surreal CD
The Southern Surreal is the Legendary Shack Shakers first release in five years, and lands on the bands 20th anniversary, and is their Alternative Tentacles debut! The Southern Surreal also features guest appearances by actor/musician...
LOTA RED - The Green Memphis CD
new 2015 album from Berlin's premier Neo-Rockabilly band LOTA RED! 15 amazing tracks in their own unique style!!
LEECHMEN - Finally Bitten CD
Debut album from the german Psychobilly trio, THE LEECHMEN! 01. THE HEARSE (02:29) 02. JESUS IN MY CORNFLAKES (02:46) 03. MR. DEATH (01:39) 04. ROCKING MAN FROM OUTER SPACE (02:43) 05. MY MOTHER WAS A CRAZY BITCH (02:21) 06. GROTESQUE...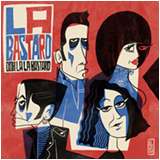 LA BASTARD - Ooh La La Bastard LP
LA BASTARD "Ooh La La Bastard" LP BR165 Picture Nancy Sinatra jamming with Dick Dale and the Gun Club at the best party of the year. If you can conjure up such an exciting and eclectic mix of 50′s rock 'n roll, 60′s surf and 80′s punk...
LUNATICS - Come Nude!! Bring Beer!! CD
3rd album from the cologne Psychobilly/Rockabilly band THE LUNATICS!! Seit über 10 Jahren schnitzen und feilen die "Lunatics" aus Köln nun schon an ihrer ureigenen Form des Psychobilly. Da wird es höchste Zeit für ein drittes Album,...
LARRY AND HIS FLASK - All That We Know CD
Furious picking, heartfelt harmonies, buckets of sweaty punk-rock attitude and epic beards from a finely tuned bunch of musicians who just happen to incite pure joy whenever and wherever they play. "All That We Know" features fourteen...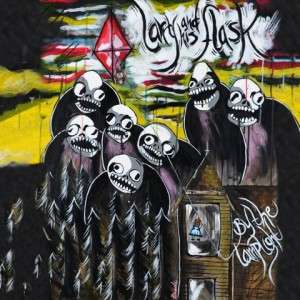 LARRY AND HIS FLASK - By The Lamplight CD
Great 2013 album from this Americana Folkpunk-Bluegrass Band! Pandemonium Out of Print Barleywine Bump The Battle for Clear Sight Log, Hearth and Ash Gone From You Home of the Slave Cruel Twist of Fate Justice and Justification Muffled...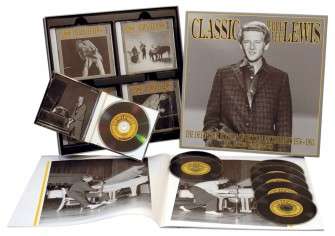 LEWIS, JERRY LEE - Complete Sun Recordings 8-CD...
Complete Sun Recordings 8-CD & 36-PAGE-BOOK Ein wirklicher Klassiker, ein Meilenstein und Vorbild für alle danach zusammengestellten Rock 'n' Roll-Boxen. Diese Ausgabe enthält sämtliche Sun- Aufnahmen (1956-1959) von Jerry Lee Lewis in...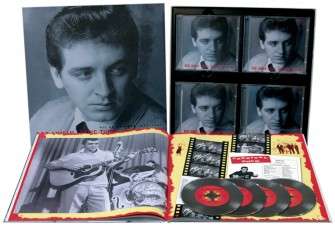 LUMAN, BOB - Let's Think About Living 4-CD-Box...
Let's Think About Living 4-CD-Box 104-s. Buch CD BOX Inhalt Medium 1 001 Stranger Than Fiction 002 You're The Cause Of It All 003 That's Alright 004 Hello Baby 005 In The Deep Dark Jungle 006 Let Her Go 007 Let It Happen 008 No Use In...
LEWIS, JERRY LEE - The Locust Years 8-CD Box +...
The Locust Years 8-CD-Box & 48-Page Book 8-CD Box (LP-Format) einschl. Interview-CD, mit 48-seitigem Buch, 166 Einzeltitel. Spieldauer ca. 428 Minuten. 1963 unterschrieb Jerry Lee einen Vertrag bei Smash Records und kämpfte gegen die...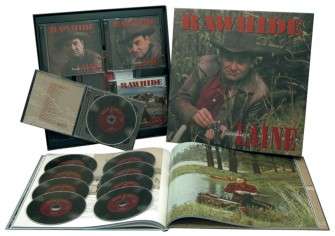 LAINE, FRANKIE - Rawhide 9-CD + book
9-CD Box (LP-Format) with 104-pages book, 215 Tracks, playing time 615:42 Minutes. - Content Medium 1 001 A Capital Ship 002 The Most Happy Fella 003 Hell Hath No Fury 004 There's Not A Moment To Spare 005 Make Me A Child Again 006 Don't...