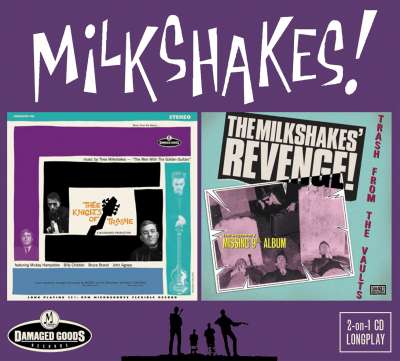 MILKSHAKES - Thee Knights Of Trashe / Revenge CD
First re-issue as a 2 on 1 CD This features 2 classic Milkshakes albums Thee Knights Of Trashe & Revenge. THEE KNIGHTS OF TRASHE 1. I'll Use Evil 2. What You've Got 3. Girl It No Good 4. I'm Out Of Control 5. I Dreamt Last Night (That I...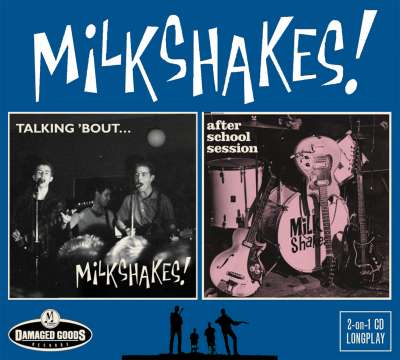 MILKSHAKES - Talking Bout / After School Sesion CD
First re-issue as a 2 on 1 CD This features 2 classic Milkshakes albums Talking 'Bout & After School Session. TALKING 'BOUT 1. She'll Be Mine 2. Pretty Baby 3. For She 4. I Want'cha For My Little Girl 5. Ruhrgebeat 6. After Midnight 7....
MAGNETIX - Rabbit The Robot , Robot The Rocket CD
Amazing new third studio album by this fantastic Psychobilly trio!! Tracks: Do It Like Gorilla Does / Martian Fever / Rabbit The Robot - Robot The Rocket / Gorilla And Crocodile / It's Magnetic Me / Satellite Baby / Wombie Zombie /...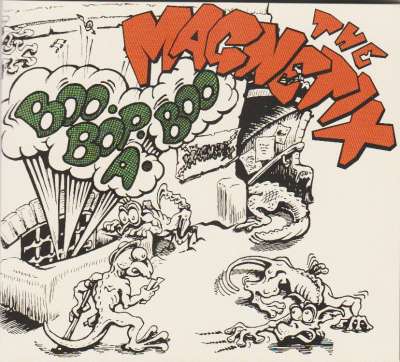 MAGNETIX - Boo-Bop-A-Bop CD ltd.
ltd. digipak, 250 numbered copies made! One of the biggest talent emerging from the ever-expanding Russian scene has to be THE MAGNETIX. Hailing from Tula, south of Moscow the classic three-piece has been making a name for itself within...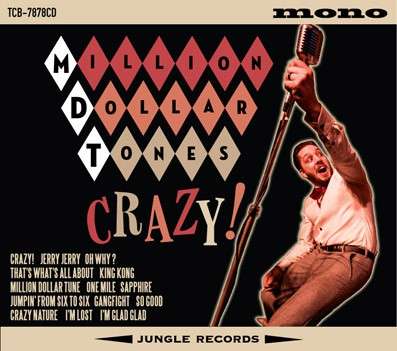 MILLION DOLLAR TONES - Crazy CD
Jump-Rhythm-Blues-Rock`n`Roll from Finland! 1. Crazy! 2. Jerry Jerry 3. Oh Why 4. That`s What`s All About 5. King King 6. Million Dollar Tune 7. One Mile 8. Sapphire 9. Jumpin` From Six To Six 10. Gangfight 11. So Good 12. Crazy Nature...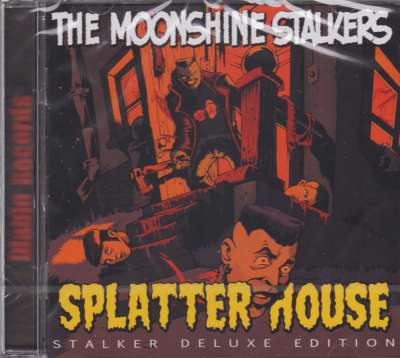 MOONSHINE STALKERS - Splatter House CD
Great U.K. Psychobilly trio! 1.Slingshot 02:25 2.Gypsy Curse 02:10 3.Space Clowns 02:17 4.Necroplis 03:51 5.Stomp Em Dead 01:43 6.The Guzzler 01:59 7.Come On Man 01:55 8.Devils Kick 02:36 9.Shocked 02:55 10.Spy Vs Spy 02:19 11.Russian...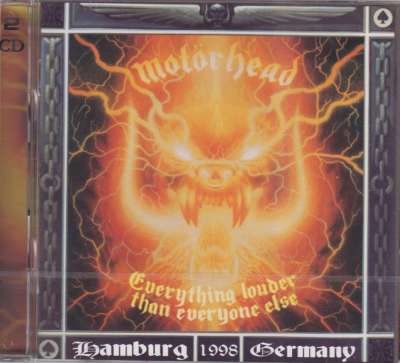 MOTÖRHEAD - Everything Louder Than Everyone...
Double CD, live Hamburg 1998! Disc One Iron Fist 4:08 Stay Clean 2:48 On Your Feet Or On Your Knees 3:20 Over Your Shoulder 3:45 Civil War 3:29 Burner 3:29 Metropolis 4:00 Nothing Up My Sleeve 3:41 I'm So Bad Baby I Don't Care 3:21 The...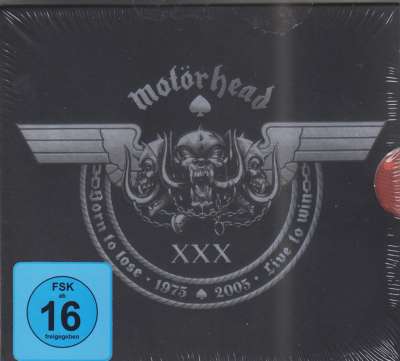 MOTÖRHEAD - Inferno CD + DVD
30th anniversary in 2005! CD + DVD! FSK: 16 Disk: 1 1. Terminal show 2. Killers 3. In the name of the tragedy 4. Suicide 5. Life's a bitch 6. Down on me 7. In the black 8. Fight 9. Year of the wolf 10. Keys of the kingdom 11. Smiling...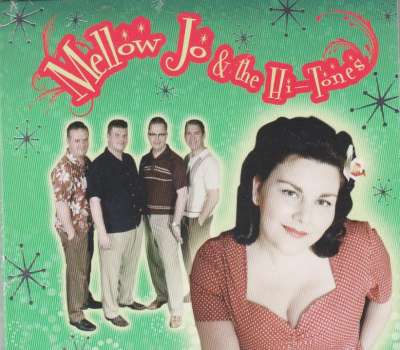 MELLOW JO AND THE HI-TONES - Same CD
For years we love and play 40's and 50's music.We don't mind if it's Swing, Country, Hillbilly or Rockabilly, we just love to play it all! The only things we care about are the beat, the feel and the power of the song. Tracks: Comes...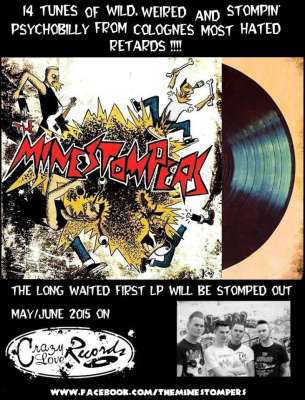 MINESTOMPERS - Minestompers CD
Long-time running Psychobilly 4-piece from Cologne / Germany, THE MINESTOMPERS, finally release their first long-playing album and it was worth waiting for! Ass-kicking songs in the tradition of early Coffin Nails and Guana Batz!! Statt...
MAY, IMELDA - Mayhem CD
1 Pulling The Rug 2 Psycho 3 Mayhem 4 Kentish Town Waltz 5 All For You 6 Eternity 7 Inside Out 8 Proud And Humble 9 Sneaky Freak 10 Bury My Troubles 11 Too Sad To Cry 12 I'm Alive 13 Let Me Out 14 Tainted Love 15 Johnny Got A Boom Boom...
MENTAL BAIT - These Killing Nights CD
Tracklisting: Intro / Cult Of Guns / Strange Green Light / The Land Of Nod / 8- Ball Rolling / Bitch From Hell / Surfin' With Azathoth / Emptiness / The Land Of Nod Pt.2 / Last Resort For Kaptin Chainsaw / Mad At You / Strangler Of Minsk...