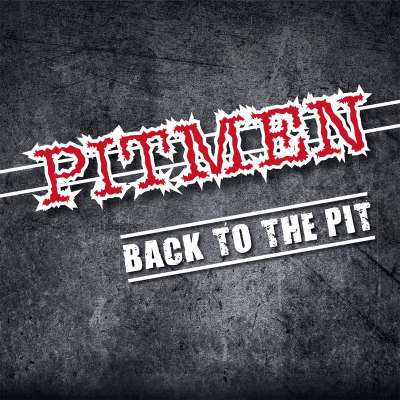 PITMEN - Back To The Pit CD
Normal 0 21 false false false DE X-NONE X-NONE MicrosoftInternetExplorer4 IN STOCK!! Ltd. CD release! After a 16-year recording hiatus, PITMEN are pleased to announce "Back To The Pit," their third studio album, on Crazy Love Records....
POWERSOLO - Egg CD
2006 album from the danish trio with Kim Kix (former Godless Wicked Creeps). 1 Think About It 2 Knucklehead 3 Action 4 Plasma Crystal Dope 5 Every Little Girl 6 Mr. Marsman 7 Rockin' 8 8 Dans Les Rues De Paris 9 Aloha New York 10 White...
POWERSOLO - Buzz Human CD
Crazy mix of Rockabilly/Trash/Punk from this amazing danish band! PowerSolo I Love You But I Hate You Took It To Me Pads Hear My Plea Satisfy the Man Creepy Acid Orchid feat. Celina Ozymandias The Rither Teach You Fun Sensation feat....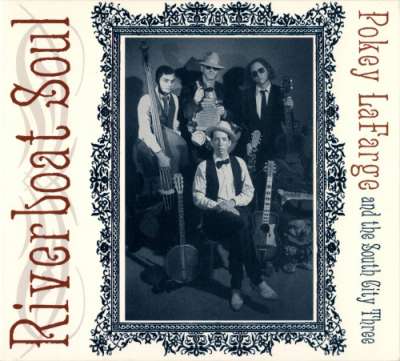 POKEY LAFARGE - Riverboat Soul CD
From St. Louis, Missouri comes a wonderfully fresh and quirky kind of pop music that combines a riverboat ragtime sound with Delta-meets-Appalachia songwriting, all laid down in front of a big, big swingin' beat. LaFarge is a neo-hobo,...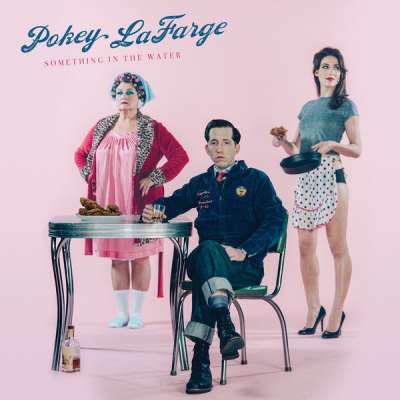 POKEY LA FARGE - Something In The Water CD
Produced by Jimmy Sutton (best known for his work with JD McPherson), Something in the Water marks a new landmark in Pokey's career. The dozen-song set features a diverse cast of talented players, including Pokey's own longstanding...
PLANET ROCKERS - Return Of...CD
17 new tracks all recorded in the summer of 2014 in Memphis Tennessee at Sam Phillips Recording Studio (including 4 bonus cuts). Tracks: 1 saturday night in Oak Grove 2 Stranger dressed in black 3 Snakebit (bonus) 4 Showdown 5 Heavy on...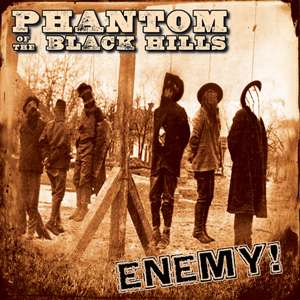 PHANTOM OF THE BLACK HILLS - Enemy! CD
Hellbilly, Cowpunk and Doom-Country from these banjo-picking maniacs! Produced by Chopper Franklin! 1 Battle cry 2 Enemy 3 If hell's where I have to be 4 Raisin' hell again 5 Evil dove 6 One per sinner 7 Pain & misery 8 Bled for no...
PIKE CAVALERO - Torro CD
South east of Spain, land of ol' gun-loaded bandits and desert landscape where Sergio Leone filmed his most legendary Spaghetti Westerns back in the 1960's. There's nothing strange when I say in this atmosphere rose up the strong...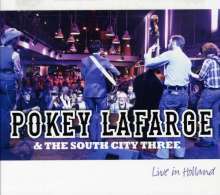 POKEY LAFARGE - Live In Holland CD
Recorded in April 2012 at Paradiso in Amsterdam, backed by his fabulous companions The South City Three, Pokey Lafarge returns with an exhilarating live album from this legendary Dutch venue. Combining Pokey's favourite songs with tracks...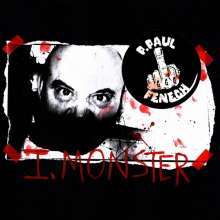 P. PAUL FENECH - I, Monster CD
new solo album from METEORS mainman, P. PAUL FENECH. 01. Mule Boy And His Unformed Face 02. I'am The Night Rider 03. The Rocking Dead (The Return) 04. I Got Fire 05. Wampus Cat 06. The Black Moon Dance 07. L'odio Cavalca De Solo 08. The...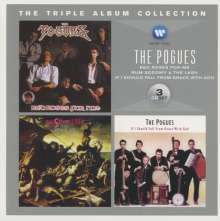 POGUES - The Triple Album Collection 3CD
3-CD Box Set, contains RED ROSES FOR ME, RUM SODOMY & THE LASH, IF I SHOULD FALL FROM GRACE WITH GOD Disk: 1 1. Transmetropolitan 2. The Battle Of Brisbane 3. The Auld Triangle 4. Waxie's Dargle 5. Boys From The Country Hell 6. Sea...
PAVEMENT KINGS - It's A Hip-Shake Thing CD
Pavement Kings are Ireland's rockabilly royalty! The Pavement Kings are one of Dublin and Ireland's best live bands. This Rockabilly 3 piece are popular countrywide and play a wide range of 1950′s Rock n Roll and Rhythm n Blues. Tracks:...