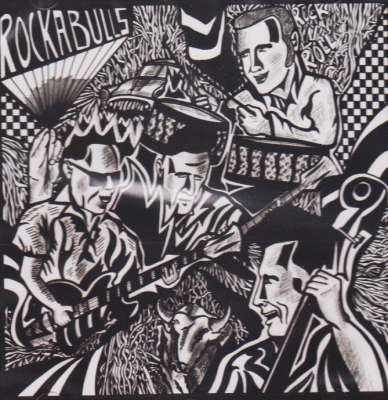 ROCKABULLS - Once At The Barber CD
Austrian Rockabilly 4-piece! Tracks: Prison Kate / Tu, Tu, Tu I Love Your BBQ / The Wild Boys / Wild One / Ocean Blue Eyes / Munster Theme / Beers Pub Song / Whole Lotta Rosie / Doin' Time For Being Young / She's The Girl / Rebel Ball /...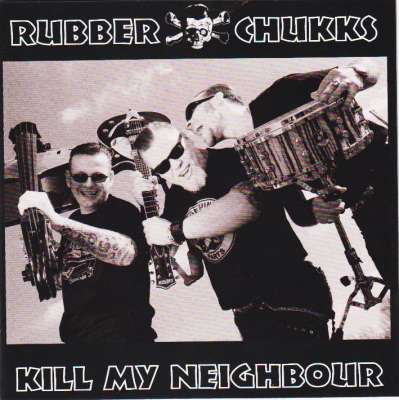 RUBBER CHUKKS - Kill My Neighbour CD
First album by powerful Rockabilly/Rock'n'Roll trio, THE RUBBER CHUKKS! 1 Intro 2 I'm Wise 3 Baby Ride 4 Sandra Lee 5 Alive 6 Going Down 7 Kill My Neighbour 8 Rockaholic's Anthem 9 Is It Love 10 Road Kill Blues 11 I Give A Shit On You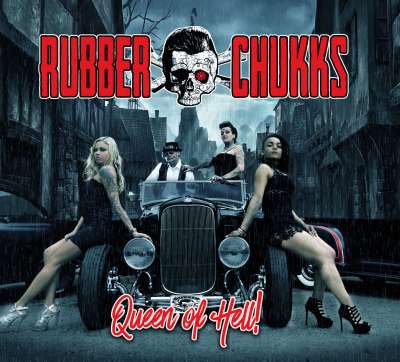 RUBBER CHUKKS - Queen Of Hell CD
Das 2. Album des Hamburger Trios kommt härter und abwechslungsreicher daher, als alles bisher dagewesene. Die Erweiterung des Begriffes Neo-Rockabilly um Gitarren Riffs à la AC/DC war so noch nicht da ! Dieses Album ist anders, es ist...
ROCKER COVERS - Revved Up CD
Rockabilly trio with Kriss Passmore (Rock-It Dogs) and Scott of the Coffin Nails! Their debut long player, "Revved Up", consisted of rocking up tempo versions of hits from the likes of Lady GaGa, Green Day, The Beastie Boys and Kings Of...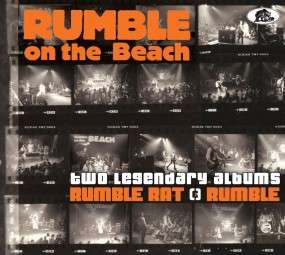 RUMBLE ON THE BEACH - The Early Years CD
RUMBLE ON THE BEACH CD with two legendary albums: RUMBLE RAT & RUMBLE!! 25 tracks, 54-page booklet!!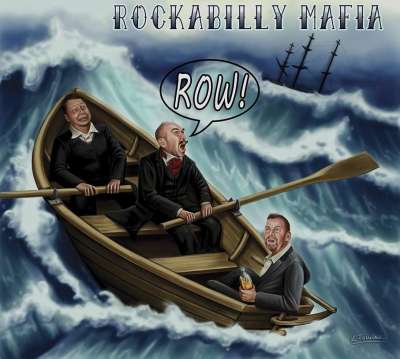 ROCKABILLY MAFIA - Row! CD
15 new tracks of germany's legendary Rockabillies THE ROCKABILLY MAFIA! "ROW!" heißt dies 19.(!!!) Album der Rockabilly Mafia, das jetzt zu zum 30.Jubiläum der Band erscheint, und es ist ein Hammer. Alle 15 Songs entstanden am 19.09.15...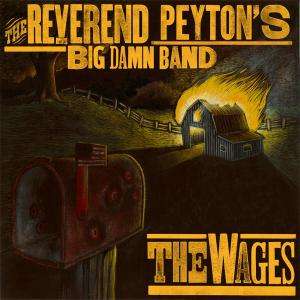 REVEREND PEYTON'S BIG DAMN BAND - The Wages CD
Tracks: Born Bred Corn Fed Redbuds Clap Your Hands Sure Feels Like Rain Everything's Raising What Go Around Come Around Sugar Creek In A Holler Over There Train Song Lick Creek Road Ft. Wayne Zoo Just Getting By Two Bottles Of Wine Miss...
REVEREND PEYTON'S BIG DAMN BAND - Peyton On...
The Reverend Peyton's Big Damn Band is a three-piece American country blues[1] band from Brown County, Indiana, living in a rural area north of Nashville, Ind., and south of Bean Blossom. Jesus Is A Dying Bed Maker Some Of These Days...
ROCKET BEATS - Human Tornado CD
Psychobilly trio from Tula / Russia with their second release! The Rocket Beats is a young Psychobilly trio with a sweet girl on the doghouse bass! Fresh blood of russian oldschool Psychobilly, young successors of Stressor and The...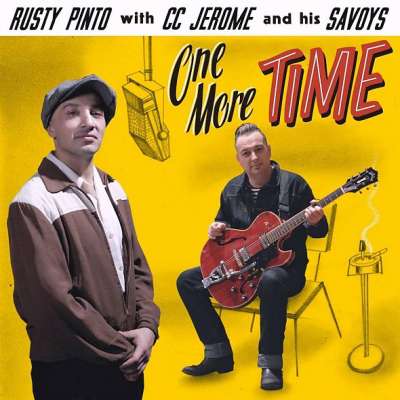 RUSTY PINTO WITH CC JEROME - One More Time CD
1 Mary Lou (Jessie/Ling) 2 Just One More Time (L. Turner) 3 Shirley (T. Bryan/J.Gourrier) 4 Deacon Jone's Wife (J. Van Gasteren/R. Sagat) 5 Hold My Hand (R. Pinto) 6 Am I (Mccoy/Singleton/Mendelsohn 7 Stumbling Block Blues (Dupree) 8 One...

RELAX TRIO - Stop This Madness CD
2nd album from this young Rock'n'Roll / Rockabilly trio! 1.Stop This Madness 2.New Day 3.Dance With Me 4.Mercedes Benz 5.Melbourne or Hell 6.Hey Jerry 7.I Drive My 55 8.Texas Way 9.Helpful Hand 10.Furious Love 11.Too Late 12.Smoke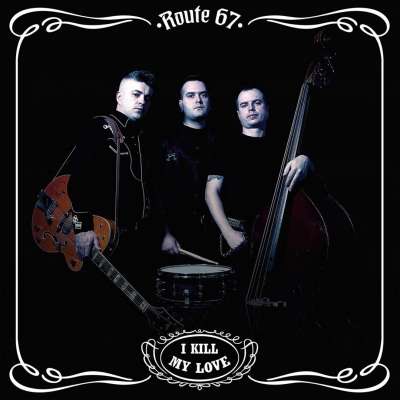 ROUTE 67 - I Kill My Love CD
2 nd long-playing album on Crazy Love Records from this very talented Neo-Rockabilly/Psychobilly trio! These guys love the Reverend Horton Heat and they combine their Psychobilly music with elements of Surf, Country, Blues and Americana...