Für die Filterung wurden keine Ergebnisse gefunden!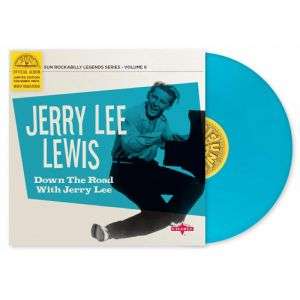 JERRY LEE LEWIS - Down The Road...10"LP ltd.
CHARLY RECORDS PRESENTS SUN ROCKABILLY LEGENDS SERIES - VOLUME 6 - JERRY LEE LEWIS' DOWN THE ROAD WITH JERRY LEE ON 10"LP LIMITED EDITION CYAN VINYL When Jerry Lee Lewis walks on-stage, he provokes uproar just by standing still. And from...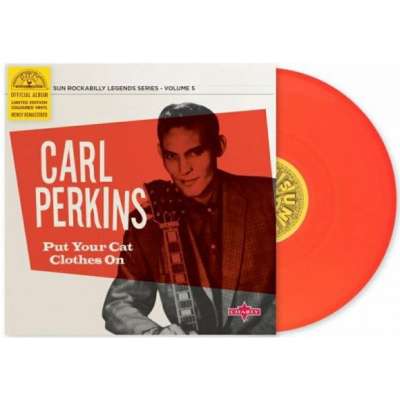 PERKINS, CARL - Put Your Cat Clothes On 10"LP ltd.
CHARLY RECORDS PRESENTS SUN ROCKABILLY LEGENDS SERIES - VOLUME 5 - CARL PERKIN'S PUT YOUR CAT CLOTHES ON 10"LP LIMITED EDITION SCARLET VINYL 'Blue Suede Shoes' released on Sam Phillips' Sun label in 1955 became a milestone in Rock & Roll...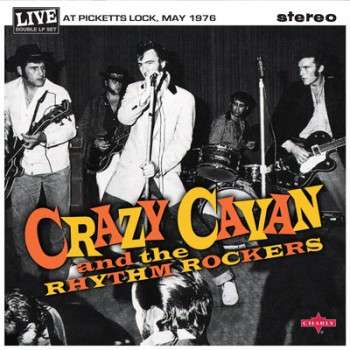 CRAZY CAVAN AND THE RHYTHM ROCKERS - Live At...
On 15th May 1976, more than 5000 Rock'n'Roll fans converged on London from all corners of the British Isles to march in protest at the dearth of Rock'n'Roll on the radio. That summer the protest bore fruit when club deejays Stuart Colman...
SMITH, RAY-Shake Around CD
This CD compilation has got his SUN recordings on + a single recorded for Vee Jay in 1963! 1. Break Up 2. Why, Why, Why 3. Willing And Ready 4. So Young 5. Right Behind You Baby 6. You Made A Hit 7. Shake Around 8. Rockin' Bandit...
MANN, CARL-Rockin' Man CD
A comprehensive 28 track collection of the best material recorded by Mann, an unjustly overlooked talent, for the Sun subsidiary label, Phillips International in 1959 and 1960, at the close of the original rockabilly era. 1. Mona Lisa...
BURGESS, SONNY-The Arkansas Wild Man CD
25 track collection of some of the wildest rock'n'roll made by Sonny Burgess at the legendary Sun label between 1956 and 1959. 1. We Wanna Boogie 2. Red Headed Woman 3. The Prisoner'S Song 4. Restless 5. Ain'T Got A Thing 6. Daddy Blues...
SMITH, WARREN - Rockabilly Legend CD
This generous 30-tracker comprises most of Smith's recordings which he made for Sun between 1956 and 1959. The selection also includes a number of alternate takes. 1. Rock 'N' Roll Ruby 2. I'D Rather Be Safe Than Sorry 3. Black Jack...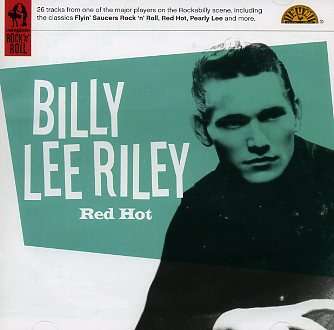 RILEY, BILLY LEE-Red Hot CD
One of the wildest of the rockabilly wild men, multi-instrumentalist and songwriter Billy Lee Riley was one of Sun Records' most significant signings. 1. Flying Saucers Rock And Roll 2. Red Hot 3. Rock With Me Baby 4. Pearly Lee 5. Down...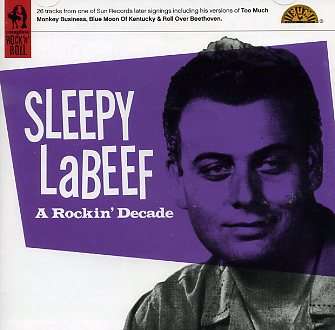 SLEEPY LaBEEF-A Rockin' Decade CD
Twenty-six highlights from the giant rocker's recordings from the seventies for Sun International, the continuation of the famous Memphis label. Includes his biggest hit, 'Blackland Farmer', classic rockers like 'Tore Up' and 'Boogie...