Für die Filterung wurden keine Ergebnisse gefunden!
NERVOUS NORVUS - Zorch!!! CD
• 23 tracks tracing the life and times of Nervous Norvus and his co-conspirator Red Blanchard featuring aliens, apes, wild dogs and the indescribable 'Fang' • All of the early singles from the man who gave us the legendary 'Transfusion'...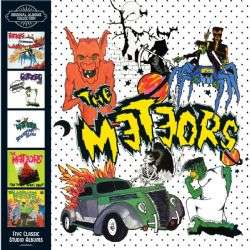 METEORS - Original Albums Collection 5CD Box
This set – comprising five studio albums originally released between 1984 and 1988 – captures the band in their heyday, pummelling their way through seventy five album tracks, single mixes and b-sides. Packaged in individual LP sleeve...
DEMENTED ARE GO - Live And Rockin' CD
DEMENTED ARE GO - Live And Rockin' CD Demented Are Go are one of the original first wave Psychobilly bands who are still popular today after 25 years of touring and making records. They still sound original to this day! This CD has been...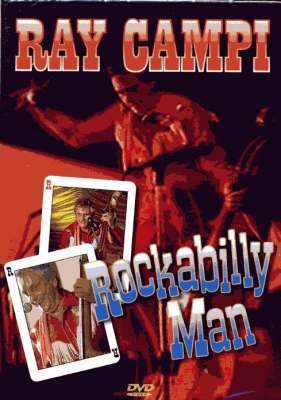 RAY CAMPI - Rockabilly Man DVD
Rockabilly Man / Hollywood Cats / Where My Baby Goes / Lucky To Be In Love / My Hearts On Fire / Cherokee Boogie / Wild Side Of Life / Release Me / How Low Can You Feel? / Caterpillar / Booze It / Quit Your Triflin' / Rattlin' Daddy /...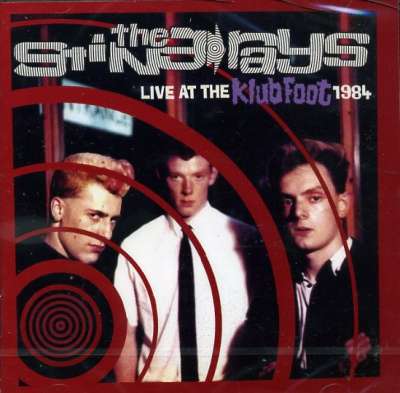 STING-RAYS, THE - Live At The Klub Foot 1984 CD
Tracks: I CAN SATISFY YOU COME ON KID GO ASK ALICE HOW MUCH IS MORE? ESCALATOR TAKE IT AS IT COMES TIME IS AFTER YOU PRETENCE SO YOU SAY YOU LOST YOUR BABY IMAGE JOE STRUMMER'S WALLET MY FLASH ON YOU YOU GOT A HARD TIME COMIN' I WANT MY...
SCIENTISTS-Swampland: Birth Of The Scientists CD
Formed in Perth, Australia, but later to relocate to Melbourne and then London, Kim Salmon's Scientists played a brand of minimalist punked-up swamp blues that saw them become legends on at least three continents. Just about everyone...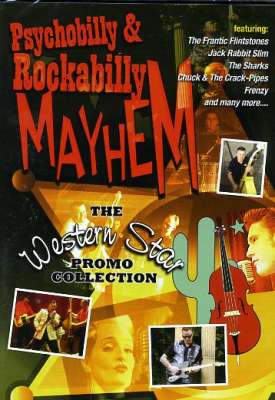 V.A. - Psychobilly & Rockabilly Mayhem DVD
The Western Star recording studio was designed and built by veteran Rockabilly & Psychobilly musician/producer Alan Wilson - who is probably best known as founder member and front man of 80's Psychobilly pioneers The Sharks. Since then...