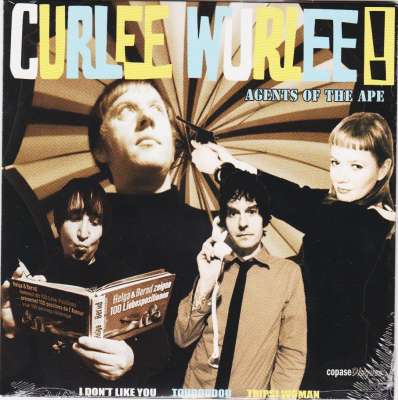 CURLEE WURLEE - Agents Of The Ape 7"EP
After eight singles and a brand new fourth album, Curlee Wurlee! strikes back on notorious copaseDisques with an exciting ninth and solid wax pebble. Although the Curlee Wurlee! writing is recognisable among tons of others, I'd try to...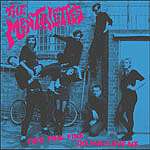 MENTALETTES - Fine, Fine, Fine 7"
Due to public demand - here comes the re-issue of The Mentalettes debut 45rpm!! Complete with new artwork and in cardboard sleeve! 'a girl group gone beserk' - the debut release!! A-side delivers a wicked fuzz and organ driven, 3-girl...
MENTALETTES - Lovers Wasteland 7"
On february 28th, 2014 it's time for another round of The Mentalettes. The second singles shows new sides and comes with two original pieces. There's more psych to the sound and the arrangements are more sophisticated. On a bed of fuzz...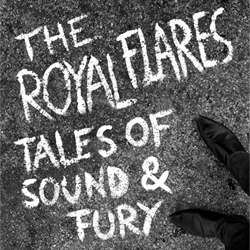 ROYAL FLARES - Tales Of Sound & Fury LP
It's raw, it's wild, it's pulsating with the blood of original rock'n'roll. Welcome to the Stone Age! The Royal Flares are dedicated to the raw, wild, frantic and driving sound of 60s garage rock'n'roll as epitomized by the legendary...
FOURTUNE TELLERS-Don't Tell me The Words 7"EP
60s garage from Sweden! 1. Don't Tell Me The Words 2. Meant To Be 3. Take Me Back 4. Girl I'm Lost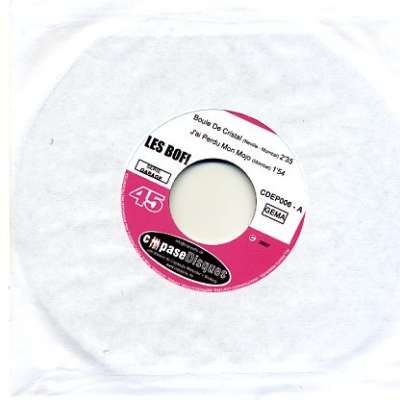 LES BOF - Boule De Cristal 7"EP noPS
4 tracks: Boule De Cristal / J'ai Perdu Mon Mojo / Chante / C'est Fini
LES BOF-Nous Sommes...CD
European Garage Festival regulars Les BOF! finally get round to releasing their long awaited debut album. This Edinburgh based quartet stomp through an almost entirely self-penned set of French language garage punk rave-ups throwing in...