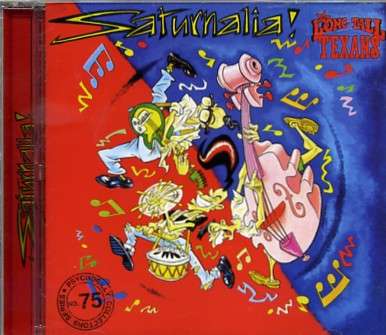 LONG TALL TEXANS - Saturnalia CD
The Long Tall Texans are one of the Psychobilly scene's most-loved bands, now celebrating 25 years together. This album has been long since out of print and hard to find. We have re-issued it here with the original artwork, which was...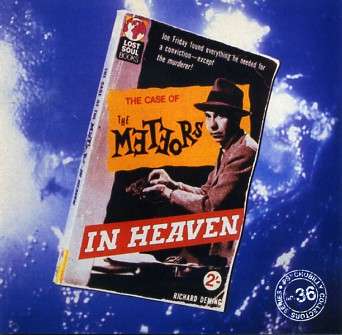 METEORS - In Heaven CD
The classic first Meteors album from 1981! Finest original Psychobilly and a top ten album for a lonely island! 1 In Heaven 2 Shout So Loud 3 Earwigs In My Brain 4 In The Cards 5 Attack Of The Zorch Men 6 The Crazed 7 Get off of my cloud...
METEORS-From Zorch With Love CD
Best Of von 1981-1997!! 22 Trax!! TRACKLIST: Voodoo Rhythm / Graveyard Stomp / Wreckin' Crew / Mutant Rock / The Hills Have Eyes / Johnny Remember Me / When A Stranger Calls / Stampede / Michael Myers / Fire Fire / Rhythm Of The Bell /...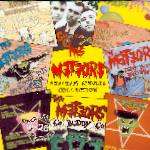 METEORS - Anagram Singles Collection CD
Featuring all A and B sides ever released on Anagram!!!! Tracklisting: Surf City / The Edge / Johnny's Here / Go Buddy Go / Wildkat Ways / You Crack Me Up / Don't Touch The Bang Bang Fruit / Dateless Night / Corpse Grinder / Somebody Put...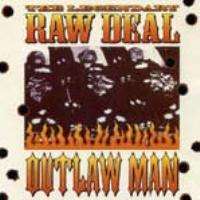 LEGENDARY RAW DEAL - Outlaw Man CD
This is a reissue of the 1997 album, which has been out of print and hard - to - find. The Legendary Raw Deal is a side project of P. Paul Fenech, infamous front man of The Meteors. Tracks: Mad Man / Crazy Lovin / Hey Lil Baby / Midnight...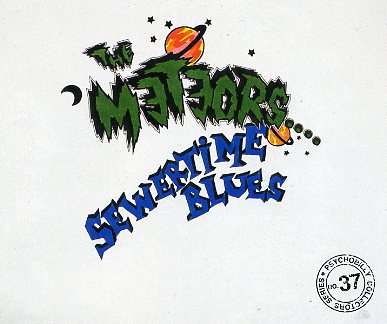 METEORS - Sewertime Blues CD
Originally a top 10 indie chart hit, 'Sewertime Blues' has been unavailable for a number of years. Fast approaching the 25th anniversary of their formation, The Meteors have been hammering out their no-nonsense cranked up rockabilly and...
DEMENTED ARE GO - In Sickness And In Health CD
The first album from the Demented Are Go, one of Psychobilly's most revered and important band. This CD has been out of press for some time and rather hard to obtain! Also added are two bonus tracks consisting of the bands first ever...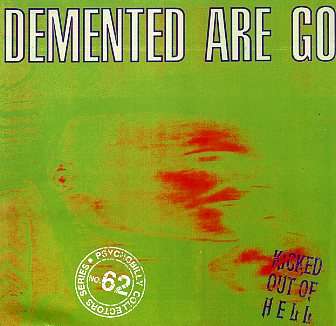 DEMENTED ARE GO - Kicked Out Of Hell CD
This is a classic slab of Psychobilly and a historical and influential album that set a new benchmark for what would become the new sound of Psychobilly. This CD has been unavailable/hard to find for some time and will be of great...
COFFIN NAILS - Live And Rockin' CD
This album has been long since deleted and hard to find on vinyl and this is the first time that these tracks have been released on CD! The Coffin Nails are one of the scenes best- loved bands, still playing regularly and topping the...
V.A.-Rockin' At The Take 2 CD
This CD has been packed with tracks, as it is actually 2 albums on one CD. Both of these albums were previously unavailable until now and to add to that the CD also contains bonus tracks which were not on the last released version of the...
FRANTIC FLINTSTONES-20th Anniversary Album CD
Another 20 track monster this brilliant compilation features carefully chose tracks spanning their 20 year career including many popular and highly sought after tracks! Hellfire / Red Chevy / No One Stays / Frantic / Blue Christmas / Dog...
POLECATS - Are Go! CD
Due to huge public demand here`s for the first time on CD the legendary Polecats album "Polecats Are Go?" This is the first time these proper Mercury recordings have been issued, and also included are a number of bonus tracks, which go...