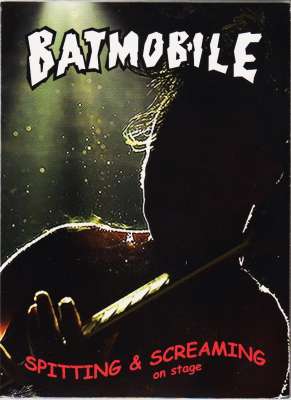 BATMOBILE - Spitting And Screaming DVD
REGION FREE DVD with LIVE RECORDINGS FROM: St. Petersburg RUS (Nov. 2015) Rotterdam (Scumbash) NL (2015 & 2016) Long Beach (Ink 'n' Iron) USA (July 2014) Tokyo JAP (1995 unreleased footage) Tampere & Mikkeli FIN (April 2015) Gierle...
MOTÖRHEAD - 25 And Alive Boneshaker DVD + CD
Live at Brixton Academy, London, England, October 22, 2000: 25th Anniversary Tracklisting: 1. We Are Motorhead 2. No Class 3. I'm So Bad (Baby I Don't Care) 4. Over Your Shoulder 5. Civil War 6. Metropolis 7. Overnight Sensation 8. God...
MOTÖRHEAD - Stage Fright 2DVD
2 x DVD Concert "Düsseldorf 2004" Disc 1 1.Dr. Rock 2.Stay Clean 3.Shoot You In The Back 4.Love Me Like A Reptile 5.Killers 6.Metropolis 7.Over The Top 8.No Class 9.I Got Mine 10.In The Name Of The Tragedy 11.Dancing On Your Grave...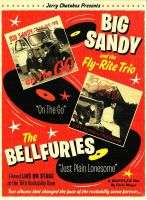 BIG SANDY & THE FLY-RITE TRIO / BELLFURIES DVD
Big Sandy and The Fly-Rite Trio Hold Me / Pinin' / One Sided Love / Love Me To Cinders / Hi-Billy Music / Draggen-It Boogie / Thru Dreamin' / Steady Baby / Oochie Coochie / Glad When I'm Gone / This Heart O'Mine / Goodnight Rock The...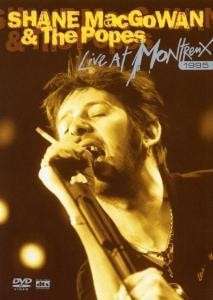 SHANE MacGOWAN - Live At Montreux DVD
Shane McGowan & The Popes- Live in Montreux 1995 1 Introduction 2 Streams of whiskey 3 Donegal express 4 I should fall from grace with god 5 Nancy whiskey 6 Gentleman soldier 7 Greenland whale fisheries 8 A pair of brown eyes 9 Bringing...
METEORS - Meteor Club DVD
THE METEORS Meteor Club: Video Nasty DVD 1 Go Buddy go 2 Get off my cloud 3 Wreckin crew 4 Graveyard stomp 5 Blue sunshine 6 Little red riding hood 7 These boots are made for walking 8 Stampede 9 Psycho for your love 10 Rockabilly...
STRAY CATS - Live At Montreux 1981 DVD
When the Stray Cats rolled into Montreux in July 1981 they were one of the hottest properties around. They had 3 hit singles and a UK top 10 album already under their belts along with a string of headlining concerts, all of which had...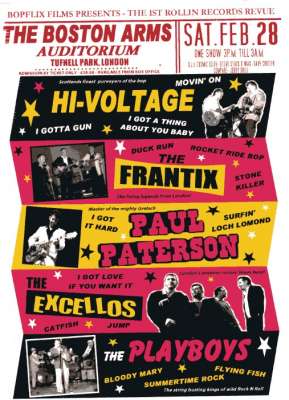 V.A. - THE 1st ROLLIN RECORDS REVUE DVD
Track Listing: Chapter 1 - Ramble The Playboys – Summertime Rock Hi-Voltage – You Don't Love Me The Excellos – Ramble The Frantix – Rock 'N' Roll Fever Paul Paterson – Surfin' Loch Lomond Chapter 2 - Baldylocks Twins The Excellos –...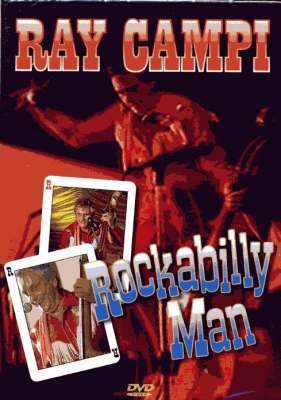 RAY CAMPI - Rockabilly Man DVD
Rockabilly Man / Hollywood Cats / Where My Baby Goes / Lucky To Be In Love / My Hearts On Fire / Cherokee Boogie / Wild Side Of Life / Release Me / How Low Can You Feel? / Caterpillar / Booze It / Quit Your Triflin' / Rattlin' Daddy /...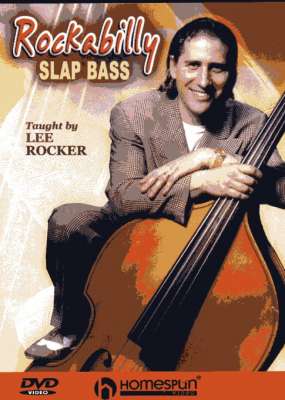 ROCKER, LEE - Rockabilly Slap Bass DVD
This 60-minute DVD, by perhaps the biggest name in rockabilly bass, informs and entertains at the same time. Lee Rocker was the co-founder of the Stray Cats, the key group in repopularizing rockabilly through their many hits. He...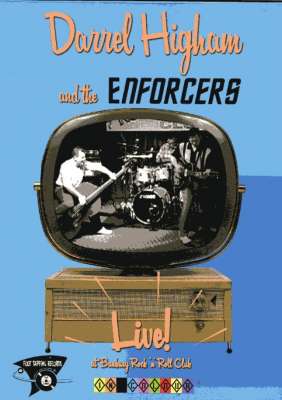 DARREL HIGHAM & THE ENFORCERS - Live DVD
Fancy Dan / Sleep Rock 'n' Roll / One Of These Mornings / Stood Up / Completely Sweet / I'm Snowed / Wonderous Place / Scratchin' / Baby Take Me Back / Rockin' and Flyin' / Her Love Rubbed Off / Domino / I'm Coming Home / Choppin' and...