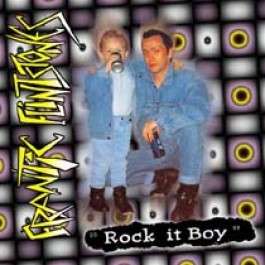 FRANTIC FLINTSTONES - Rock It Boy CD
A great selection of tracks with psychobilly scene favourites Chuck Harvey and The Frantic Flintstones rockin' 'n' stompin' at their very best. Tracks: 1 Mary Lou 2 You Call Everybody Darlin' 3 You Ain't Nothin' But Fine 4 I Can't Trust...
NEUTRONZ - Devil On Your Back 7"EP
U.K. Neo-Rockabilly on a ltd. numbered 7"EP, pink vinyl! Devil On Your Back / Zombie Train / Motel Hell / Neutron Bomb
PINK PEG SLAX - Rock-A-Beery Boogie CD
Authentic Harpo-Marxist indie rockabilly combo from Leeds. Laugh? I nearly flashed me fags. "If Elvis had been a Marx Brother, he would have invented Pink Peg Slax" (James Brown, NME) "Plangent, Cajun-tinged Jiveabilly" (John Peel) With...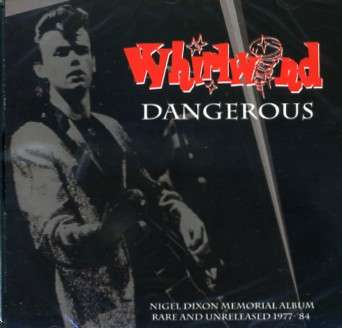 WHIRLWIND - Dangerous CD
Whirlwind - Dangerous! Rare and Unreleased 1977-'84 CD I Thought It Over / Crash The Party / Shotgun Wedding / Someone's On The Loose / Keep Away / Gang Wars / 'Til The Following Night / It Must Be Love / Wondrous Place / Jet Black...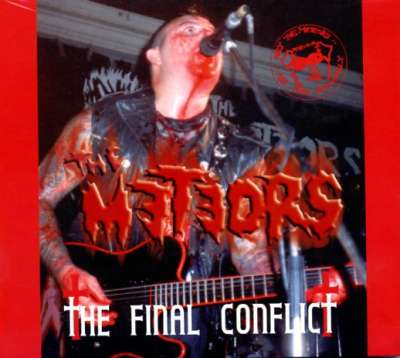 METEORS - The Final Conflict CD
Recorded infront of a packed house of more than 1000 Meteors Maniacs, the Kings of Psychobilly storm through a powerhouse set of genre-defining classics. including Mutant Rock, The Crazed, Maniac Rockers From Hell and many others. Track...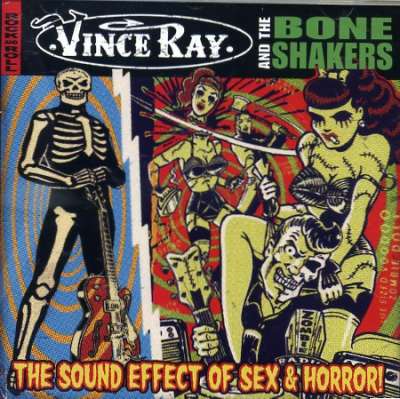 VINCE RAY & THE BONESHAKERS - The Sound Effect...
Vince Ray has his own way of combining his musical influences, playing a style likened to "Eddie Cochran colliding with Motorhead." The Boneshakers line-up is a classic rockabilly trio with guitar, double bass and drums. With the power...
V.A.-Twenty Blasters From Blightly CD
TRACKLIST:THE POLECATS - Little Pig/LEVI DEXTER - Joint Jumpin'/THE DELTAS - Let's Go Boppin'/SWITCHBLADE - Ride Ride Ride/FRANTIX - Who's Knockin'/RONNIE DAWSON - Rockin' In The Cemetery/TRIBAL BOPS - Ready 'n' Steady/THE B-MEN -...
V.A.-Psychobilly Freakout CD
Roswell Invaders, Sgt. Fury, Deadcats, Hangmen, Speed Crazy..
SKIPRATS-Let Your Hair Down Baby CD
Authentic Rockabilly! TRACKLIST: Let Your Hair Down Baby / Everybody's Trying To Kiss My Maby / I Am The One / I'm Going Home / Alone With You / Rock My Baby To Sleep / My Happiness / Slippin' and Slidin' / A Woman Like You / A Fool In...
RHYTHMAIRES-10th Anniversary Album CD
Early Recordings! TRACKLIST: House Of The Rising Sun / You're Not Going Out Dressed Like That / Blue Days Black Nights / Hot 'n' Cold / So Long We're Through / Her Love Rubbed Off / Chains Of Love / All Night Long / Long Blonde Hair /...
DAGMARS-We Are The Dagmars And We Rule..CD
Modern Rockabilly. TRACKLIST:Fight For Your Right To Party / Cannonball / Fuck It Up / Thirteen Women / Honky Tonkin' / Flying Saucer Rock 'n' Roll