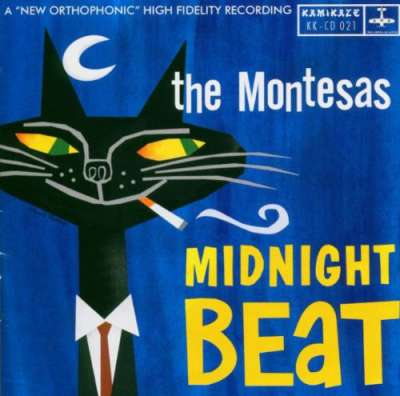 MONTESAS - Midnight Beat CD
Rockabilly meets Sixties-Beat, Garage and Surf! 1 Cleopatra's Chamber 2 Jeannie, Jeannie 3 She's Always Late 4 Midnight Beat 5 Evil Woman 6 New Club In Town 7 Working Hard 8 Blues No. 2 9 Last Summer Days 10 Voyage To Sirius 11 One And...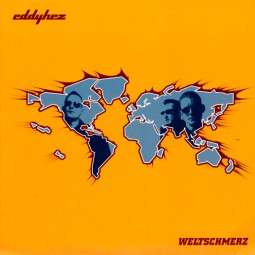 EDDYHEZ - Weltschmerz 12"MLP ltd.
ltd. edition of 500 numbered copies + poster! A1 Where's Captain Kirk A2 Planet Claire B1 Bird Dog B2 Aba-daba-do Dance B3 Weltschmerz
MIGHTY GORDINIS - Burnout In Vegas 7"EP
Surf / Garage Rock! A1 Thunderbird Stomp A2 Go-Go Music B1 Shake My Iguana B2 Daytona Confidential
SPLASHDOWNS-Back To The Moon...In 2022 LP
Vinyl only in a space-killer-cover with four space cards! They are out on a mission, and this is maybe their finest hour yet: "Back To The Moon in 2022" shows the Hamburg-based guitar combo at their very creative best: twelve...
V.A.-Rockabilly Nuggets Vol.1 CD
Some of the bands featured here are firm favorites on the rockin' circuit while others are still on their way up to stardom. If you like your musical dish served the strictly authentic way - just dig names like Eddy & The Backfires, Mark...
GARCIA, ANTONIO Y LOS ROQUEROS-Rockin' Harder LP
Antonio is rockabilly - mean and arrogant, crazy and disgusting!!! Antonio Garcia has no intent to hide his Hispanic roots, for his debut album Rockin' Harder! is as vibrant as Ronaldo's kick-off, as brutal and hard as Roberto Carlos'...
SPEED CHICKEN-drei mann zum hochbeamen CD
Mix betwenn Surf/Trash and Roll from this German trio. Many Instrumental songs/passages. TRACKLIST:Raumschiff Enterprise/Miss Januar/Fritten Station Friday Night/Theme From Psycho Rooster/Die Glorreichen Sieben/Ridin' That Train/The...