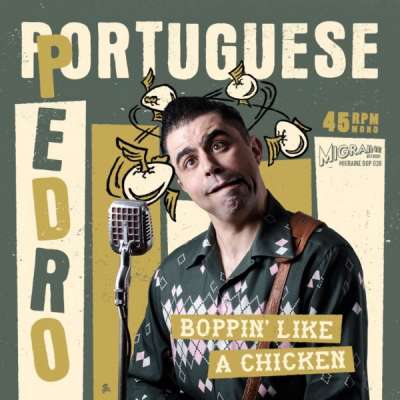 PORTUGUESE PEDRO - Boppin' Like A Chicken 7" ltd.
The second 45 of Portugals one and only Portuguese Pedro. Boppin' like a chicken is the perfect sequel to his first record Coola Boola Bop. This on will be sold out very fast, so get your copy while it lasts.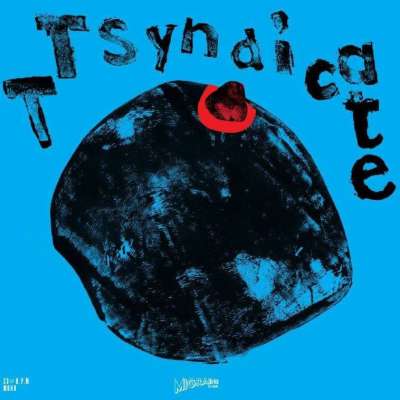 TT SYNDICATE - Same LP ltd.
Wow wow wow wow!!!! Here it is: The first longplayer of Portugals no.1 Rhythm'n'Rockin'n'60s Soul band. Their great mixture of several rockin' music styles results in a huge success throughout whole Europe. So after four 45s on Migraine...
TT SYNDICATE - Seven veils 7" ltd.
Normal 0 21 false false false DE X-NONE X-NONE After three sold out 45's we are proud to present the fourth seven inch by Portugal's finest late 50's / early 60's stiled Rhythm 'n' Blues outfit. TT SYNDICATE are back with a B A N G !...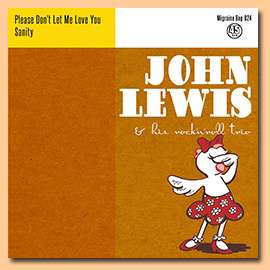 JOHN LEWIS AND HIS ROCK'N'ROLL TRIO - Please...
Brand new 45' by John Lewis and his Trio. After the sold out success of the "Sanity" Album and the "Flatop Cat" 45', we decided to pick two more tracks from the album for another 45'. Fact is, that Johns Version of the Hank Williams...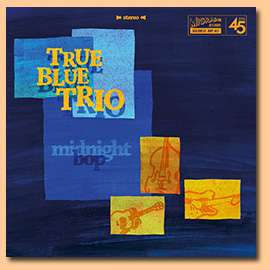 TRUE BLUE TRIO - Midnight Bop 7" ltd.
The True Blue Trio from Spain delivering 2 great primitive Rockabilly tunes. Leadsinger Pike Cavalero with another great project. Tracks: Midnight Bop / I Take My Hat Off To The Blues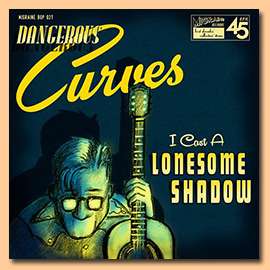 DANGEROUS CURVES - I Cast A Lonesome Shadow 7"...
Take 5 top musicians, put them together and let them what they always dreamed of. The result is a great Bluegrass / Hillbilly session now pressed on black gold. Migraine Records recording artist Bill Fadden on vocals, Steve "Humungus"...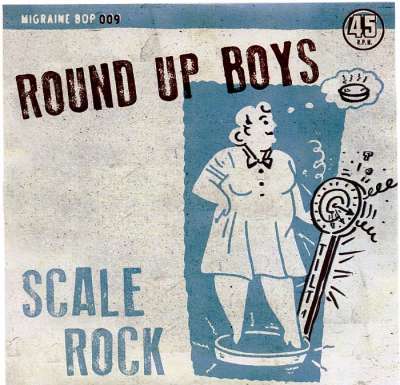 ROUND UP BOYS - Scale Rock 7" ltd.
THE ROUND UP BOYS "Scale Rock" / "Much Too Long" Format: 7 inch / 45 rpm Artwork by Johnny Montezuma Fantastic, brand new, 45' by Berlins' very own ROUND UP BOYS!! A great double A-Side Single with top notch rocker "Scale Rock" on...
JOHN LEWIS ROCK'N'ROLL TRIO - Drunk 7" ltd.
Get this hit making 7" with two real monster tunes. "Drunk" is an insane Bopper and a club hit already, make an educated guess why???? Maybe the song is about getting drunk!!!! Well, maybe??? "Lay Back & Be Cool" is a selfpenned tune and...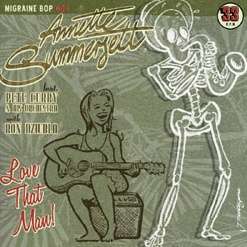 SUMMERSETT, ANNETTE - Love That Man 7"EP
ltd. to 500 hand numbered copies! MIGRAINE BOP 004 ANNETTE SUMMERSETT feat. PETE CURRY and his ORCHESTRA with RON DZIUBLA "Love That Man!" EP A-Side: Love That Man! / Midnight Bus B-Side Demon Lover / Love That Man! (instro version) This...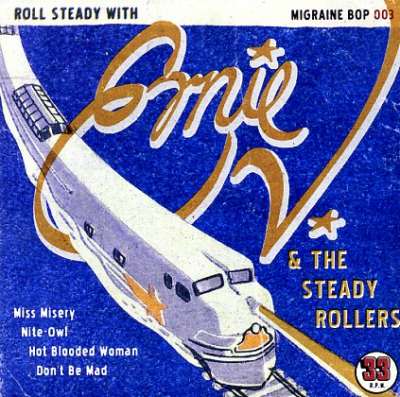 ERNIE VARGAS & THE STEADY ROLLERS - Roll Steady...
ERNIE VARGAS & THE STEADY ROLLERS (USA) "Roll Steady with....." 4 track EP / 7 inch E.P. Coverartwork: Johnny Montezuma Ernie Vargas is wellknown for his work as a part of THE VARGAS BROTHERS (Wild Records), a band with an amazing...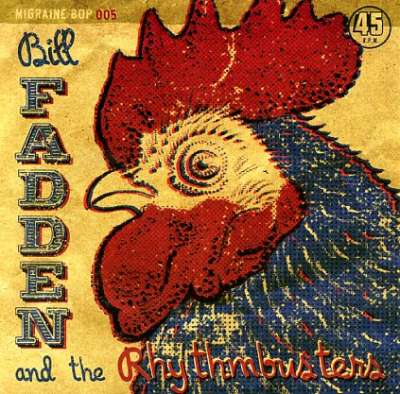 FADDEN, BILL & THE RHYTHMBUSTERS 7" ltd.
"Be Mine" / "Lonely Side Of Town" Single /7 inch Coverartwork: Johnny Montezuma Phhewww - what can I say 'bout that insane wildman of Rockabilly. THEEEEEEE HOTTEST Rockabillyact in U.K., at the moment. Knows for his beserk stageshow and...