Für die Filterung wurden keine Ergebnisse gefunden!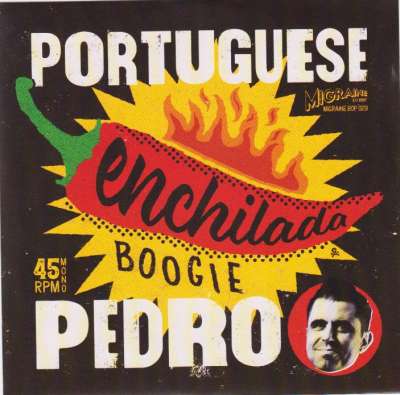 PORTUGUESE PEDRO - Enchilada Boogie 7" ltd.
Portuguese Pedro with his 3rd 45rpm "Enchilada Boogie", now with a full backing band an a never heard before fantastic sound. You'll definitely need this record in your collection. So grab it while you can as it is limited to 500 copies.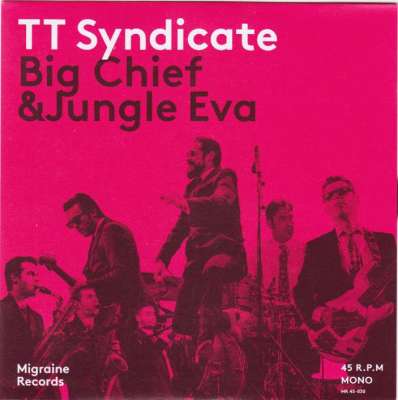 TT SYNDICATE - Big Chief 7" ltd.
The new TT Syndicate 45 "Big Chief!! With a stunning instrumental on the A-side and another goodie from the debut album on the B-side you'll get again a high quality product from Portugal. Don't wait too long – TT Syndicate's records are...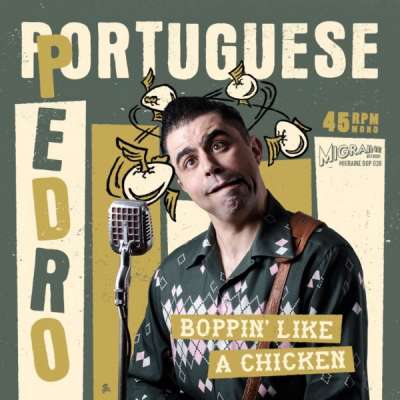 PORTUGUESE PEDRO - Boppin' Like A Chicken 7" ltd.
The second 45 of Portugals one and only Portuguese Pedro. Boppin' like a chicken is the perfect sequel to his first record Coola Boola Bop. This on will be sold out very fast, so get your copy while it lasts.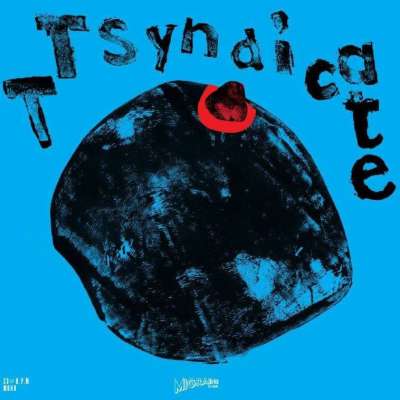 TT SYNDICATE - Same LP ltd.
Wow wow wow wow!!!! Here it is: The first longplayer of Portugals no.1 Rhythm'n'Rockin'n'60s Soul band. Their great mixture of several rockin' music styles results in a huge success throughout whole Europe. So after four 45s on Migraine...
TT SYNDICATE - Seven veils 7" ltd.
Normal 0 21 false false false DE X-NONE X-NONE After three sold out 45's we are proud to present the fourth seven inch by Portugal's finest late 50's / early 60's stiled Rhythm 'n' Blues outfit. TT SYNDICATE are back with a B A N G !...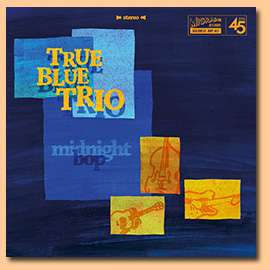 TRUE BLUE TRIO - Midnight Bop 7" ltd.
The True Blue Trio from Spain delivering 2 great primitive Rockabilly tunes. Leadsinger Pike Cavalero with another great project. Tracks: Midnight Bop / I Take My Hat Off To The Blues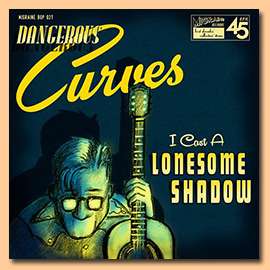 DANGEROUS CURVES - I Cast A Lonesome Shadow 7"...
Take 5 top musicians, put them together and let them what they always dreamed of. The result is a great Bluegrass / Hillbilly session now pressed on black gold. Migraine Records recording artist Bill Fadden on vocals, Steve "Humungus"...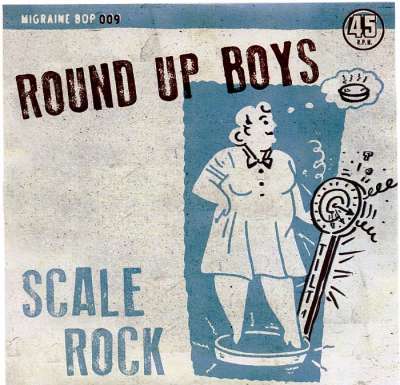 ROUND UP BOYS - Scale Rock 7" ltd.
THE ROUND UP BOYS "Scale Rock" / "Much Too Long" Format: 7 inch / 45 rpm Artwork by Johnny Montezuma Fantastic, brand new, 45' by Berlins' very own ROUND UP BOYS!! A great double A-Side Single with top notch rocker "Scale Rock" on...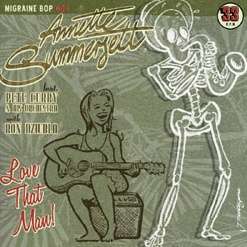 SUMMERSETT, ANNETTE - Love That Man 7"EP
ltd. to 500 hand numbered copies! MIGRAINE BOP 004 ANNETTE SUMMERSETT feat. PETE CURRY and his ORCHESTRA with RON DZIUBLA "Love That Man!" EP A-Side: Love That Man! / Midnight Bus B-Side Demon Lover / Love That Man! (instro version) This...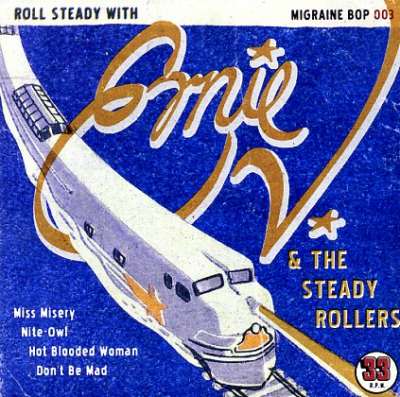 ERNIE VARGAS & THE STEADY ROLLERS - Roll Steady...
ERNIE VARGAS & THE STEADY ROLLERS (USA) "Roll Steady with....." 4 track EP / 7 inch E.P. Coverartwork: Johnny Montezuma Ernie Vargas is wellknown for his work as a part of THE VARGAS BROTHERS (Wild Records), a band with an amazing...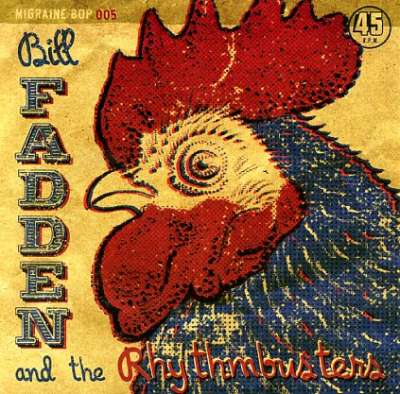 FADDEN, BILL & THE RHYTHMBUSTERS 7" ltd.
"Be Mine" / "Lonely Side Of Town" Single /7 inch Coverartwork: Johnny Montezuma Phhewww - what can I say 'bout that insane wildman of Rockabilly. THEEEEEEE HOTTEST Rockabillyact in U.K., at the moment. Knows for his beserk stageshow and...