Produkte von PEOPLE LIKE YOU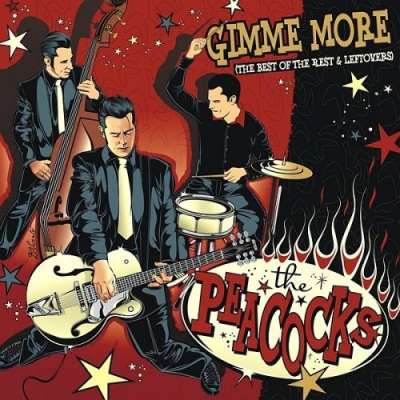 PEACOCKS - Gimme More 10"LP ltd.
PEACOCKS - Gimme More 10"LP ltd. Tracks: 01. Half Mast Flags 02. Happened Before 03. Come On Everybody 04. Drink Alone 05. I`d rather be alone 06. Can`t keep a good man down 07. I`am not gonna tell you
FRENZY - In The Blood CD
1 Time Machine 2 Hero 3 Twice The Struggle (Half The Gain) 4 Johnny Rocket 5 In The Blood 6 Go Away 7 Forever Ticking Clock 8 Stop The World (I Wanna Get Off) 9 Adrenaline 10 Dark Winter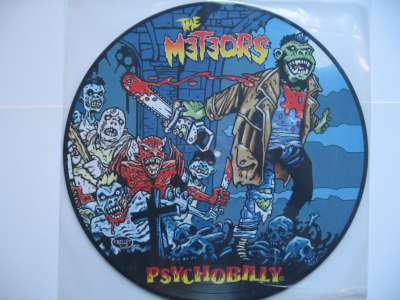 METEORS - Psychobilly Picture Disc LP ltd.
limited edition of 750 copies! 2003 album from the Meteors! Wolfjob King Vlad Fuck Like A Beast (Fight Like An Animal) Bloodbeat Funhouse Papa Jupe I Hate People Hellfire I Could Kill You (For What You've Done To Me) The Forsaken The...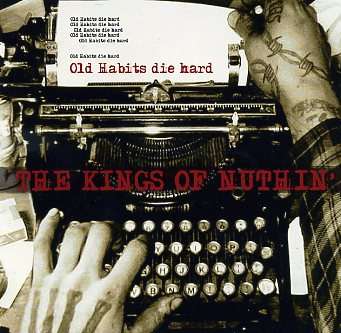 KINGS OF NUTHIN - Old Habits Die Hard CD
1. Black And Blue 02. Dead Set Again 03. New Scenery 04. Old Habits 05. Promis Not A Threat 06. The List 07. Bystander 08. No Responsibility 09. Shitsville 10. Sick And Tired 11. Silver City 12. Asleep At The Wheel 13. Man Down 14. Flake...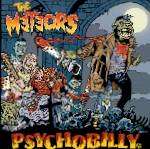 METEORS - Psychobilly CD
Tracklisting: (1) Wolf Job (2) (Have Drink With The Good) King Vlad (3) Fuck Like A Beast (Fight Like An Animal) (4) Bloodbeat (5) Funhouse (6) Papa Jupe (7) I Hate People (8) Hellfire (9) I Could Kill You (10) The Forsaken (11)The Last...
BONES-Bigger Than Jesus CD
Punk`n`Roll from Sweden! 13 tracks: Chrome, Smoke And Thunderroads / Hey Baby / Denial / Something`s Wrong / Hate / Casino Knockout / Memphis `77 / Screwed, Blued And Tattoed / Going Nowhere / Flashback / Zero To Ten / Graveyard Gloria...
BRAINS - Drunk Not Dead CD
THE BRAINS, the unholy canadian psychobilly trio with their fifth album!!! 01. Horsemen 02. Four Beast Ride 03. Take What I Want (Souvenir Of Monte Christo) 04. We Are The Brains 05. Six Rounds 06. Oh Murder! 07. Premonitions 08. High On...
BROILERS -Wie weit wir gehen MCD ltd.
Tracklisting: 1. Wie weit wir gehen 2. Alles kommt zurück 3. Am Ende wird alles gut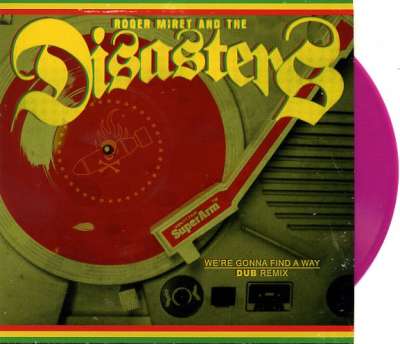 ROGER MIRET AND THE DISASTERS-We're Gonna Find...
Ltd. 7" EP: We're Gonna Find A Way (DUB remix) / Outta Here / Memories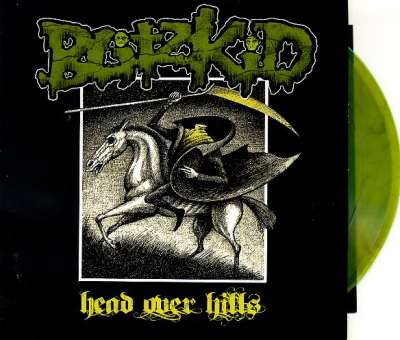 BLITZKID - Head Over Hills 7"EP ltd.
ltd. to 500 copies! Tracks: Head Over Hills / They're All Dead / Theme For A Jackal / I'm On Fire
ROGER MIRET & THE DISASTERS-Gotta Get Up Now LP
"Stand Up And Fight" is more than just the opening track from ROGER MIRET AND THE DISASTERS' fourth album, "Gotta Get Up Now". It's a code of ethics set to music. The Disasters represent an honesty rarely seen in music today. A sound...

FENECH, P. PAUL - International Super Bastard LP
P. Paul Fenech is back on track... THE METEORS front man and psychobilly legend P. PAUL FENECH'S 8th solo outing!! The infamous, THE METEORS founder always finds time besides the group activities to unleash this hot-cracking solo album...