Für die Filterung wurden keine Ergebnisse gefunden!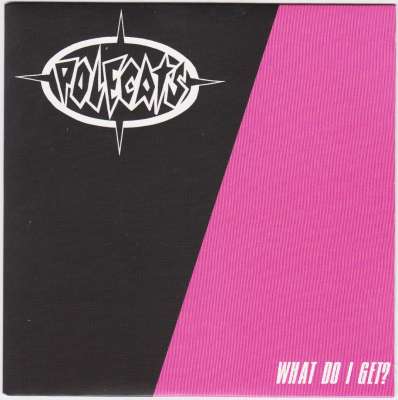 POLECATS - What Do I Get 7"
It's Punks vs Teds - and caught up in the middle of this violent fracas are The Polecats! Stylized rockabilly with it's roots in the 1950s is combined with punk rock filth and fury, and out of these two historic musical enemies comes the...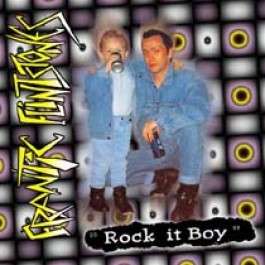 FRANTIC FLINTSTONES - Rock It Boy CD
A great selection of tracks with psychobilly scene favourites Chuck Harvey and The Frantic Flintstones rockin' 'n' stompin' at their very best. Tracks: 1 Mary Lou 2 You Call Everybody Darlin' 3 You Ain't Nothin' But Fine 4 I Can't Trust...
PINK PEG SLAX - Rock-A-Beery Boogie CD
Authentic Harpo-Marxist indie rockabilly combo from Leeds. Laugh? I nearly flashed me fags. "If Elvis had been a Marx Brother, he would have invented Pink Peg Slax" (James Brown, NME) "Plangent, Cajun-tinged Jiveabilly" (John Peel) With...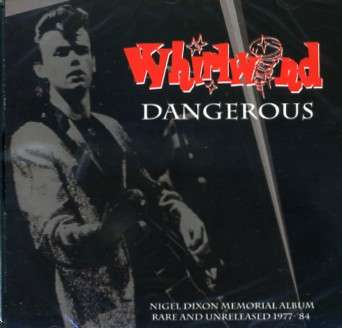 WHIRLWIND - Dangerous CD
Whirlwind - Dangerous! Rare and Unreleased 1977-'84 CD I Thought It Over / Crash The Party / Shotgun Wedding / Someone's On The Loose / Keep Away / Gang Wars / 'Til The Following Night / It Must Be Love / Wondrous Place / Jet Black...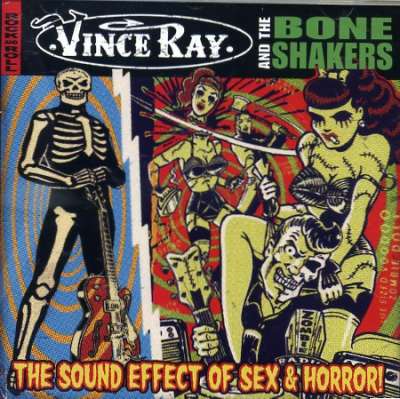 VINCE RAY & THE BONESHAKERS - The Sound Effect...
Vince Ray has his own way of combining his musical influences, playing a style likened to "Eddie Cochran colliding with Motorhead." The Boneshakers line-up is a classic rockabilly trio with guitar, double bass and drums. With the power...
V.A.-Psychobilly Freakout CD
Roswell Invaders, Sgt. Fury, Deadcats, Hangmen, Speed Crazy..
V.A.-Twenty Blasters From Blightly CD
TRACKLIST:THE POLECATS - Little Pig/LEVI DEXTER - Joint Jumpin'/THE DELTAS - Let's Go Boppin'/SWITCHBLADE - Ride Ride Ride/FRANTIX - Who's Knockin'/RONNIE DAWSON - Rockin' In The Cemetery/TRIBAL BOPS - Ready 'n' Steady/THE B-MEN -...
SKIPRATS-Let Your Hair Down Baby CD
Authentic Rockabilly! TRACKLIST: Let Your Hair Down Baby / Everybody's Trying To Kiss My Maby / I Am The One / I'm Going Home / Alone With You / Rock My Baby To Sleep / My Happiness / Slippin' and Slidin' / A Woman Like You / A Fool In...
RHYTHMAIRES-10th Anniversary Album CD
Early Recordings! TRACKLIST: House Of The Rising Sun / You're Not Going Out Dressed Like That / Blue Days Black Nights / Hot 'n' Cold / So Long We're Through / Her Love Rubbed Off / Chains Of Love / All Night Long / Long Blonde Hair /...
DAGMARS-We Are The Dagmars And We Rule..CD
Modern Rockabilly. TRACKLIST:Fight For Your Right To Party / Cannonball / Fuck It Up / Thirteen Women / Honky Tonkin' / Flying Saucer Rock 'n' Roll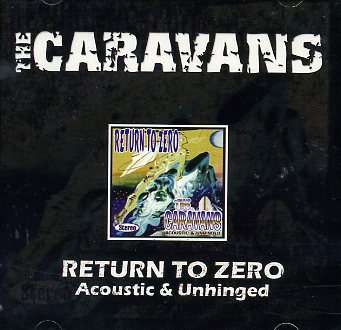 CARAVANS - Return To Zero CD
Subtitled "Acoustic And Unhinged", "Return To Zero" sees The Caravans perform some of their best known songs, some new material, and some surprise covers entirely on acoustic instruments. A totally excellent and totally rockin' outing...