Produkte von VOODOO RHYTHM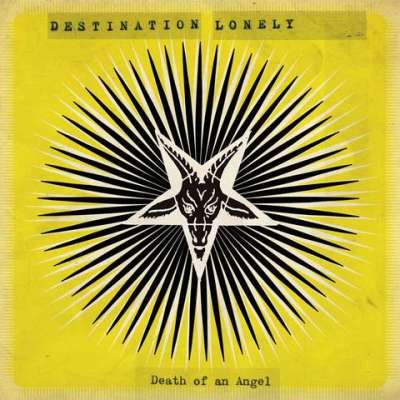 DESTINATION LONELY - Death Of An Angel LP + CD
NO HIPSTER SHIT BUT PURE NO-FI FAROUT WAH WAH OVERDOSE - DESTPERATE BRAIN SQUEEZING GARAGE PUNK NOISE MADNESS GUITAR WALL TRASH BLUES FROM TOULOUSE IN FRANCE !!! On that Album DESTINATION LONELY take you on a Love Cruise direct to hell...
SEX ORGANS - Intergalactic Sex Tourists LP + CD
PURE PRIMITIVE SEX'N'ROLL AND DIRTY GARAGE FROM OUTER PACE PLAYED BY 2 GENITALS THIS NOT ONLY A RECORD ITS A WHOLE RADIO PLAY !!! ALONG WITH THE VINYL YOU'LL GET: 1 FREE CD - 1 BOARDGAME - 1 STAR POSTER - 1 BRAIN FUCK The SEX ORGANS have...
REVOX - Talk About Her 7"
Side 1. Talk About Her Side 2. Sick of You The is a 7" Vinyl Single of: THE REVOX who are from the hedonistic francophone mountains of Switzeland, the Wallis, where the jet-setters and cavemen collide. All the cars drive way too fast,...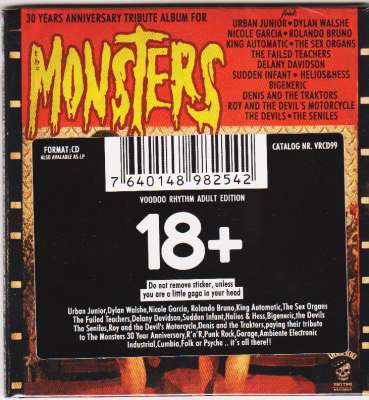 V.A. - 30 Years Anniversary Tribute Album For...
THE MONSTERS '30 Years Anniversary Tribute Album for the Monsters' FRIENDS OF THE MONSTERS PAYING THEIR TRIBUT TO 30 YEARS SWIMMING AGAINST THE MAINSTREAM, THIS COMPILATIOBN SHOWS YOU MANY DIFFEREND FACES OF TODAYS UNDERGRUND MUSIC WITH...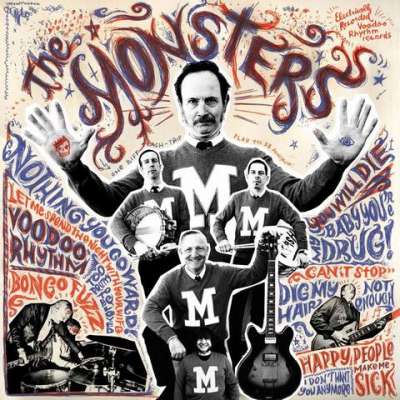 MONSTERS - M CD
LOW ON LYRICS AND EVEN LOWER ON POETRY. THERE'S TOO MUCH TALK IN THIS WORLD, BUT THERE'S NEVER ENOUGH ROCK'N'ROLL! THE ALBUM IS EXTREMELY CRUDE AND HAS RAW SOUND OF PURE ROCK'N'ROLL SNOTTY GARAGE PUNK AND TOTAL TRASH !!! The Monsters...
MONSTERS - The Jungle Noise Recordings LP+CD
THE LEGENDARY 1994-95 HOME RECORDING SESSION OF THE MONSTERS, THIS IS WHERE PRIMITIVE ROCK'N'ROLL CHAINSAW MASSACRE TRASH GARAGE BEGUN, ORIGINAL RELEASED AS 10" VINYL NOW WITH MANY BONUS TRACKS! Recorded in 1994 With Robert Butler...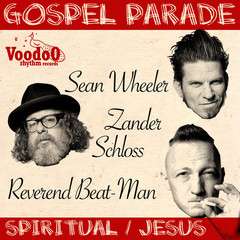 SEAN WHEELER AND ZANDER SCHLOSS / REVEREND...
ltd. edition of 600 copies! CALIFORNIAN PUNK ROCK VETERANS (JOE STRUMMER, CIRCLE JERKS, THE WEIRDOS, THROW RAG) AND SWITZERLANDS MOUNTAIN HELL PREACHER DOING A TRIBUT TO JOSH HADEN'S GOSPEL CLASSIC 'SPIRITUAL' (SONG MADE FAMOUS BY JOHNNY...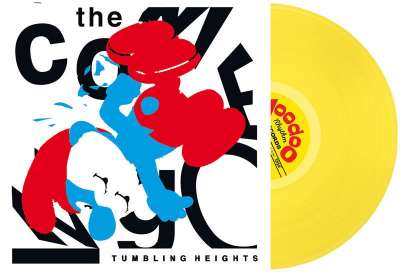 COME N' GO - Tumbling Heights LP + CD
Formed in Biel/Bienne (Switzerland) 2001 by a couple of wild FRANTIC TEENS. Since then, these ROCK'N'ROLL PUNKS played 100's of outrageous live shows and releasing 3 full-length albums on Voodoo Rhythm Records. Over the years there have...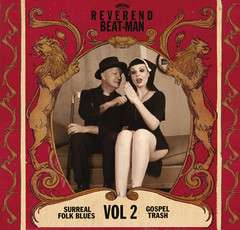 REVEREND BEAT-MAN - Surreal Folk Blues Trash...
RE-RELEASE OF 2nd VOLUME OF THE TRILOGY, WITH HEAVY CARDBOARD COVER FREE CD ETC !!! 1. letter to MYSELF 2. see the light 3. lonesome and sad 4. blue moon of kentucky 5. I WANT YOU TO FEEL 6. another day another life 7. i've got the devil...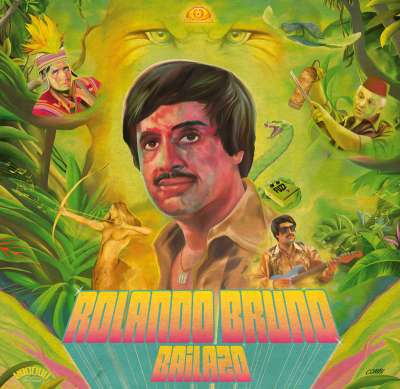 ROLANDO BRUNO - Bailazo LP + CD
THE CUMBIA FUZZ GARAGE PSYCH AND WILD TROPICAL DANCE CRAZE SENSATION FROM BUENOS AIRES, ARGENTINA PLEASE WELCOME THE THE VOODOO RHYTHM FAMILY: THE ONE AND ONLY:ROLANDO BRUNO Y SU ORQUESTRA MIDI !!! 2005 He started playing and recording...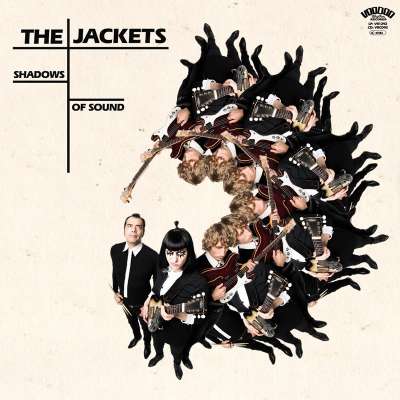 JACKETS - Shadows Of Sound LP + CD
STRAIGHT IN YOUR FACE PSYCHEDELIC FUZZ GARAGE ROCK & ROLL FROM SWITZERLAND Voodoo Rhythm Records is proud to present the third full length album by The Jackets, a truly mind blowing, hip shaking, FREAKY FUZZ-GARAGE POWER TRIO FROM BERN...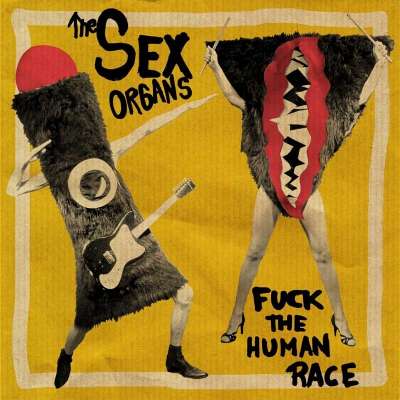 SEX ORGANS - Fuck The Human Race 7"
TRACKS SIDE A – OUTER SPACE SIDE B – ORGASMS Here they are The Sex Organs! Inter-galactic sex 'n' roll from outer space! A primitive, trash, garage, space odyssey! First ever release on 7" vinyl! Jackie (The Jackets) and Bone (The...