Produkte von PEOPLE LIKE YOU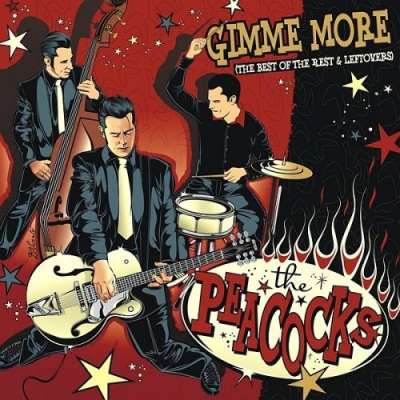 PEACOCKS - Gimme More 10"LP ltd.
PEACOCKS - Gimme More 10"LP ltd. Tracks: 01. Half Mast Flags 02. Happened Before 03. Come On Everybody 04. Drink Alone 05. I`d rather be alone 06. Can`t keep a good man down 07. I`am not gonna tell you
FRENZY - In The Blood CD
1 Time Machine 2 Hero 3 Twice The Struggle (Half The Gain) 4 Johnny Rocket 5 In The Blood 6 Go Away 7 Forever Ticking Clock 8 Stop The World (I Wanna Get Off) 9 Adrenaline 10 Dark Winter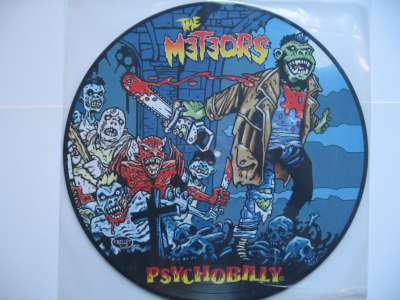 METEORS - Psychobilly Picture Disc LP ltd.
limited edition of 750 copies! 2003 album from the Meteors! Wolfjob King Vlad Fuck Like A Beast (Fight Like An Animal) Bloodbeat Funhouse Papa Jupe I Hate People Hellfire I Could Kill You (For What You've Done To Me) The Forsaken The...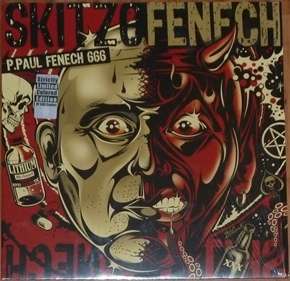 FENECH, P. PAUL - Skitzofenech LP ltd.
2008 P.Paul fenech solo album on beige/black vinyl! Sticker on the left top side ! 1 The Lost 2 What Kind Of Spell You Use (To Hold My Demon Heart) 3 Thats Mean Of You Baby 4 A Bastards Advice 5 Just Killing Time 6 Nick And The Preacher...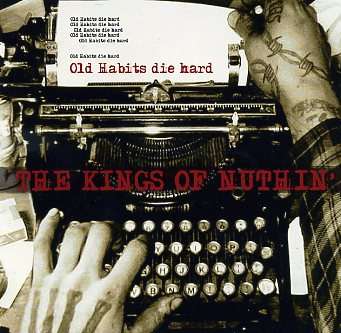 KINGS OF NUTHIN - Old Habits Die Hard CD
1. Black And Blue 02. Dead Set Again 03. New Scenery 04. Old Habits 05. Promis Not A Threat 06. The List 07. Bystander 08. No Responsibility 09. Shitsville 10. Sick And Tired 11. Silver City 12. Asleep At The Wheel 13. Man Down 14. Flake...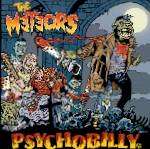 METEORS - Psychobilly CD
Tracklisting: (1) Wolf Job (2) (Have Drink With The Good) King Vlad (3) Fuck Like A Beast (Fight Like An Animal) (4) Bloodbeat (5) Funhouse (6) Papa Jupe (7) I Hate People (8) Hellfire (9) I Could Kill You (10) The Forsaken (11)The Last...
BONES-Bigger Than Jesus CD
Punk`n`Roll from Sweden! 13 tracks: Chrome, Smoke And Thunderroads / Hey Baby / Denial / Something`s Wrong / Hate / Casino Knockout / Memphis `77 / Screwed, Blued And Tattoed / Going Nowhere / Flashback / Zero To Ten / Graveyard Gloria...
BRAINS - Drunk Not Dead CD
THE BRAINS, the unholy canadian psychobilly trio with their fifth album!!! 01. Horsemen 02. Four Beast Ride 03. Take What I Want (Souvenir Of Monte Christo) 04. We Are The Brains 05. Six Rounds 06. Oh Murder! 07. Premonitions 08. High On...
BROILERS -Wie weit wir gehen MCD ltd.
Tracklisting: 1. Wie weit wir gehen 2. Alles kommt zurück 3. Am Ende wird alles gut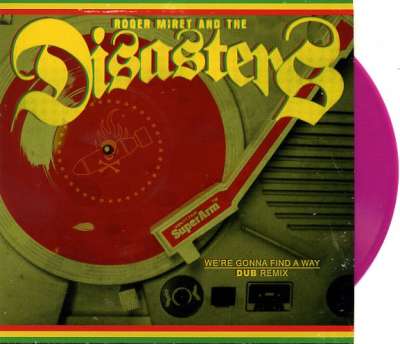 ROGER MIRET AND THE DISASTERS-We're Gonna Find...
Ltd. 7" EP: We're Gonna Find A Way (DUB remix) / Outta Here / Memories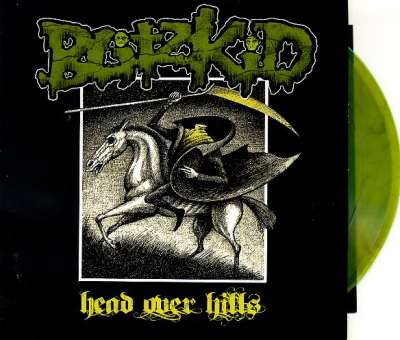 BLITZKID - Head Over Hills 7"EP ltd.
ltd. to 500 copies! Tracks: Head Over Hills / They're All Dead / Theme For A Jackal / I'm On Fire