Für die Filterung wurden keine Ergebnisse gefunden!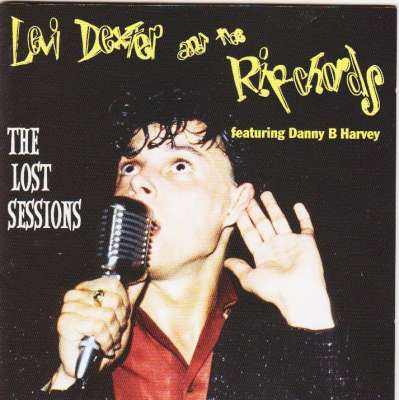 DEXTER, LEVI AND THE RIPCHORDS-The Lost...
very good collection of this 80`s Rockabilly stuff!
BONKERS-Going Downhill Fast 5-Track CD
5 tracks of Punkabilly madness from the Bonx boys! Tracks: Drunk And Disorderly / El Padrino / Living Joke / Salt In Your Wounds / Devil Gate Drive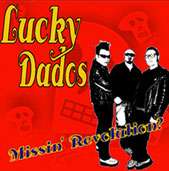 LUCKY DADOS - Missin´Revolution MCD
Rev. Horton Heat like Sound from these spanish Cats. TRACKLIST: 1.Struck The Nerve 2.Zhack 3.Born To Cry 4.Missin' Revolution?
REJECTS - Do You Feel Rejected? CD
A Compilation with their 7" and 10" LP and 4 unreleased Tracks of this Norway Cult Psychobilly Band. Krewmen Style. Tracklist:Instant Mutant / Skull 'n' Crossbones / The Case / Family Man / Catdawg / Tailchaser / H-Bomb Kid / Shutdown /...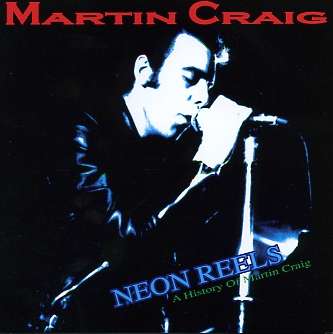 CRAIG, MARTIN-NEON REELS CD
TRACKLIST:ROCKIN AT THE ACE CAFE/RADIOLAND/GOOD MORNING LITTLE SCHOOLGIRL/PROMISED LAND/VOODOO CAVE/AT THE QUAYSIDE/30 DAYS/BOP A LENA/GOIN DOWN THAT ROAD FELIN BLUE/SLOW DOWN/TULANE/HOP SKIP & JUMP/GHOST TRAIN/GET LOST/GEAR JAMMIN BOOTS...
V.A.-History of Danny B Harvey CD
TRACKLIST: Please give me something - The Bobkats (1979)/BI-I-BICKEY-BI, BO-BO-GO - LEVI DEXTER & THE RIPCHORDS (1980)/ CANT GET THROUGH TO YOU -ACTION DOGS (1981)/DIAMOND RiNG - THE ROCKATS (1982)/COME OUT AND PLAY - MAD VIOLETS (1985)/...
RED BALL DANDY`s - Ballroom Shit CD
Melodic Neo-Rockabilly from Japan! Tracklisting: On The Street Again / Rockin` House / Gonna Make You Mine / Baby, Never Be Mine / Luck In Night / Pub Rock / Day After Day / Me & My Girl / Fiesta