Für die Filterung wurden keine Ergebnisse gefunden!
SCAM - A Million Dollar Scam LP
Dutch Neo-Rockabilly trio, released in 1991! The Getaway Dead And Gone Cold As Ice Where Did I Go Wrong Stop Bugging Me I'm Going Crazy Hang'm High Stop That Gorilla You Can't Trick Me Goodbye So Long Which Way Now Devil's Music It Ain't...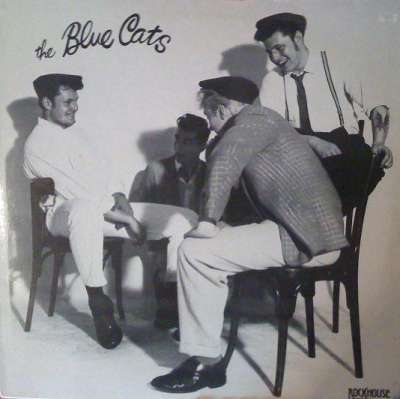 BLUE CATS - Same LP
Legendary album from 1980! Just Go Wild Over Rock 'N' Roll 1:45 I'm Gonna Die 2:50 Pretty Pretty Baby 2:20 I Dreamed You Left Me 1:45 Southbound Blues 2:25 Boogie Up Roar 2:36 Five Days Five Days 2:25 I'm Driving Home 2:00 Teenage Party...
BLUE CATS - Same CD
The classic first Blue Cats album from 1980 on CD. With Dave Phillips, Carlo + Stef Edwards and Clive Osborne! Tracklisting: Just Go Wild Over Rock 'n' Roll / I'm Gonna Die / Pretty Pretty Baby / I Dreamed You Left Me / Southbound Blues...
PHILLIPS, DAVE-The Best Of...CD
20-track compilation from this bass slappin and singing Neo-Rockabilly pioneer! Early 80`s songs with the Blue Cats, The Hot Rod Gang and solo tracks! Tracklisting: Tainted Love / '56 Boys / Wild Youth / She Will Come Back / Love Me / My...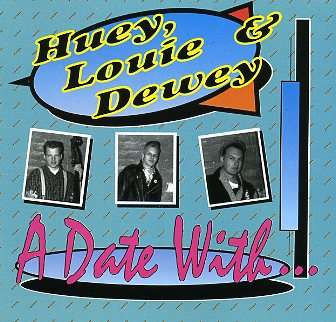 HUEY, LOUIE & DEWEY - A Date With...CD
Psychobilly/Neo-Billy trio with some good 80`s sound! 16 tracks like The Spider / Girl From The Wind / That's All Right / Fuckin' Lie / Pretty Baby / Hell Kind Of A Woman / Rockin' Tonite / Cat Dog / Beer & Boogie / Knights Of Round...