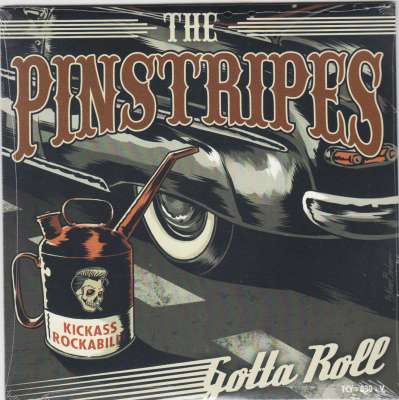 PINSTRIPES - Gotta Roll 7"EP
ltd. edition 7" vinyl! Great Rockabilly act from Germany! A1 Gotta Roll A2 Tank Full Of Gas B1 El Camino Real B2 Rockin' With The Boozers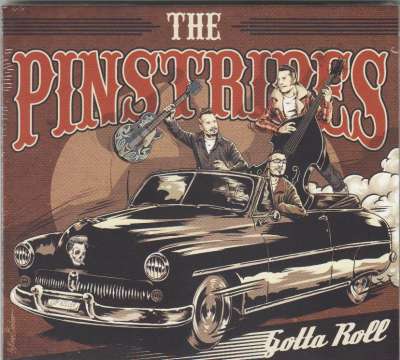 PINSTRIPES - Gotta Roll CD
After the Still Kickin' Album you will get now 'Gotta Roll' with brand new tracks! These guys are still rockin' in all over Europe! Lots of self-penned tracks and material! Let's get wild, let's rockin' now! Tracks: 1 Devil In Me 2...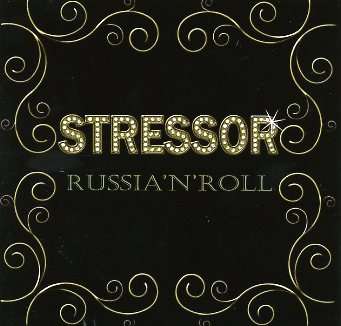 STRESSOR - Russia'n'Roll CD
Russian Neo-Rockabilly band with their first album! All tracks in russian language! Excellent band! Tracklisting: 1. PRORIV (Savchenko-Bikov-Kirushkin) 2. SGORIU IA VES (Rublev) 3. KOGDA CVELI SADI (Riabinin-Shainsky) 4. ZVEZDNIY DOGD...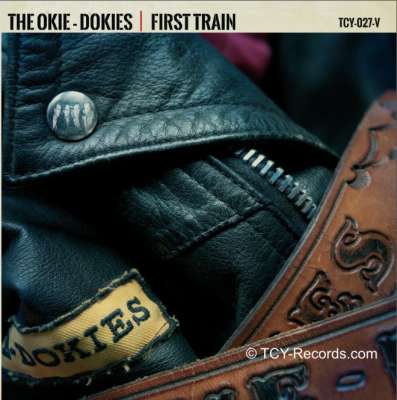 THE OKIE-DOKIES - First Train Headin South 7" ltd.
This single is dedicated to the lead singer and rhythm guitar player 'Mäse'. The Okie-Dokies had a few moments ago their comeback, as their friend died. The band was already well known back in the 1980's and this till today. Side A:...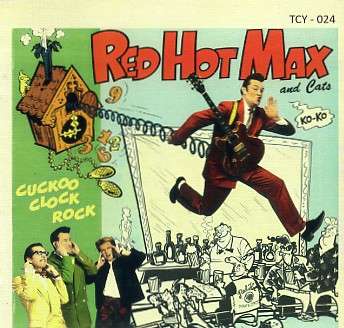 RED HOT MAX AND CATS - Cuckoo Clock Rock CD
Red Hot Max and Cats - Cuckoo Clock Rock The Swedish rockabilly pioneer Red Hot Max has kept up the rockin' spirit ever since he started his band back in 1979. With eight albums and countless number of shows all over Europe (incl. the...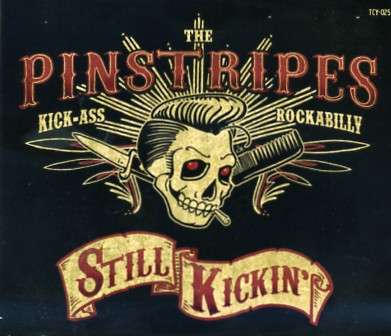 PINSTRIPES - Still Kickin' CD
Pinstripes - Still Kickin' The Pinstripes - a kick' ass Rockabilly Band from Germany. Now with their 3rd album 'Still Kickin' - they will show you how to rock! With lots of self-penned material, with a huge mix of several styles like...
NEVA RIVER ROCKETS-Time To Have A Time CD
3rd album from the Russian Neva River Rockets with 17 tracks of traditional style of Rockabilly, Hillbilly Blues Bop! Most of the tracks are brand new originals written by Kirill Prasalov. Among these goodies you will find one cover from...
WILD BOB BURGOS-Destination Rockin' CD
14 great self penned songs like 'United we stand', Nightingale Stomp', 'Spend it all' and many more. The man who sings and plays the pure, heartbeatin', exciting true Rock'n'Roll on this CD album, is really a believer in our music! To be...
TWANGBANGERS-Twang, Boom, Bang! CD
The Twangbangers were originally a side project from several musicians, which played in bands like the Jailbirds, The Greasers or Sam and The Inmates - just a few names.. . You can't go wrong with this fantastic release, loaded with...