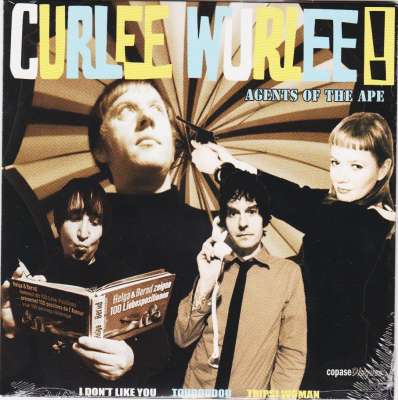 CURLEE WURLEE - Agents Of The Ape 7"EP
After eight singles and a brand new fourth album, Curlee Wurlee! strikes back on notorious copaseDisques with an exciting ninth and solid wax pebble. Although the Curlee Wurlee! writing is recognisable among tons of others, I'd try to...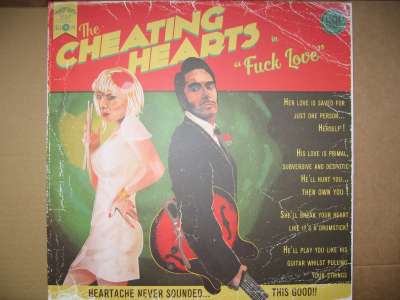 CHEATING HEARTS - Fuck Love LP
12 Tracks of Primal, Trash, Rock'n'Roll....Love Hurts, so Fuck Love ! Songs of betrayal, revenge and one sided romance ! Feel the pain, sense the anguish and taste the disappointment ! Brilliant artwork by our good pal Chris 'Sick' Moore...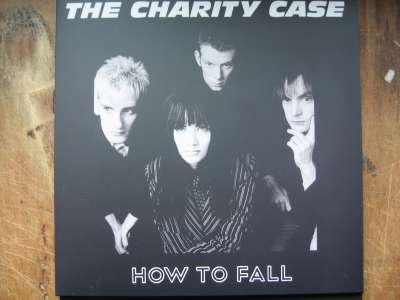 CHARITY CASE - How To Fall LP ltd.
Recorded 28 years ago, The Charity Case (featuring ex Sting-Rays Alec Palao, Mark Hosking & Joe Whitney) plus singer She Rocola, bring you 12 tracks of kaleidoscopic sounds which pull on various influences from the 60's & 70's. Featuring...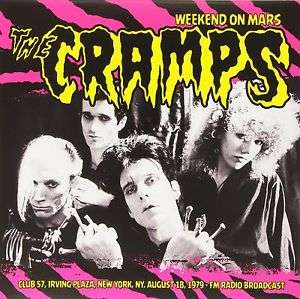 CRAMPS - Weekend On Mars LP
ltd. to 500 copies! 1 Ufo 2 Domino 3 Twist And Shout 4 Weekend On Mars 5 Voodoo Idol 6 Zombie Dance 7 Rockin' Bones 8 Human Fly 9 Garbageman 10 Teenage Werewolf 11 Sunglasses After Dark 12 T.V. Set 13 The Way I Walk (Encore)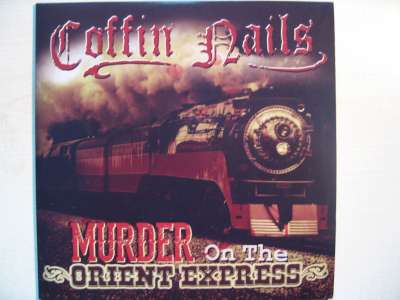 COFFIN NAILS - Murder On The Orientexpress 7"EP
ltd. edition 7"EP (500 copies!!) from the fantastic COFFIN NAILS!! Tracks: Murder On The Orient Express / The Black Horse / Love Potion No. 9 / Psycho Disease
COBO, MARIO AND HIS GUITAR POSSE - Burnin'...
This is a record for dancing to, listening to and just generally enjoying. The aim is to get back to the fabulous sound of the electric guitar through great tunes and unforgettable riffs, with one eye on the past and both feet in the...
CLOCKWORK PSYCHO - I Don't Give A Fuck LP ltd. red
Clockwork Psycho "I Dont Give A Fuck" red vinyl The band new 12 track album from Slovenia's finest Punkabilly trio. This album packs a punch of Psychobilly, Punk & a lil bit of Outlaw Country (Rebel Within cover by Hank III) available...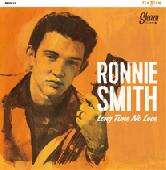 SMITH, RONNIE - Long Time No See 10"LP
50's Rockabilly / Rock'n'Roll singer! Side A 1. My Babe 2. Long Time No Love 3. Tiny Kiss 4. I Started Out Walking 5. I Hear You Knocking Side B 1. Lookie Lookie Lookie 2. It Hurt Me So 3. Long Time No Love 4. Fell In Love With a Face 5....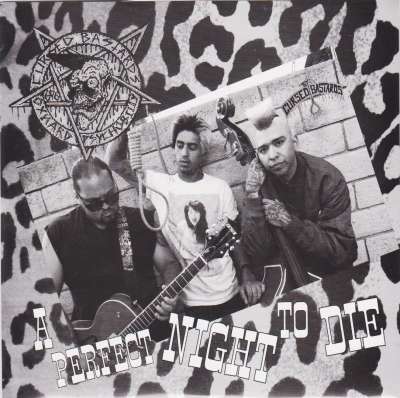 CURSED BASTARDS - A Perfect Night To Die 7"EP ltd.
Great rocking 3 piece Psychobilly trio from California with altd. 4 track EP!! + download code! Tracks: Armageddon / Six Doors / In Her Eyes / A Perfect Night To Die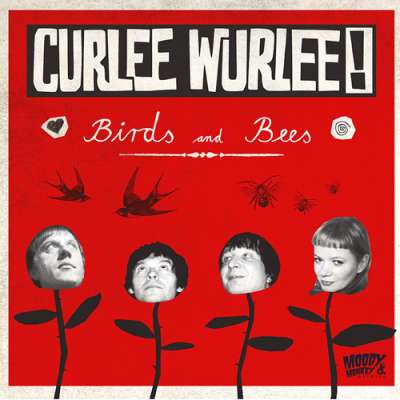 CURLEE WURLEE - Birds And Bees LP
New and 4th album feat. 14 brilliant originals recorded on a hot rainy day. English and French, straight guitar and organ sounds: hits only. Not only garage punk and moody beat, but also exotica and weirdo surprises on vinyl. Available...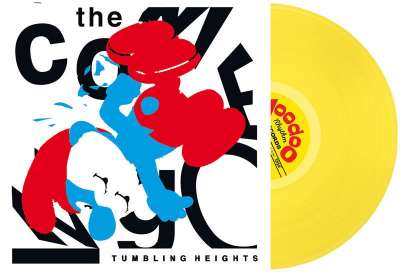 COME N' GO - Tumbling Heights LP + CD
Formed in Biel/Bienne (Switzerland) 2001 by a couple of wild FRANTIC TEENS. Since then, these ROCK'N'ROLL PUNKS played 100's of outrageous live shows and releasing 3 full-length albums on Voodoo Rhythm Records. Over the years there have...
CENOBITES - Aftermath (The Nuclear Sessions) LP...
Five years it has been since the 'puzzle box' of full-length albums has been opened, but now it's time to unleash the Cenobites again and let them raise some hell with their brand new album "Aftermath (The Nuclear Sessions)"! Just like...