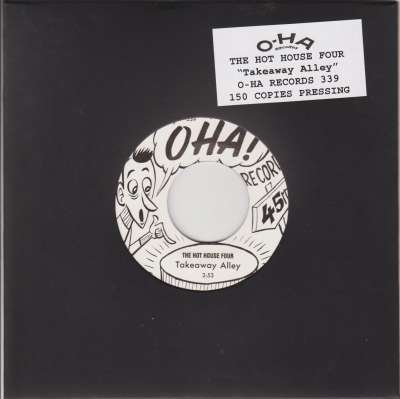 HOT HOUSE FOUR - Takeaway Alley 7" ltd.
HOT HOUSE FOUR - Takeaway Alley 7" ltd. to 150 copies, one-sided 7"!
HOWLING WOLFMEN - Do You Want Me To Stay 7" ltd.
Exciting new 2016 two-tracker from german Psychobilly trio, THE HOWLING WOLFMEN! ltd. edition of 500 copies! A1 Do You Want Me To Stay B2 Get Away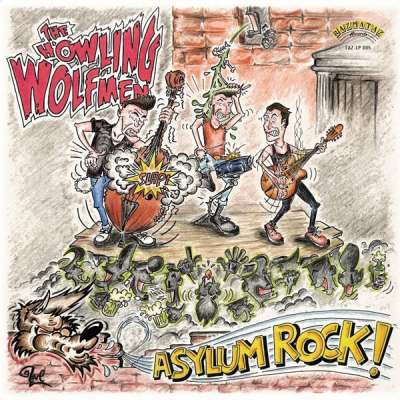 HOWLING WOLFMEN - Asylum Rock LP
German Psychobilly trio with their debut album from 2010! 01.ASYLUM ROCK 02.LIARS´S TRAP 03.HELLSTOMP 04.SKELETONS DANCE 05.BILLY THE KID 06.KEEP SMILING 07.CONSTABLE BIGGS 08.TRANQUILIZER 09.TIME MACHINE 10.SIX STRINGS FOR PABLO 11.THE...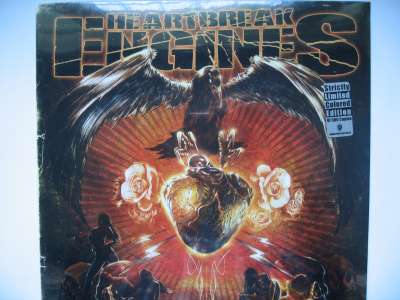 HEARTBREAK ENGINES - One Hour Hero LP ltd.
3rd album from german Punkabilly band, THE HEARTBREAK ENGINES! One Hour Hero Love's A Dagger Black Gold Rebel Give It Up God's Black Day Invisible Wounds Morning Star Bad Job Jesus Mountain Of Madness Not My War Gunwitch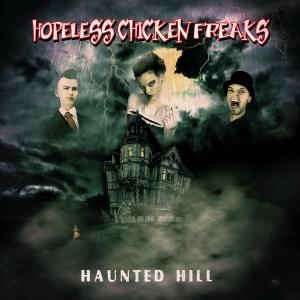 HOPELESS CHICKEN FREAKS - Haunted Hill 7"EP
Tracks: A1 Haunted Hill A2 Graveyard Party B1 Old School B2 Dead Nation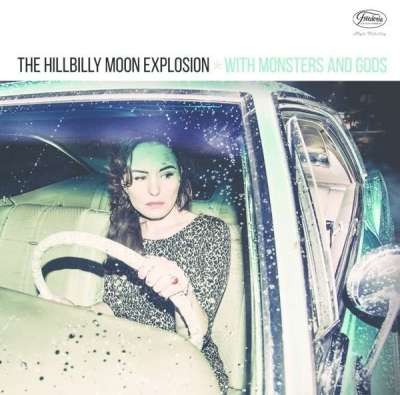 HILLBILLY MOON EXPLOSION - With Monsters And...
New 2016 album! Heartbreak Boogie You Miss Somthin'You Never Had Jackson Depression Midnite Blues (Radio Edit) With Monsters and Gods Call Me Black Ghost Desperation Temptation Love You Better Down On Your Knees In Space Rose Outside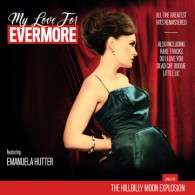 HILLBILLY MOON EXPLOSION - My Love For Evermore LP
The title-track is their Youtube and 7" hit... Contains all the hits plus 3 brand new tracks! 180g vinyl with heavy sleeve and limited heavy inner bag. Here's a vinyl-only 'best of' album from the Anglo/Swiss rockabillies. The title...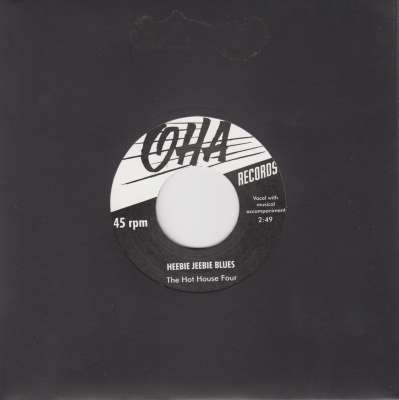 HOT HOUSE FOUR - Heebie Jeebie Blues 7" ltd.
one-sided 7" on OHA records, ltd. to 150 copies! Here you get a great mix of Zazou -Hillbilly Bop - Westernswing, by one of U.K.'s finest "Family" bands. It's Willy Briggs (Tennessee Rhythm Riders / Zazou Cowboys etc.) and his clan....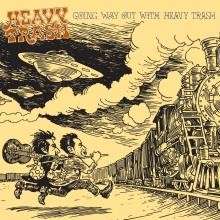 HEAVY TRASH - Going Way Out With...2LP + CD!
2 x LP + CD! The bastard cousin to Spencer's genre-demolishing Blues Explosion, Heavy Trash features Speedball Baby's guitar brawler and producer extraordinaire Matt Verta-Ray in a project that drinks down the best of roots, R&B and...
HAYSEED DIXIE - Kiss My Grass LP ltd.
A Hillbilly Tribute To Kiss! 1 Calling Dr Love 2 Detroit Rock City 3 Christine Sixteen 4 Cold Gin 5 Let's Put The X In Sex 6 Love Gun 7 Lick It Up 8 I Love It Loud 9 Rock & Roll All Nite 10 Heaven's On Fire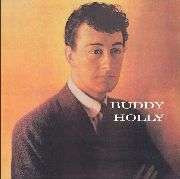 HOLLY, BUDDY - Same LP
The Buddy Holly classic 1958 'solo' album, originally released as 'Buddy Holly', just a few months after his 1957 debut, 'The Chirping Crickets'. It was also, tragically, the last album ever to be released during his lifetime (he died in...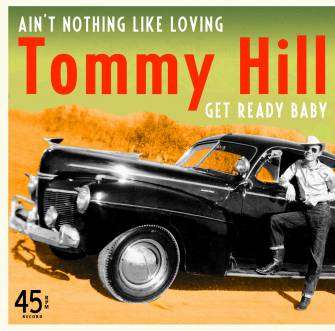 HILL, TOMMY - Ain't Nothing Like Loving 7" ltd.
From 1958 tapes that lay undiscovered for over 40 years, Tommy Hill shows his rock 'n' roll soul. Born in Texas in 1929, he worked with Hank Williams, Webb Pierce (for whom he wrote the big hit Slowly ) and Ray Price. He also helped...