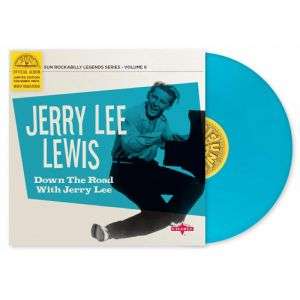 JERRY LEE LEWIS - Down The Road...10"LP ltd.
CHARLY RECORDS PRESENTS SUN ROCKABILLY LEGENDS SERIES - VOLUME 6 - JERRY LEE LEWIS' DOWN THE ROAD WITH JERRY LEE ON 10"LP LIMITED EDITION CYAN VINYL When Jerry Lee Lewis walks on-stage, he provokes uproar just by standing still. And from...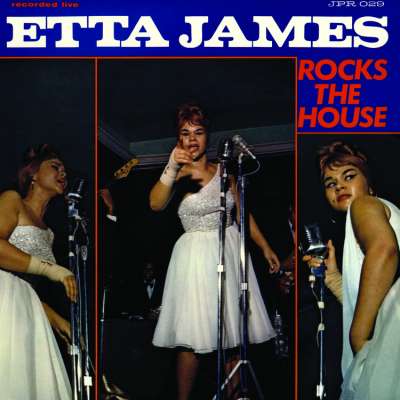 JAMES, ETTA - Rocks The House LP ltd.
• One of the most famous live blues albums ever. • First time on vinyl including bonus tracks. • Pressed on BLUE vinyl • Mastered by Kevin Gray (Miles Davis, Aretha Franklin, Ray Charles) Best known for the lush 1961 rendition of the...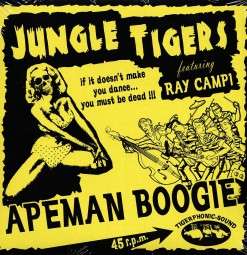 JUNGLE TIGERS - Apeman Boogie 7"
Ray Campi & The Jungle Tigers 7"EP 1. My Heart Is Achin' For 2. Rockabilly Boogie 3. Apeman Boogie 4. Tennessee Rock & Roll 1: My Heart Is Achin' For You 2: Rockabilly Boogie 3: Apeman Boogie 4: Tennessee Rock & Roll Read more at:...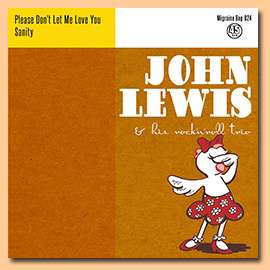 JOHN LEWIS AND HIS ROCK'N'ROLL TRIO - Please...
Brand new 45' by John Lewis and his Trio. After the sold out success of the "Sanity" Album and the "Flatop Cat" 45', we decided to pick two more tracks from the album for another 45'. Fact is, that Johns Version of the Hank Williams...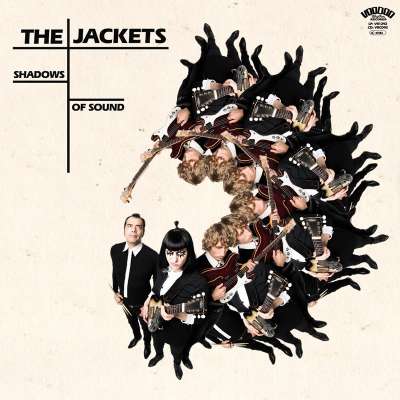 JACKETS - Shadows Of Sound LP + CD
STRAIGHT IN YOUR FACE PSYCHEDELIC FUZZ GARAGE ROCK & ROLL FROM SWITZERLAND Voodoo Rhythm Records is proud to present the third full length album by The Jackets, a truly mind blowing, hip shaking, FREAKY FUZZ-GARAGE POWER TRIO FROM BERN...
JAILBIRDS - Viva Las Vegas LP
Talked About Me / One Eyed Jack / She's Gone / Tell Me Why / Blue Blue Day / Tornado / Oh Lonesome Me / Viva Las Vegas / My Girl No. 1 / Suspicious Minds / Don't Jump / Faith / Love Me Tender / The Worksong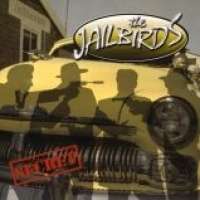 JAILBIRDS - Secret LP
Tracks: Secret Agent Man / One Desire / Three Cool Cats / It's All Over Now / As Long As I Live / Help / Waterboy / One After 909 / Cats In The Cradle / All Grown Up / Country Girl / Give Me Your Love / Dangerous / I'm A Little Mixed Up...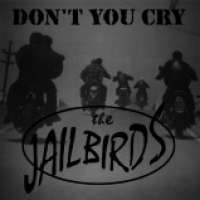 JAILBIRDS - Don't You Cry LP
Tracks: Don't You Cry / Burning Love / Sealed With A Kiss / Lonely And Blue / Midnight Train / Bad Baby Doll / Change My Life / Graduation Day / Donna / Don't Ever Let Me Go / Number One / Stranger / His Latest Flame / Rumble In Town /...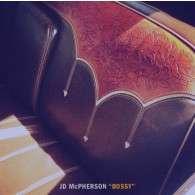 JD McPHERSON - Bossy 7"ltd.
Ltd. 7" by JD McPherson with a brand new original song 'Bossy' as well as 'Rome Wasn't Built in a Day' by Nick Lowe.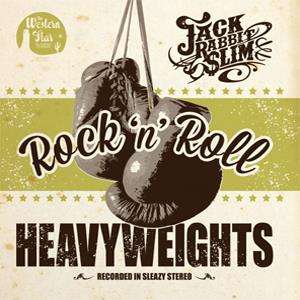 JACK RABBIT SLIM - Rock n Roll Heavyweights...
Two brand new Rockin' tracks from the Kings of Sleaze - Jack Rabbit Slim. Plus two tracks taken from their last album makes this coloured vinyl ten-incher a desirable piece of plastic! A1. Is There A Party Goin' On? A2. The Devil's Bone...
JOHN SCHOOLEY - The Man Who Rode The Mule...
John Schooley and his powerful way of playing BLUEGRASS with his DOUBLENECK GUITAR, Banjo Harmonica and FOOT DRUM does easily replace a whole 5 piece band. He started playing guitar as a TEEN PUNK in THE REVELATORS (Crypt Records) and...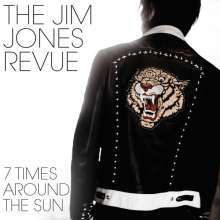 JIM JONES REVUE - 7 Times Around The Sun 7"
JIM JONES REVUE - 7 Times Around The Sun 7" Tracks: 7 Times Around The Sun / Never Let You Go