MAD HEADS - Naked Flame LP
Third album from this very talented Psychobilly trio from Kiev/Ukraine! Well played, excellent production and a superb mix of Oldschool Psychobilly with some Surf and Punk! Tracks: A1 Naked Flame 2:43 A2 Stinky Town 3:05 A3 Tonight I'm...
MARIE CELESTE - Rainbow Bridge 7" ltd.
Neo-Rockabilly from Finland! ltd. to 99 numbered copies! Tracks: Rainbow Bridge / Stone Cold Dove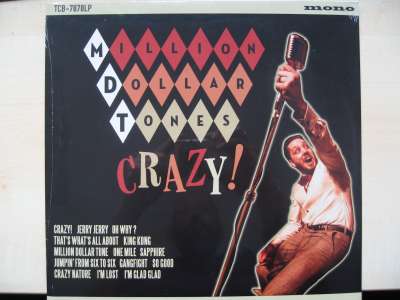 MILLION DOLLAR TONES - Crazy LP ltd.
MILLION DOLLAR TONES - Crazy LP ltd. to 300 copies! Jump-Rhythm-Blues-Rock`n`Roll!! Track listing: 1. Crazy! 2. Jerry Jerry 3. Oh Why 4. That`s What`s All About 5. King King 6. Million Dollar Tune 7. One Mile 8. Sapphire 9. Jumpin` From...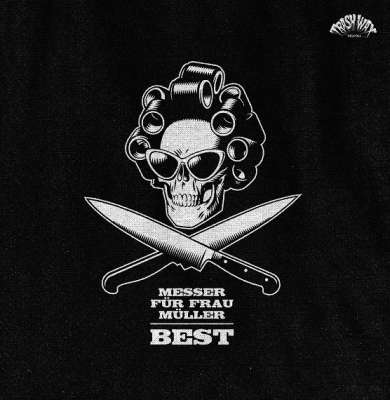 MESSER FÜR FRAU MÜLLER - Best LP
black vinyl! Beautiful, limited re-edition of one of their rarest (and most expensive €100+) albums, originally compiled by Oleg, taken from his Pre-Messer Chups group, Messer Fur Frau Muller. If you are expecting a pure Surf or a...
MAD SIN - Distorted Dimensions LP
Legendary second album from 1990! 1. Wicked Witch 2. Indestructible Man 3. The Walltown 4. It Bites 5. Petrol Lunatic 6. Hammer Beatin' Boogie 7. No Escape 8. Moonlight Shadows 9. Watch Out 10. Mad Man Rock 11. Chansaw Cannibals 12....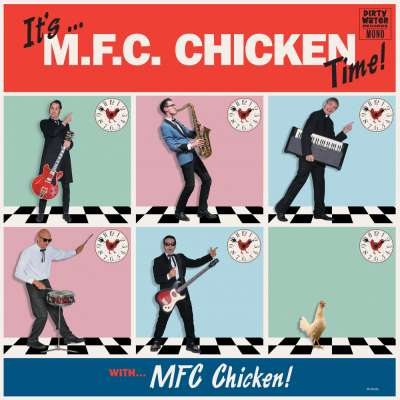 MFC CHICKEN - it's MFC Chicken Time! LP
MFC Chicken, One of the hottest garage rock'n'roll acts in London, setting clubs alight with their own red hot take on "the music the Sonics were listening to". 1 Study Hall 2 Gross People 3 14 Girls 4 All Afternoon 5 Bad News From The...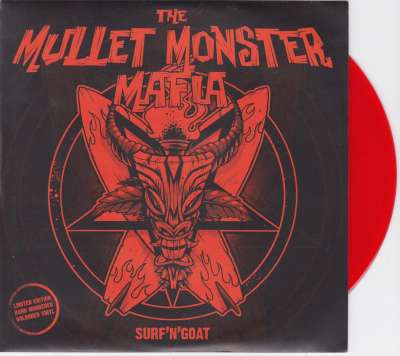 MULLET MONSTER MAFIA - Surf 'n' Goat 7" ltd.
LIM.ED ON BLOOD RED VINYL HANDNUMBERED !!!(500 copies) Side A : 01. Surf 'n'Goat 02. Porno Diesel Side B : 01. Fishwater Cataia 02. Black Coffin Board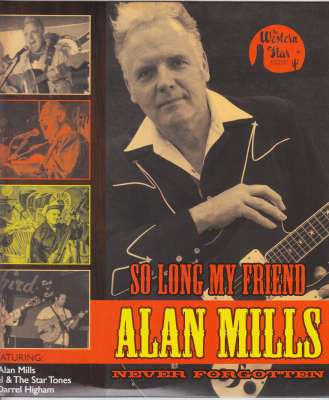 MILLS, ALAN - So Long My Friend 10"LP
Tribute LP to the late Alan Mills. Featuring Darrel Higham, Rusti Steel, Alan Mills and others! Side A 1. So Long My Friend - Rusti Steel & the Star Tones 2. Just Bring Back Yesterday - Darrel Higham & the Star Tones 3. The Hucklebuck -...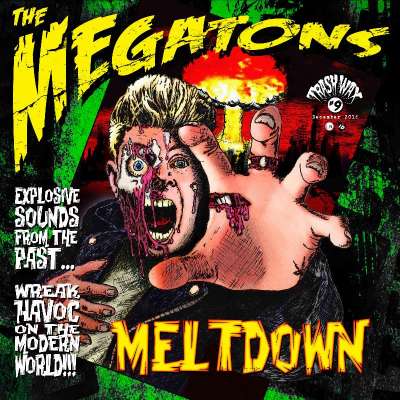 MEGATONS - Meltdown LP ltd.
Way, way back around the end of 1982, Boz Boorer guitarist of The Polecats (and later, Morrisey's main man) along with Rockin' Lloyd Tripp (The Vibes, The Bugs, Blubbery Hellbellies, Zip Guns and a very brief stint with The Sting Rays),...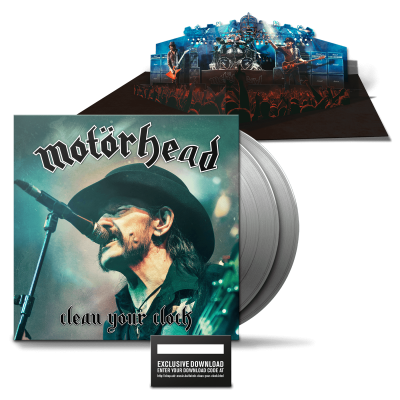 MOTÖRHEAD - Clean Your Clock 2LP
MOTÖRHEAD - Clean Your Clock 2LP set, col. vinyl + pop art gatefold! Tracklisting: 01. Bomber 02. Stay Clean 03. Metropolis 04. When The Sky Comes Looking For You 05. Over the Top 06. Guitar Solo 07. The Chase Is Better Than the Catch...
MOTÖRHEAD - Bad Magic LP + CD ltd.
MOTÖRHEAD - Bad Magic LP + CD! A1 Victory Or Die A2 Thunder & Lightning A3 Fire Storm Hotel A4 Shoot Out All Of Your Lights A5 The Devil A6 Electricity A7 Evil Eye B1 Teach Them How To Bleed B2 Till The End B3 Tell Me Who To Kill B4...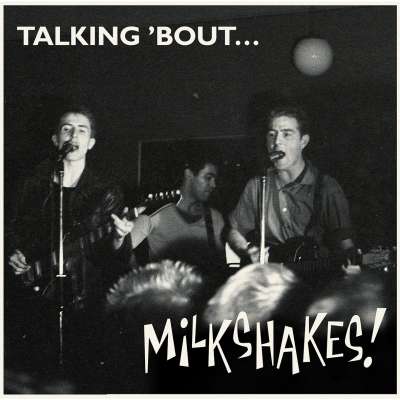 MILKSHAKES - Talking 'Bout LP
First re-issue for over 20 years of The Milkshakes debut album, originally released on LP on Milkshake Records in 1981 (MILK-0) and in 1995 on LP/CD on Hangman's Daughter (SCRAG 4) THE MILKSHAKES were mainly Mickey Hampshire (Git/Vox);...