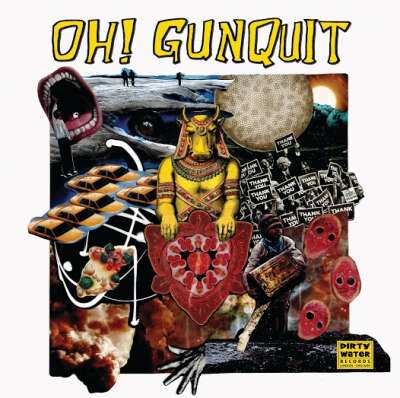 OH! GUNQUIT - Eat Yuppies And Dance LP
OH! GUNQUIT - Eat Yuppies And Dance LP Oh! Gunquit are a London-based 'rumble-bop trash blitz freak-a-billy' five-piece that formed in 2011 after neighbours Tina Swasey and Simon Wild met each other while frequenting a North London...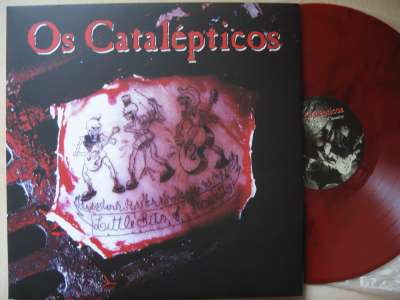 OS CATALEPTICOS - Little Bits Of Insanity LP ltd!!
First album from brasilian Psychobilly heroes OS CATALÉPTICOS. Originally on CD by Fury Records (U.K.), here's an amazing vinyl release! Red vinyl in a very nice gatefold sleeve and numbered to 300 copies! Already sold out! A1 Cannibal...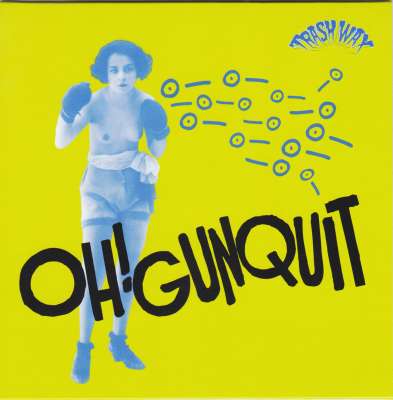 OH! GUNQUIT - Nomads Of The Lost 7"
Oh! Gunquit are a London based Rumble-Bop Trash Blitz Freak-a-Billy 5-piece band and have been performing since 2011 after neighbours Tina [Lead Vox/Trumpet] and Simon [Guitar/Vox] met frequenting a North London vinyl DJ cellar club....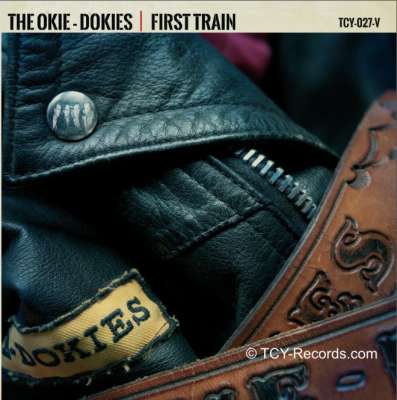 THE OKIE-DOKIES - First Train Headin South 7" ltd.
This single is dedicated to the lead singer and rhythm guitar player 'Mäse'. The Okie-Dokies had a few moments ago their comeback, as their friend died. The band was already well known back in the 1980's and this till today. Side A:...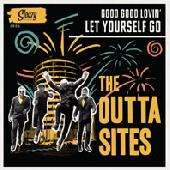 OUTTA SITES - Let Yourself Go 7"
Beat, Surf, Garage and 60s Rock'n'Roll!! THE OUTTA SITES 7" Tracks: Let Yourself Go / Good Good Lovin'
OUTLETS, THEE - You're Not Gonna 7"EP ltd.
4 tracks ultra sexy EP by this new amazing three-girls-one-dude band from Hamburg! Everybody's talking about them these days. Be curious and get it before it's sold out! Limited edition of 500 singles.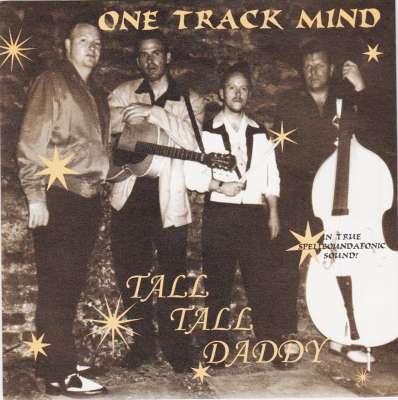 ONE TRACK MIND - Tall Tall Daddy 7"EP
3 Songs Modern-Rockabilly from the U.K.! with LEE GOCHER, former singer of THE RAPIDS!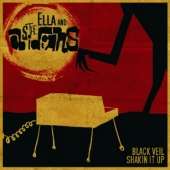 OBSIDIANS-Black Veil 7"
Get a taste of this! It's obscure late 50's, early 60's frat-style garage rock & roll with a big apprehension for rhythm & blues and soul. Featuring the final LOS RAW MEAT band line-up, the big voice of ELLA - of NIGHTSHOUTERS & ROOSTERS...