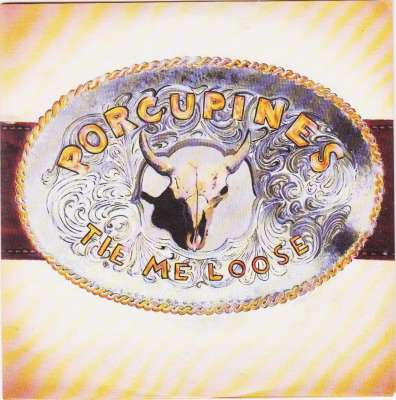 PORCUPINES - Tie Me Loose 7"EP
Western/Rockabilly on this long sold-out 7"EP on the legendary Mental Disorder label, released in 1993! A-Side 1 Tie Me Loose 2 You Win Again B-Side 1 My Baby Don't Care 2 Move On Down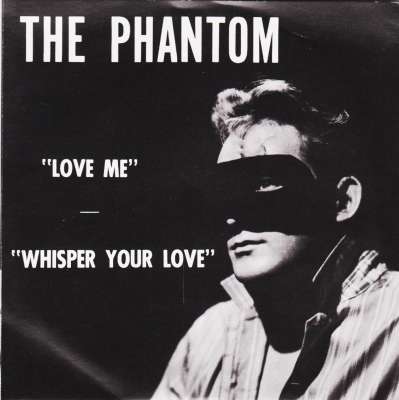 PHANTOM - Love Me 7"
Classic track from THE PHANTOM! Cult song in the Psychobilly scene! LOVE ME!!!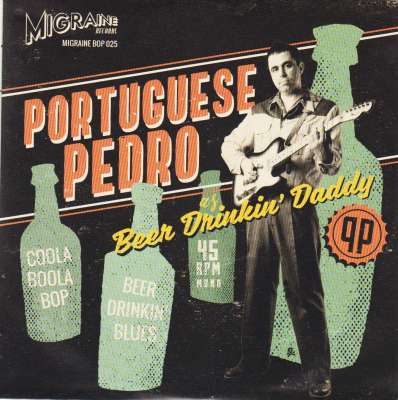 PORTUGUESE PEDRO - Coola Boola Bop 7" ltd.
Portuguese Pedro aka Pedro Serra from Coimbra, Portugal. Playing all instruments by himself on this recording, his first 7" release brings you finest Rockabilly to your ears. ltd. to 500 numbered copies!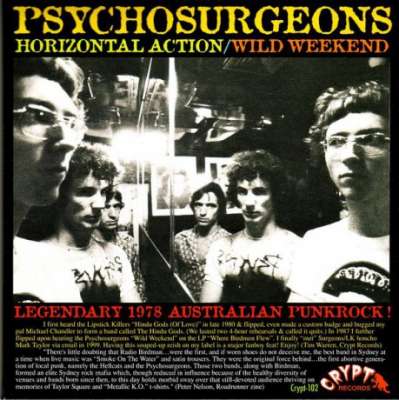 PSYCHOSURGEONS - Horizontal Action 7"
Legendary BALLS-OUT 1978 Australian PUNKROCK blaster! LUSCIOUS GATEFOLD SLEEVE crammed with PICS & INFO galore PLUS a 4-page 18cm x 36cm INSERT with MORE PICS & INFO galore! This is gonna go down as reissue of the fucking DECADE when you...
PUNO AMERICANO AND HIS PUNETTES - Caveman 7"EP
Garage Rock'n'Roll from Spain! Tracks: Caveman - I Wanna Be A Mentalette / Take Your Medication - Helio Shake (Short Version)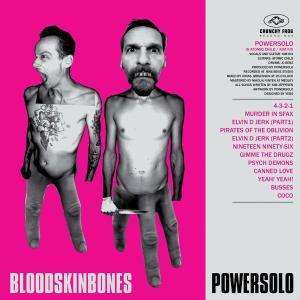 POWERSOLO - Blood Skin Bones LP
Another fine album from the mighty POWERSOLO! 1 Murder In Sfax 2 Busses 3 Psych Demons 4 Gimme The Drugz 5 Pirates Of The Oblivion 6 4-3-2-1 7 Coco 8 Elvin D Jerk [Pt 2] 9 Elvin D Jerk [Pt 1] 10 Canned Love 11 Yeah! Yeah! 12 Nineteen...
POWERSOLO - Buzz Human LP
Crazy mix of Rockabilly/Trash/Punk from this amazing danish band! PowerSolo I Love You But I Hate You Took It To Me Pads Hear My Plea Satisfy the Man Creepy Acid Orchid feat. Celina Ozymandias The Rither Teach You Fun Sensation feat....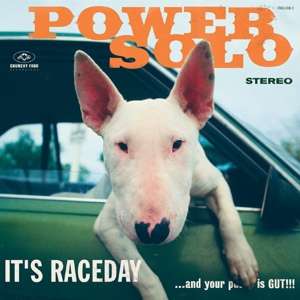 POWERSOLO - It's Raceday...and your pussy is...
Great album by Powersolo (ex-Godless Wicked Creeps!)! Somewhere between Hasil Adkins, The Cramps, Southern Culture On The Skids! 1 Baby, You Ain't Looking Right 2 Kat Nazer (Powersoul) 3 Mr. Suit 4 Juanito 5 Oak Tree Girl 6 Hillbilly...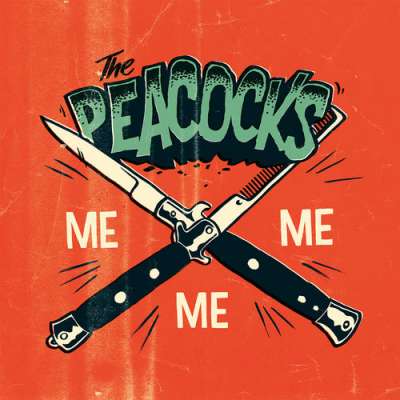 PEACOCKS - Me Me Me 7"EP
"ME ME ME" is the title of the brandnew 7" vinyl EP from the amazing THE PEACOCKS. The successful trio presents three brand new compositions in their typical PEACOCKS-Style: Rockabilly influenced, Stand Up Bass driven Punk-Rock with some...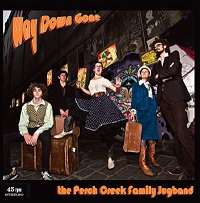 PERCH CREEK FAMILY JUGBAND - Way Down Home 7"
Perch Creek are a band of five energetic multi-instrumentalists and vocalists, four of whom happen to be siblings. This Melbourne-based band play harmony driven roots music with a creative energy and fearless spirit that sparkles with...
POGUES - Poguetry In Motion 12"EP
Remastered reissue of POGUES 1986 EP!, incl. download code! Red vinyl! A1 London Girl A2 A Rainy Night In Soho B1 The Body Of An American B2 Planxty Noel Hill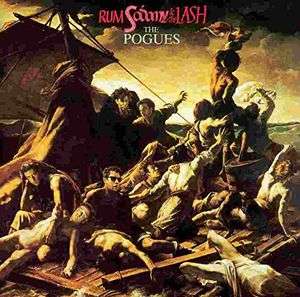 POGUES - Rum Sodomy And The Lash LP
Remastered reissue of this legendary LP, incl. download code! A1 The Sick Bed Of Cúchulainn A2 The Old Main Drag A3 Wild Cats Of Kilkenny A4 I'm A Man You Don't Meet Every Day A5 A Pair Of Brown Eyes A6 Sally MacLennane B1 Dirty Old Town...