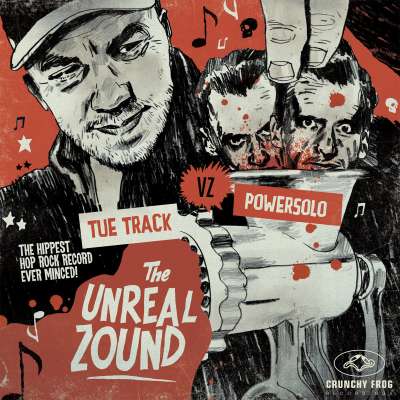 V.A. - Tue Track vz PowerSolo LP
Tue Track vz PowerSolo – The Unreal Zound LP The premier hip-hop producer and the hardest working rock'n'roll outfit in Denmark have made the hippest hop rock LP ever recorded. Tue Track created these fine tracks by sampling only from...
VIBES - Voodoo JuJu CD ltd.
Truly stunning live performance from The Vibes during their 1985 German tour, capturing them at their crazed best…Real Garage-Punk Trash ! Great covers of 60's Punk classics such as 'Mini-Skirt Blues', Ain't It Hard', 'Egyptian Thing'...
VIBES - Voodoo JuJu LP
THE VIBES - Live 1985 LP ltd. edition of 300 copies on black vinyl! A1 Mini Skirt Blues A2 Ain't No Friend Of Mine A3 Inside Out (I See All) A4 Something Ain't Right A5 Egyptian Thing A6 Ain't It Hard A7 I Hear Noises A8 I'm Mad B1...
VOLBEAT - Rock The Rebel / Metal The Devil...
12" Pictured Disc edition! 1 The Human Instrument 2 Mr. & Mrs. Ness 3 The Garden's Tale 4 Devil Or The Cat's Song 5 Sad Man's Tongue 6 River Queen 7 Radio Girl 8 A Moment Forever 9 Soulweeper '2 10 You Or Them 11 Boa (JDM)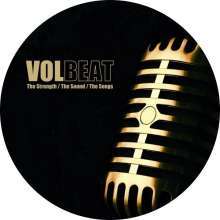 VOLBEAT - The Strength / The Sound / The Songs...
12" Pictured Disc edition! 1 Caroline leaving 2 Another day, another way 3 Something else or... 4 Rebel monster 5 Pool of booze, booze, booza 6 Always. WU 7 Say your number 8 Soulweeper 9 Fire song 10 Danny & Lucy (11pm) 11 Caroline '1...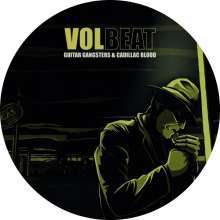 VOLBEAT - Guitar Gangsters & Cadillac Blood...
12" Picture Disc Edition! 1 Intro (End Of The Road) 2 Guitar Gangsters & Cadillac Blood 3 Back To Prom 4 Mary Anns Place 5 Hallelujah Goat 6 Maybelenne I Hofteholder 7 We 8 Still Counting 9 Light A Way 10 Wild Rover Of Hell 11 Im So...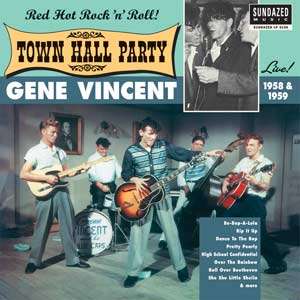 VINCENT, GENE - Live At Town Hall Party 1958/59 LP
Taken from Tex Ritter's legendary Town Hall Party television series, this LP captures rockabilly legend Gene Vincent at the absolute top of his game, playing incredible live material, never before released on vinyl. If you missed the TV...
VIERGES, LES - En Concert 2 x 7" + CD
Ltd. edition, gatefold sleeve, 2 x 7" + CD! 7": Trés Ordinaire / La vie de famille / A quoi bon / Robe rose / Mongolo stomp / Kill kill bop / (je suis) cinglé / Humaine / J'en fais trop CD: Trés Ordinaire / La vie de famille / A quoi bon...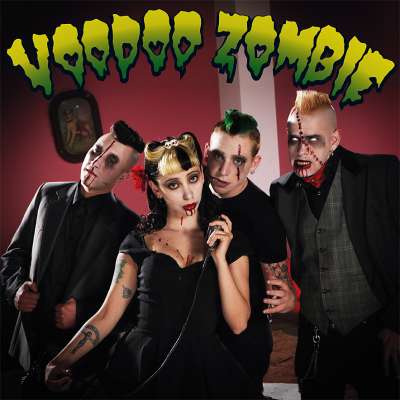 VOODOO ZOMBIE - Same LP
Formed in 2006, these cats from Chile play cool Psychobilly with female vocals, slappin bass, pounding drums and melodic guitars!!! Track listing: Side A Manicomio Vida Entre Tumbas Abduccion Tierra De Zombies La Noche De San Juan Side B...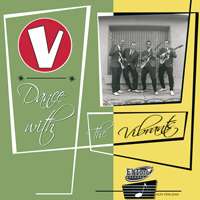 VIBRANTS - Dance With LP
Listening to our friends, The Vibrants rendition of our "King Of The Surf" make us proud that this fine group of talented young men has done such a great job capturing the spirit of Surf!! To hear our song perfomed with such VIBRANT...
VINCENT, GENE & THE BLUE CAPS - Gene Vincent...
Great Re-Release with original coverartwork and label! Tracklisting: Brand New Beat/By The Light Of The Silvery Moon/Youll Never Walk Alone/Frankie And Johnnie/ In My Dreams/Flea Brain/Rollin Danny/You Belong To Me/Your Cheatin...