Produkte von VOODOO RHYTHM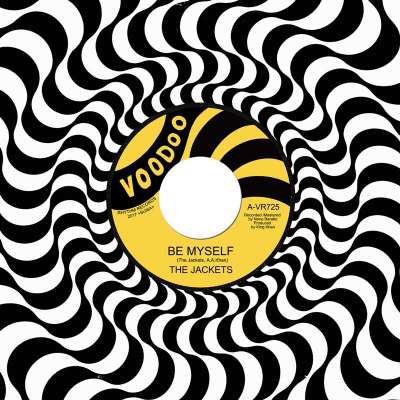 JACKETS - Be Myself 7"
A STRAIGHT-UP IN-YOUR-FACE PUNK ANTHEM PLUS A FUZZED-OUT PSYCHEDELIC BLAST OFF! SOUNDS LIKE KENNY AND THE KASUALS MEETS THE DAMNED WITH SHOCKING BLUE VOCALS! Voodoo Rhythm Records presents the first 7" single from The Jackets! Recorded...
SEX ORGANS - Intergalactic Sex Tourists LP + CD
PURE PRIMITIVE SEX'N'ROLL AND DIRTY GARAGE FROM OUTER PACE PLAYED BY 2 GENITALS THIS NOT ONLY A RECORD ITS A WHOLE RADIO PLAY !!! ALONG WITH THE VINYL YOU'LL GET: 1 FREE CD - 1 BOARDGAME - 1 STAR POSTER - 1 BRAIN FUCK The SEX ORGANS have...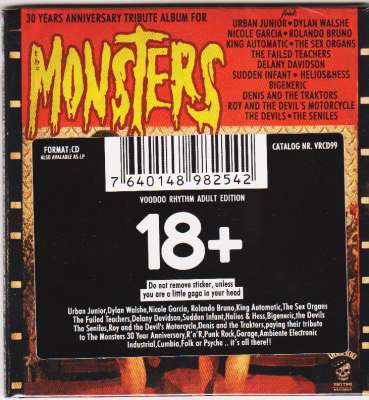 V.A. - 30 Years Anniversary Tribute Album For...
THE MONSTERS '30 Years Anniversary Tribute Album for the Monsters' FRIENDS OF THE MONSTERS PAYING THEIR TRIBUT TO 30 YEARS SWIMMING AGAINST THE MAINSTREAM, THIS COMPILATIOBN SHOWS YOU MANY DIFFEREND FACES OF TODAYS UNDERGRUND MUSIC WITH...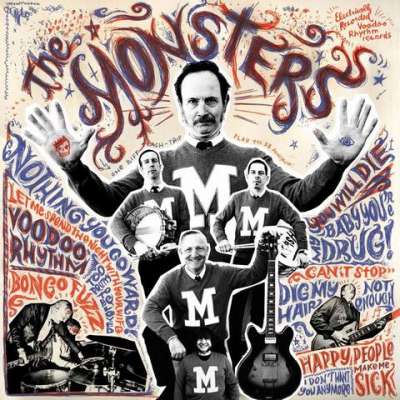 MONSTERS - M CD
LOW ON LYRICS AND EVEN LOWER ON POETRY. THERE'S TOO MUCH TALK IN THIS WORLD, BUT THERE'S NEVER ENOUGH ROCK'N'ROLL! THE ALBUM IS EXTREMELY CRUDE AND HAS RAW SOUND OF PURE ROCK'N'ROLL SNOTTY GARAGE PUNK AND TOTAL TRASH !!! The Monsters...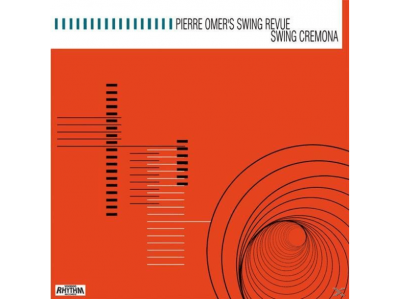 PIERRE OMER'S SWING REVUE - Swing Cremona LP + CD
Pierre Omer was born in London of an Indian father and a Swiss mother. He is a founder member of the legendary Swiss funeral Rock'n'Roll band The Dead Brothers (guitars and accordion). In 2009 he started his solo projects and played with...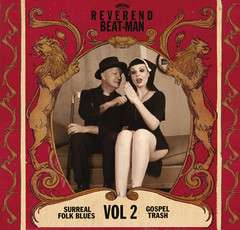 REVEREND BEAT-MAN - Surreal Folk Blues Trash...
RE-RELEASE OF 2nd VOLUME OF THE TRILOGY, WITH HEAVY CARDBOARD COVER FREE CD ETC !!! 1. letter to MYSELF 2. see the light 3. lonesome and sad 4. blue moon of kentucky 5. I WANT YOU TO FEEL 6. another day another life 7. i've got the devil...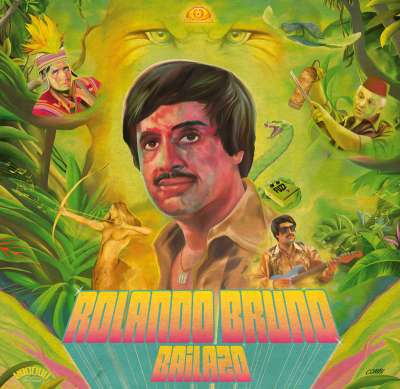 ROLANDO BRUNO - Bailazo LP + CD
THE CUMBIA FUZZ GARAGE PSYCH AND WILD TROPICAL DANCE CRAZE SENSATION FROM BUENOS AIRES, ARGENTINA PLEASE WELCOME THE THE VOODOO RHYTHM FAMILY: THE ONE AND ONLY:ROLANDO BRUNO Y SU ORQUESTRA MIDI !!! 2005 He started playing and recording...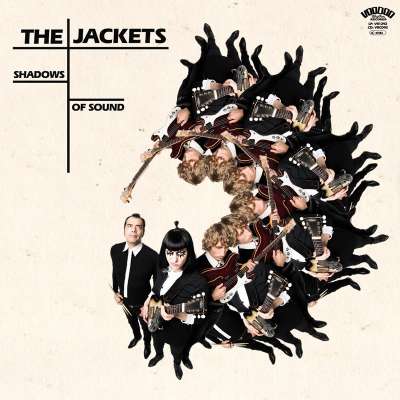 JACKETS - Shadows Of Sound LP + CD
STRAIGHT IN YOUR FACE PSYCHEDELIC FUZZ GARAGE ROCK & ROLL FROM SWITZERLAND Voodoo Rhythm Records is proud to present the third full length album by The Jackets, a truly mind blowing, hip shaking, FREAKY FUZZ-GARAGE POWER TRIO FROM BERN...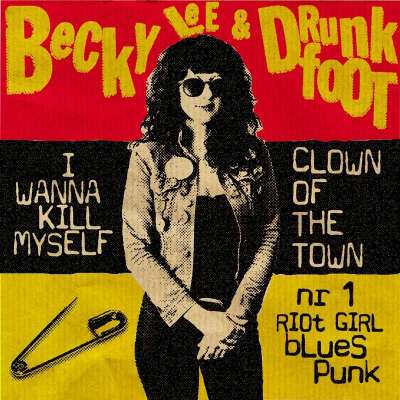 BECKY LEE And DRUNK FOOT - I Wanna Kill Myself 7"
TRACKS SIDE A – I WANNA KILL MYSELF SIDE B – CLOWN OF THE TOWN Breathless beautiful self destructive and pissed off and endless charming heart broken as allways Becky from Arizona Sings the Blues and Trashes the Garage like no one else,...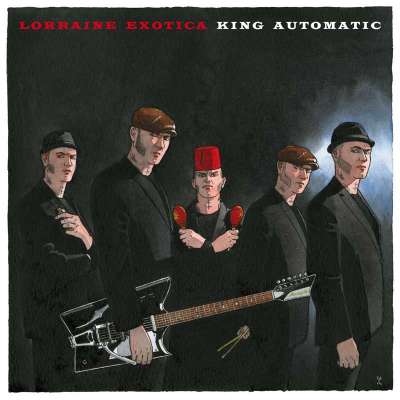 KING AUTOMATIC - Lorraine Exotica CD
FRENCH 'UNE HOME' GARAGE PUNKER AND RUDE BOY ORCHESTRA GOES EXOTICA FARFISA MARRACAS FUZZ GUITAR ROARING DRUMS AND A LEG FULL OF RHYTHM N BLUES The setting : a nightclub in the tropics. The walls and seating covered in midnight blue...
MOVIE STAR JUNKIES - Evil Moods LP + CD
A BAND IN A EVIL MOOD MAKES ANGRY SWEET GOOD TWISTET MUSIC-NOIR SLEAZE PSYCHO POP AND LET THEMSELF INSPIRE BY JIM THOMPSON AND DASHIELL HAMMETT Movie Star Junkies are back with a grudge. The 3rd album on Voodoo Rhythm Records (2008 -...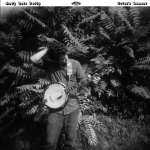 PETTY, ANDY DALE - Frick's Lament LP + CD
Born in NORTHERN GEORGIA sometime between 1985 and 1986, raised by a single mother and a clan of cousins, his first instrument was Harmonica, then Ukelele then he got addicted to the GUITAR and the BANJO, BUSKING in every street corner...