Für die Filterung wurden keine Ergebnisse gefunden!
ROCKABILLY MAFIA - Serious Rockin` CD
German Rockabilly with cool lyrics! Outstanding band with many fans and a very own style! Tracks: Was noch / Serious Rockin / Es regnet in Elmshorn / Spezial 15 / Strange Kind Of Desire / Sie lachte / Du bist raus / Engel im Licht /...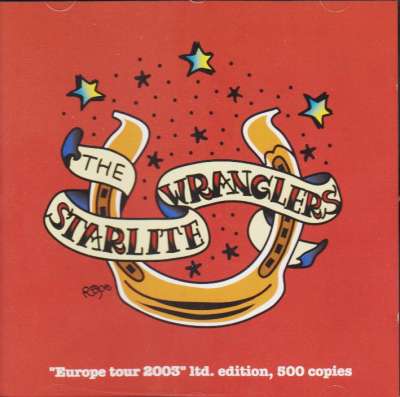 Starlite Wranglers - Europe Tour 2003 MCD
Neue CD-EP von dieser fantastischen japanischen Psychobilly Band! 4 Trax: Storm Rider / Let`s Rockin` Bop / Lie And Gold / Streamline Cannonball
HANGMEN-Play Dead CD
First live album from this hardworking U.K.-Psychobilly act! 18 Trax: Kanzo / Slither / My Town / Twitch Of The Death Nerve / Acid Bath / Here I Go / Body Bag / Worms / (I Was A Teenage) Suicide / Play With Fire / Whore Of The Devil /...