Für die Filterung wurden keine Ergebnisse gefunden!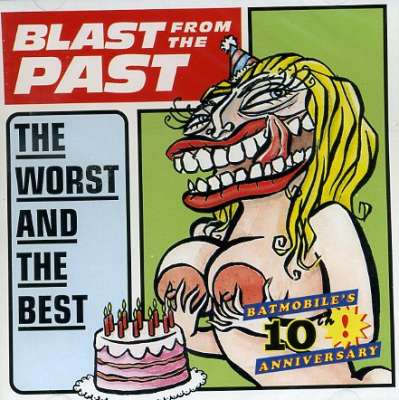 BATMOBILE - Blast From the Past CD
Back in stock! Batmobile's 10th anniversary album from 1993! Tracklisting: The Night The Hammer Came Alive / Bat Attack / Bat Dream / Scum Of The Neighbourhood / Transsylvanian Express / Killers Crew / Bring All My Love / Night Without...

BONES-Screwed, Blued And Tattoed CD
TRACKLIST: 1. Intro 2. Dead End Cruisin' 3. Slick 4. Home Sweet Hell 5. Hotrod Teen 6. Cheap To Keep 7. Little Surfin' Demonbabe 8. Pumpin' Gas 9. I Met Elvis At The Nudybar 10. Born To Butch 11. Me, Mike & John Wayne 12. Less Than Zero...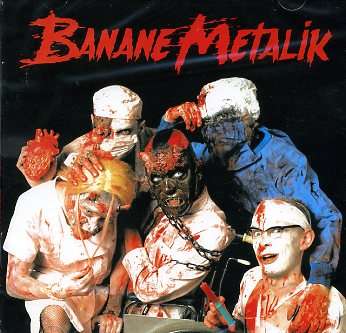 BANANE METALIK - Sex, Blood And Gore'n'Roll CD
Second album from the wild 'n' crazy Killer Bananas!! TRACKLIST:666% gore'n'roll/Au royaume de l'hypocrisie/Les enfants des ténèbres/Opus 666/A tout saigneur, toute horreur/Vade retro banana/Freaky bitch murder/Ride in peace/Mieux vaut...

BLUE J's-Sold Your Soul CD
2nd album from this Neo-Rockabilly band, featuring Mark Harman (Restless, Loosenoose) and Alan Wilson (The Sharks) on guitars! Tracklisting: All I Wanted / Sell Your Soul / Bulletproof / Don't Bug Me Baby / Baby Driver / Secret Agent Man...
BURNETTE, JOHNNY - Johnny Rocks CD
This is a great compilation of the Johnny Burnette Rock'n'Roll trio recordings + Johnny's rockin'est solo recordings, 1957-1960+ 11 rare 50's demotracks! 1. The Train Kept A Rollin' 2. Tear It Up 3. Oh Baby Babe 4. All By Myself 5....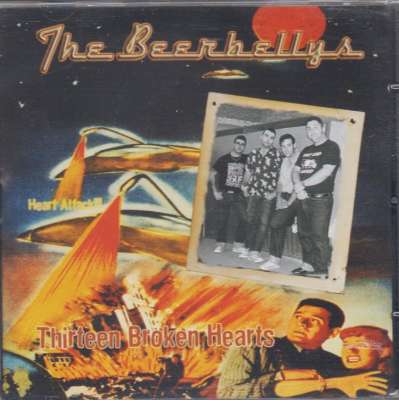 BEERBELLYS-Thirteen Broken Hearts CD
Fine Rock'n'Roll/Rockabilly band from Spain with their debut album! 12 tracks: Down The Line / Goin Crazy / 13 Broken Hearts / Space Bellys / That's Rockabilly....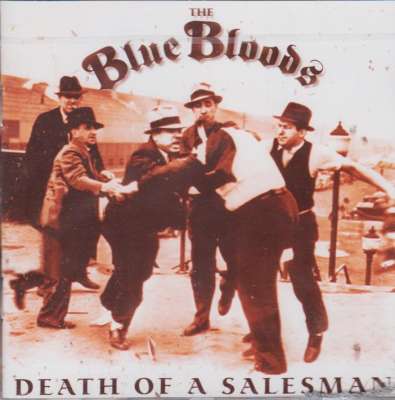 BLUE BLOODS, THE-Death Of A Salesman CD
The new full length from The Blue Bloods heavily influenced by the sounds from the many great punkbands that Boston has produced for the last 25 years. Boston Streetpunk for Party and drinking! 17 tracks!

BLUE DEVILS-Betty's Mad Dash CD
Wild Party Rock'n'Roll from this U.K. band! Tracks: Betty's Mad Dash / Shake Your Hips / California Sun / Nobody's Guy / Boogie Chillun / Baby You're Mine / Wish You Would / Rock 'n' Roll Guitar / It's Alright / What'd I Say / Who Do You...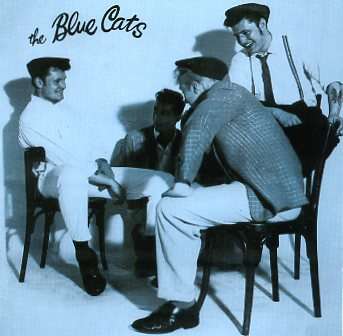 BLUE CATS - Same CD
The classic first Blue Cats album from 1980 on CD. With Dave Phillips, Carlo + Stef Edwards and Clive Osborne! Tracklisting: Just Go Wild Over Rock 'n' Roll / I'm Gonna Die / Pretty Pretty Baby / I Dreamed You Left Me / Southbound Blues...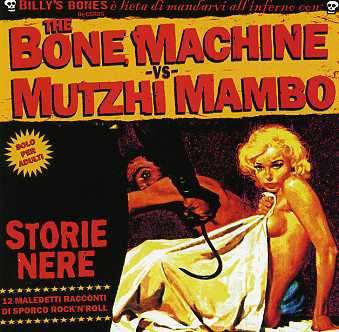 BONE MACHINE vs. MUTZHI MAMBO CD
Primitive, Psychotic & Stompin' Rockabilly. 2 Crazy Italian bands on 1 CD (12 tracks - 6 each band). If you like: Cramps, Tom Waits, Johnny Burnette Trio on LSD, 50s desperate rockabilly, 80s Psychobilly and twisted 60s Garage...
BIG TOWN PLAYBOYS - Off The Clock 2 x CD
Hot double live album from this amazing Jump Blues/Rock'n`Roll band! 23 tracks!!

BRIAN SETZER ORCHESTRA-Dig That Crazy Christmas CD
Tracklisting: 1. Dig that crazy Santa Claus 2. Angels we have heard on high 3. Gettin' in the mood (for Christmas) 4. White Christmas 5. Let it snow! Let it snow! Let it snow! 6. 'zat you Santa Claus 7. Hey Santa 8. My favorite things 9....