Für die Filterung wurden keine Ergebnisse gefunden!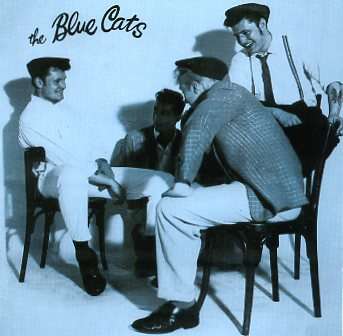 BLUE CATS - Same CD
The classic first Blue Cats album from 1980 on CD. With Dave Phillips, Carlo + Stef Edwards and Clive Osborne! Tracklisting: Just Go Wild Over Rock 'n' Roll / I'm Gonna Die / Pretty Pretty Baby / I Dreamed You Left Me / Southbound Blues...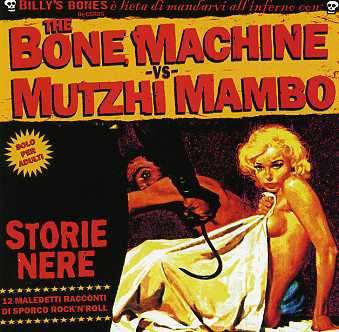 BONE MACHINE vs. MUTZHI MAMBO CD
Primitive, Psychotic & Stompin' Rockabilly. 2 Crazy Italian bands on 1 CD (12 tracks - 6 each band). If you like: Cramps, Tom Waits, Johnny Burnette Trio on LSD, 50s desperate rockabilly, 80s Psychobilly and twisted 60s Garage...
BIG TOWN PLAYBOYS - Off The Clock 2 x CD
Hot double live album from this amazing Jump Blues/Rock'n`Roll band! 23 tracks!!

BRIAN SETZER ORCHESTRA-Dig That Crazy Christmas CD
Tracklisting: 1. Dig that crazy Santa Claus 2. Angels we have heard on high 3. Gettin' in the mood (for Christmas) 4. White Christmas 5. Let it snow! Let it snow! Let it snow! 6. 'zat you Santa Claus 7. Hey Santa 8. My favorite things 9....
BADENBERG-Welcome To My Circus-Circus CD
"The Circus-Circus is what the whole hep world would be doing on Saturday night if the Nazis had won the war. This is the Sixth Reich." (Hunter S. Thompson) Die erste CD des Titanic und pardon-Autors Sebastian Badenberg. Doctor Snuggles...

BR549-Tangled in The Pines CD
Already the 7th Release of this Top Rockabilly band with much Country in it! TRACKLIST: That's What I Get/I'm Alright/Ain't Got Time/She's Talking To Someone/Tangled in the Pines/No Train To Memphis/Movin The Country/Run A Mile/When I...

BLUE MOON BOYS- Live in New York CD
A powerful performance banned on plastic from this phantastic Rockabilly band.TRACKLIST: Howl At The Moon / Daylight / The Last Straw / Foolish Love Affair / Shoe Leather / Shut Yer Mouth Baby / Get Rockin' / Spank Me / Pretty Baby / Red...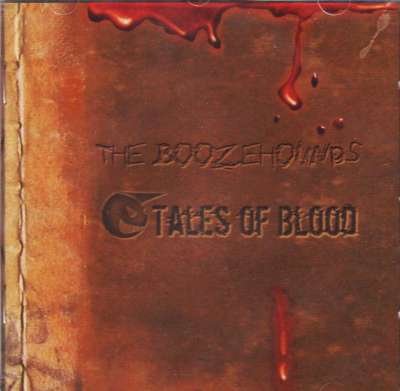 BOOZEHOUNDS - Tales Of Blood CD
2nd album from this fast forward rocking german Psychobilly trio! Great songs with lotsa fun, speed and cool lyrics! This album is a blast! TRACKLIST:Psy-Cologne/Foggy Town/Evil Sofa Cushion/Unholy/Bloodshed/A Tribute To Clive/Ballad Of...
BRIAN SETZER ORCHESTRA - Luck Be A Lady CD
Exclusive japanese CD! Excellent item! 5 tracks: Luck Be A Lady / Let It Snow, Let It Snow, Let It Snow / Run Rudolph Run / What Are You Doin` New Years Eve / Cactus Christmas

BIG SANDY AND HIS FLY-RITE BOYS-It`s Time CD
Swingin` Western Rockabilly by this great band! Chalk It Up To The Blues / Bayou Blue / How Did You Love Somebody Like Me / Her Hair Is A Mess / It's Time / Wishing Him Away / I Hate Loving You / Catalina / Mean Too Much To Me / Money...