Für die Filterung wurden keine Ergebnisse gefunden!

KNOX, BUDDY & BOWEN, JIMMY-Rock CD
CD digipac with 52-page booklet! 31 tracks: 1. 1. Party Doll 2. Maybelline 3. Mary Lou 4. Jimmy Bowen: I'm Stickin' With You 5. Cause I'm In Love With You 6. Rock Your Little Baby To Sleep 7. Devil Woman 8. Jimmy Bowen: My Baby's Gone 9....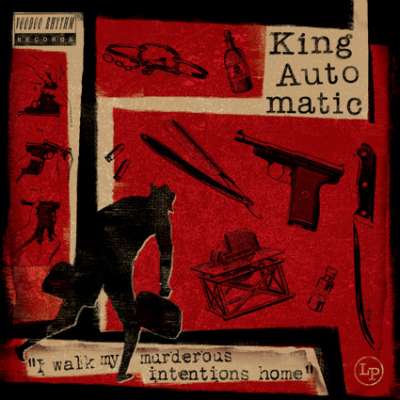 KING AUTOMATIC-I Walk My Murderous Intentions...
THE KING IS BACK !!!! back with more One-Man recording and back with a album full of insane Music 'i walk my murderous intentions home' is different to 'automatic ray' (voodoo rhythm LP/CD ) jay aka king automatic invited friend home to...

KOFFIN KATS-Straying From The Pack CD
Koffin Kats are back! Get ready for the loudest, fastest, heaviest Koffin Kats record to date! Straying from the Pack is the band's third CD through HairBall8 Records and utilizes raw talent and experienced production muscle to achieve...

KING, B. B.-King of the Blues CD
Japanese Release! TRACKLIST:I'VE GOT A RIGHT TO LOVE MY BABY • WHAT WAY TO GO • LONG NIGHTS (THE FEELING THEY CALL THE BLUES) • FEEL LIKE A MILLION • I'LL SURVIVE • GOOD MAN GONE BAD • IF I LOST YOU • YOU'RE ON THE TOP) • PARTIN' TIME •...

KINSEY, ERIC & HIS TIP-TOP DADDIES-Same CD
Eric & the boys mine the rich soil between the plentiful fields of country & rockabilly. TRACKLIST: Wilson Rag/ Canada Dry/Blackest Blues/You Better Treat Your Man Better/Workin' Man's Blues/Just Say You'll Be Mine/Too Much of...

KING BEANS-King Beans CD
The King Beans is a Western Swing/Rock`n`Roll outfit from Southern Germany with some piano! A band for a good party!Tracks: How Long Must I Wait / When I Get Low I Get High / I'll Be /Glad / Rosetta / Tame Wild Women / Superchief / Did...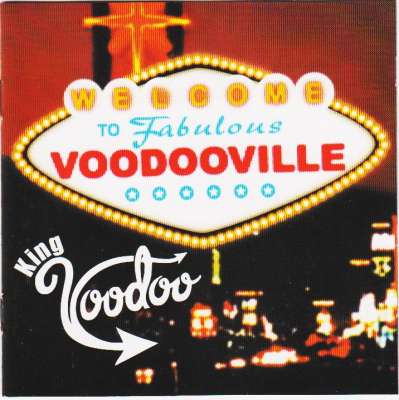 KING VOODOO-Voodooville CD
King Voodoo hail from Scotland and play excellent and powerful Rockabilly!Tracks: Call Of The Wild / Up In Flames / Rockabilly Missionary / Nothing / Hanging Around / Rarin' To Go / Born In The Backwoods / Bring Your Sister / Guitar Man...