Für die Filterung wurden keine Ergebnisse gefunden!

MIRET, ROGER & THE DISASTERS-My Riot CD
"Let me take you by the hand, back to the streets of New York City," is the opening line from ROGER MIRET AND THE DISASTERS' third album, My Riot. The Disasters represent an honesty rarely seen in music today. A sound which can only come...
METEORS - Chainsaw Boogie MCD
Tracks: Chainsaw Boogie / Paint It Black / Queen Of The Slug people

MILES, ALAN-Let´s Groove CD
TRACKLIST: THE LADY- IS A Tramp/ THE ROCKABILLY GROOVE/ COME ON LITTLE MAMA / BACKDOOR DAN /DO YOU DREAam?/ CRAZY BLUES / EL PASO /WORKING MYSELF TO DEATH BLUES / TAINTED LOVE/ I' M LOST IN THE FOG OF LOVE / GENE JEANIE /GOT LOVE IF fOU...
METEORS - These Evil Things CD
TRACKLIST: 3 Against 1/Dog/Juggernaut/To The Devil A Daughter/Bonebag/Ladykiller/Breaking the Law/No Reason/Scream you Fucker Scream/The Loneliness of The Long Distance Killer/When Darkness Falls/These Evil Things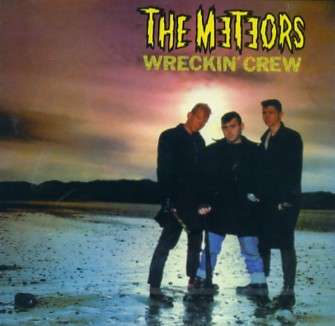 METEORS - Wreckin` Crew CD
Classic second album from 1982 including many hits like Insane / I Ain't Ready / Johnny Remeber Me / I Don't Worry About It / Axe Attack / Zombie Noise / Rattle Snakin Daddy / When A Stranger Calls / Phantom Of The Opera / Blue Sunshine...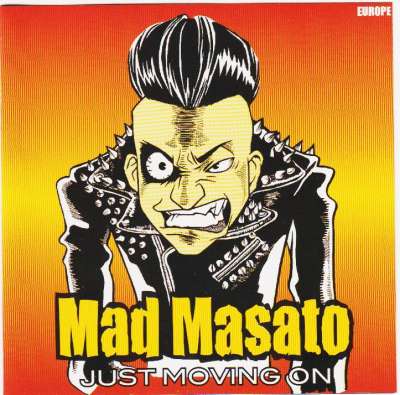 MAD MASATO-Just Moving On MCD
5 tracks Psychobilly madness from the ex-Mad Mongols bassplayer Masato! Tracklisting: Just Moving On / Next Level / The Loveless / Slide Wood Bass / (You) Can`t Hurry Love