Für die Filterung wurden keine Ergebnisse gefunden!

PALADINS-El Matador CD
TRACKLIST:El Matador/Don't Come Callin'/Another One On The Way/It's Too Late Baby (Gonna Have To Let You Go)/Soulfarm/Firebird/Hot Link/Midnightliner/Dancin' With Leela/You're So Fine/Will It Ever Get Easier/Lookin' For A Girl Like...

PERSUADERS-Somewhere in the U.S.A. CD
TRACKLIST: Modern Romance / Rose Of Love / Somewhere In The USA / Heart Like A Rock / Awful Pain Of Love / Two Times Nine / Barbara / Wild Little Willie / What'll I Do / The Worrying Kind / Knock Knock Knockin' / She Knows What It's All...
POLECATS - Are Go! CD
Due to huge public demand here`s for the first time on CD the legendary Polecats album "Polecats Are Go?" This is the first time these proper Mercury recordings have been issued, and also included are a number of bonus tracks, which go...
POPEYE`S DIK-A Fix From The Fez CD
U.K. singer John McVicker with his first longplaying album! Steve Whitehouse on slap bass, Alan Wilson (Sharks) and Steve Farcue (Frenzy) on guitars and others! Recorded at Alan Wilson`s Western Star studio, you can expect a solid...
PITNEY, GENE-Hits And Misses CD
26 Tracks: The Man Who Shot Liberty Valance / Twenty-Four Hours From Tulsa / Town Without Pity / Hell Mary Lou / Today`s Teardrops / Sure Fire Bet…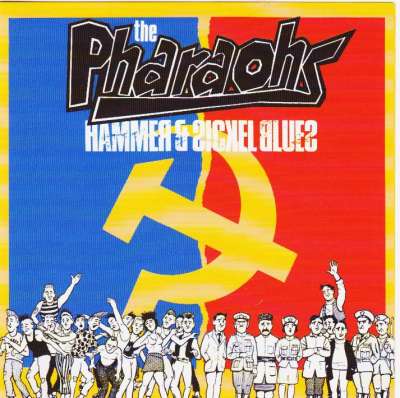 PHARAOHS - Hammer And Sickel Blues CD
Classic U.K. Psychobilly/Neo-Rockabilly from the Pharaohs! The original vinyl album of their second album is sold out long ago, so here`s a CD-release! Tracklisting: Listen Pretty Baby / Y`Jus Don`t Know / Crazy Crazy Happenings / You`re...

PRISONAIRES-Just Walkin` In The Rain CD
The complete work of the Sun vocal group!Tracklisting: Just Walkin' In The Rain/Baby Please ~ Dreaming Of You ~ That Chick's Too Young To Fry ~ Just Walkin' In The Rain ~ Baby Please ~ Softly And Tenderly ~ My God Is Real ~ A Prisoner's...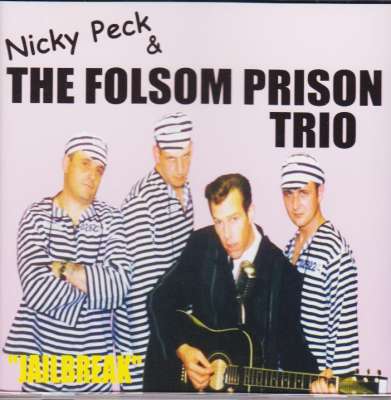 PECK, NICKY AND THE FOLSOM PRISON TRIO -...
Nick Peck, member of the Rattlers and the Preachers, formed this Johnny-Cash-styled Rockabilly band!Tracks: Folsom Prison Blues / It Doesn't Matter Anymore / Baby's Gone / Beggin' Time / Cry Cry Cry / Treat Me Right / Hey Jim / You Can't...