Für die Filterung wurden keine Ergebnisse gefunden!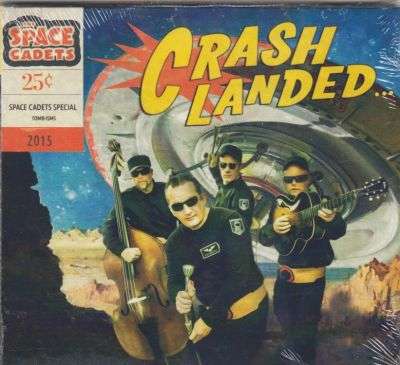 SPACE CADETS - Crash Landed 10"LP
SPACE CADETS - Crash Landed 10"LP Space Cadet Psychos / Gonna Commit Murder / Flying Thru' Outer Space / Taxi Driver / I'm Going To The Moon / Be Boppin' Baby / You Don't Care How I Feel / Brand New Start / Gonna' Ball Ball Rock Tonight...
SPUNYBOYS - Rockabilly Legacy 7" ltd.
Explosive Rockabilly from Lille / France! ltd. 7" with two tracks: Rockabilly Legacy / Trouble In Town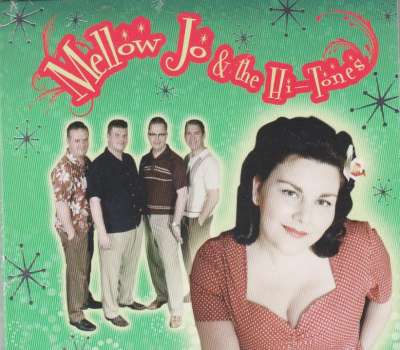 MELLOW JO AND THE HI-TONES - Same CD
For years we love and play 40's and 50's music.We don't mind if it's Swing, Country, Hillbilly or Rockabilly, we just love to play it all! The only things we care about are the beat, the feel and the power of the song. Tracks: Comes...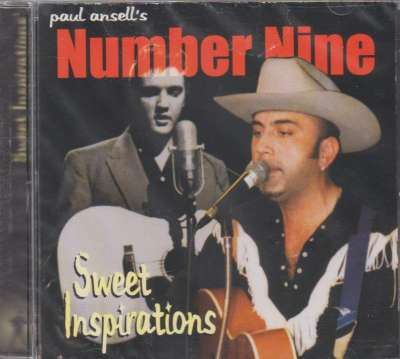 NUMBER NINE - Sweet Inspirations CD
Tracks: 1 Lonesome Life For Me 2 Don't Forbid Me 3 Always Late 4 Don't Let The Stars Get In Your Eyes 5 Only You 6 All Alone And Lonely 7 Oakie Boogie 8 With The Crowd (But Also Alone) 9 I Almost Lost My Mind 10 Tiger Man 11 Happy...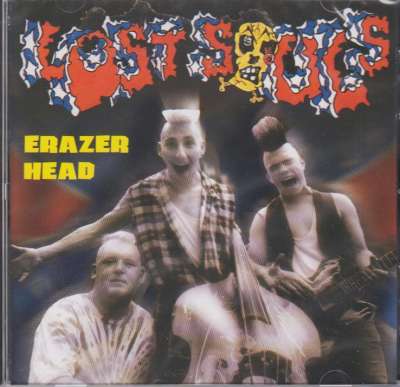 LOST SOULS - Erazer Head CD
Second album from this fine Psychobilly trio! Fast songs with good slapbass and great singing by Mark Broome!13 tracks in total! True Love / Dead Or Alive / get Me To The World On Time / Hell Train / Spiral Dreams / Angel Of Death /...
LAURIES, THE-Band Of Brothers CD
16 great tracks of real authentic Swing-Vocal harmony from THE LAURIES! Lulu / Starlove / I'll Keep On Waiting / For Your Love / Anyway / Heart And Soul / This Boy / I'll Make You Understand / The Party Starts At 9 / I'm In Love / Maybe...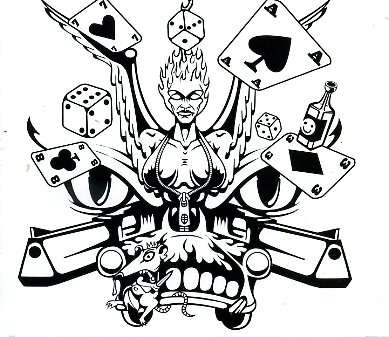 BODYBAGS - Same CD
Dutch Psychobilly! Tired of spinning the bottle / Born to be a fuck / Cooper blues / Wicked lady / Highschool / One thing at a time / Dirty rat / On to forget / Rifkin / Paranoid / Dr. pepper digipak edition
RENO BROTHERS-90 Miles To Reno CD
Fine album from this dutch band, playing Rockabilly & Country! Tracklisting: Let The Devil Come Out / Rollin' Roadhouse / Johnny Law / 90 Miles / Travellin' On / Still In Love With You / Mike It Alright / Rollin' Ramblin' Man / I Don't...
HARMAN, MARK & THE RATTLESNAKES - Moscow Gig CD
Restless guitar hero wizzard Mark Harman playing a stormy set with Russias finest Neo-Rockabilly band, The Rattlesnakes! A powerful set of 15 tracks! Incl. It's A Scam / Ghost Town / Tainted Love / Ice Cold / Why Don't You Just Rock /...
HOUNDED PRISONERS - Sell Your Soul for...
Hard Mix of Rockabilly, Blues and Psycho from Austria. TRACKLIST:It´s not a good day to die/River of death/He pretty, where you're go/Demon dancing queen/When you're crying/Sex dream lady/Sunday depression/Psycho maniac/King of the...