Für die Filterung wurden keine Ergebnisse gefunden!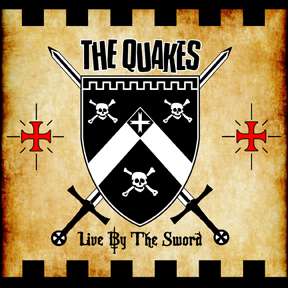 QUAKES - Live By The Sword CD
Great 2014 EP from the premier U.S. Psychobilly trio, THE QUAKES! Tracks. 1.Silent Type 2.On The Rocks 3.Under The Radar 4.See You Again 5.Fuck You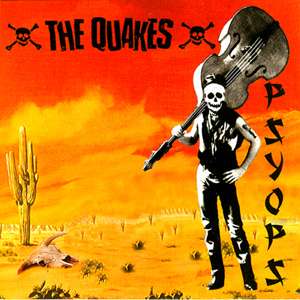 QUAKES - Psyops CD
Great album from 2005! Comes as a digipak with an 8 page pull out booklet complete with lyrics.This album has been described as psychobilly mixed with 80's new wave.Contains popular tracks" I Miss You" "USA Psychos" "Beer & cigarettes"...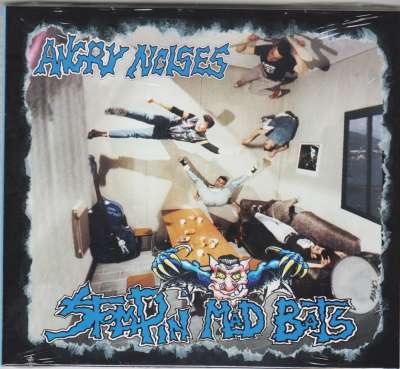 STOMPIN' MAD BATS - Angry Noises CD
Long overdue release of this cool Psychobilly release! STOMPIN MAD BATS recorded this in 1993, but it was never released! Now, 25 years later, the album ANGRY NOISES is available! 1 The Mad Planet Of The Bats 2 Skull Party 3 A Faster Way...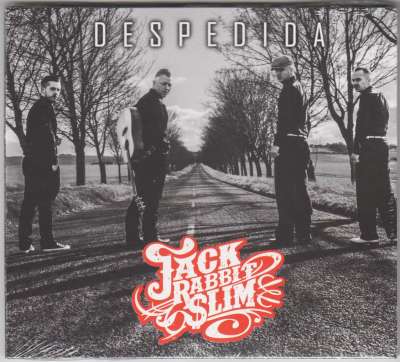 JACK RABBIT SLIM - Despedida CD
The very last album of the fantastic JACK RABBIT SLIM! 1. Time To Bop 2. The Mirror 3. Train Wreck 4. Let Yourself Go 5. The Devil Whispers In My Ear 6. Rabbit Blood 7. Romany Rose 8. Got A Lotta Rockin' To Do 9. The Creep 10. Tight But...
KREWMEN - Plague Of The Dead CD
Long time out of print, here's PLAGUE OF THE DEAD back again! 1. Plague Of The Dead 2. Steppin' Stone 3. Scream Of The Banshees 4. Jeannie, Jeannie 5. What's Wrong 6. I Can't Stop 7. Take A Little More 8. My Clock 9. Legend Of The Piper...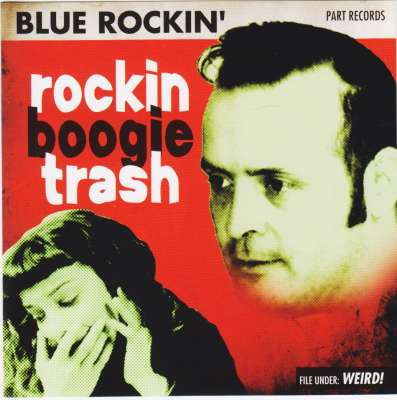 BLUE ROCKIN' - Rockin Boogie Trash CD
Raw Desperate Rock'n'Roll with Blues and Trash. Tracklisting: Ain't No Coming Back / She-Devil In Blue / Never Felt This Way / Bertha Lou / Hypnotic / Little Jane / Sometimes / Secret Agent Man / Annabelle / Till The Morning Light / Long...
BLUE ROCKIN' - Raw...Not Cooked! CD
Do you like nude Rock'n'Roll Parties ? Does a Crazy orgy mean much more to you than an evening in some fancy restaurant ? Are you horny enough, gettin wet when you listen to that bad and mean rhythm ? Blue Rockin is desperate, mean and...
BLUE ROCKIN ' - Skull And Crossbones CD
3rd album from this german trio who play an amazing mixture of trashy Rock'n'Roll with a squirt of Oldschool Psychobilly! Skull And Crossbones / Dark Denim / Burnout Stomp / Sweatin' Blood / Devil Inside / I Know She's Gone / Boppin' And...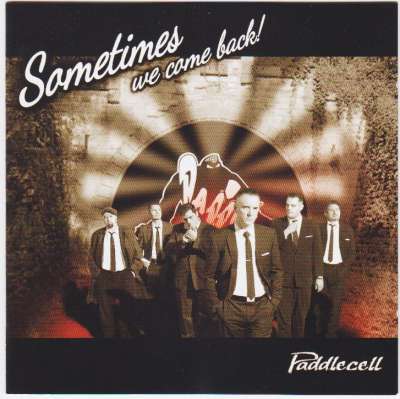 PADDLECELL - Sometimes We Come Back! CD
New 2017 album from german Ska-Horror-Psycho band PADDLECELL! Sometimes We Come Back / Crackbrain / Padded Cell / Ghost Girl / Flatman / Wanker / Wet Babes / Beachtime / Cool Babe / Badtimes / The Shark / Shaking Hands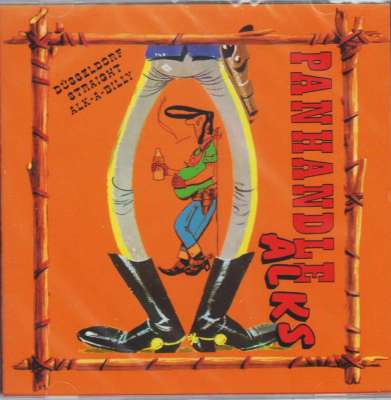 PANHANDLE ALKS - Düsseldorf Straight...
Two albums on one CD! 1 Fuffi Bob 2:06 2 Hot Rod Käfer 3:08 3 Komm Zurück 2:25 4 Alk-A-Billy Probe 3:23 5 Superbrumme 2:31 6 Connie II (Low Rider) 3:12 7 Einsam 3:36 8 Rock-A-Billy Wird Nie Sterben 2:46 Alk-A-Billy Trail 9 Heut' Nacht...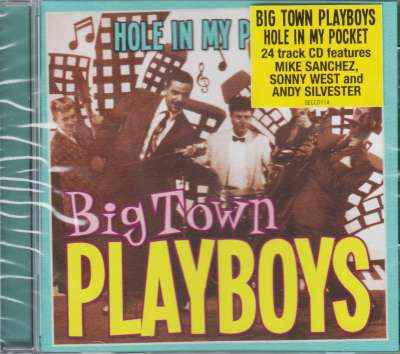 BIG TOWN PLAYBOYS - Hole In My Pocket CD
Re-release of the first BIG TOWN PLAYBOYS album back in 1985, PLAYBOY BOOGIE + the album 6 PACK from 1998! 1Hurry Baby2:16 2Chicken Shack Boogie2:31 3Happy Pay Day3:04 4Walkin'2:33 5She Walks Right In2:51 6What More Do You Want Me To...
CARAVANS - Treasures And Trash CD
Unreleased tracks and versions! Released in 2003! 1 Flying Saucer R'n'R 2 Race With The Devil 3 Rip It Up 4 Velvett Claw 5 East On 66 6 Hobo Babe 7 No Excuses 8 Allergic Kiss 9 Break Out 10 Pay Back Day 11 What Would I Give 12 Eyes Of...