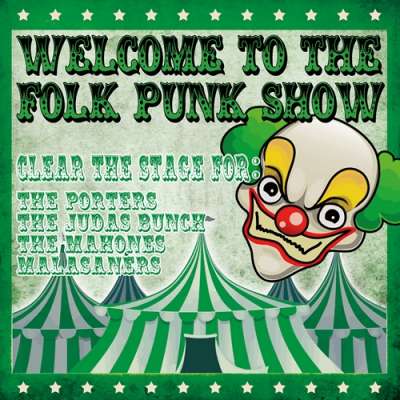 V.A. - Welcome To The Folk Punk Show LP
ltd. edition vinyl! 3 tracks from each bands on col. vinyl: PORTERS / JUDAS BUNCH / MAHONES / MALASANERS !! THE PORTERS aus Deutschland sind wohl Deutschlands bekannteste Folk Punk Band und liefern hier 3 brandneue Kracher an, die extra...

BASTARDS ON PARADE - Empty BottlesAnd Broken...
Folk Punk for fans of Dropkick Murphys, Mahones and Pipes & Pints! 01 – Weight Of The World 02 – Outcasts 03 – Drunken Haze 04 – Rise Up 05 – Bootleggers 06 – Shallow Waters 07 – The Whale Island 08 – Fighting For Gold 09 – Stinky Ship...
V.A. - Don't Mess With The Girls LP ltd.
Punkabilly / Horrorbilly LP Sampler with female fronted bands! Silver Shine, Night Nurse, Hellfreaks, Miss Behave And The Caretakers
BOOZE BROTHERS - Bad Medicine LP ltd.
German Punkabilly with drunken lyrics & Piano!! Great stuff and asskicking!! 13 tracks in true tradition of the KINGS OF NUTHIN'!! Ltd. edition vinyl of 500 copies!
SILVER SHINE - In the Middle Of Nowhere CD
7th album from the ass-kicking SILVER SHINE trio! 1 In the middle of nowhere Start 2 If I was to start it all again Start 3 Never again Start 4 Faded newspapers Start 5 Jolene Start 6 Open your eyes Start 7 I am sorry, I was wrong Start...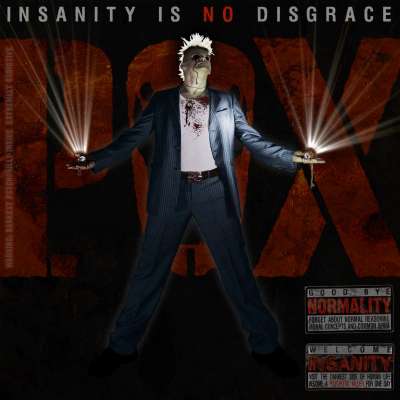 P.O.X. - Insanity Is No Disgrace CD
Finally, a new album from the german Psychobilly Orchestra X! Track listing: Intro / Psycho For A Lifetime / Insanity Is No Disgrace / I Don't Like Me / Out Of The Cell Part 1 / Fade To Gray / You Don't Mean Anything To me / Out Of The...
JAMIE CLARKE'S PERFECT - Beatboys CD
ex-Pogues guitar player! Irish Folk'A'Billie Rock!! 1. Supersonic Gin And Tonic 3:07 2. Beatboys 2:16 3. What We Got 2:59 4. Jackson Town 4:02 5. The Sun And The Moon 2:26 6. Bkv 2:44 7. Thru Sid Vicious Eyes 2:38 8. One Thing 4:06 9....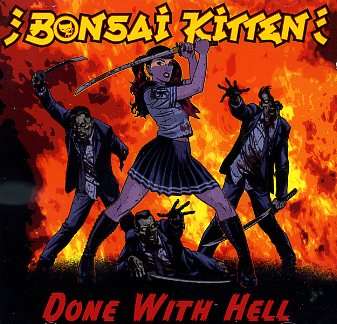 BONSAI KITTEN - Done With Hell CD
Fantastic female fronted Kill-Billy from Berlin with Tiger Lilly Marleen on vocals + guest vocals from Koefte DeVille! Tracks: Strawberry Dress / Don't Mess With Me / Done With Hell / We Want More / Please, Mister Jailer / The Cock Is...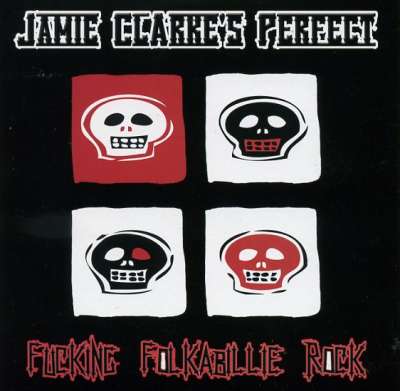 JAMIE CLARKE'S PERFECT - Fucking Folkabillie..MCD
JAMIE CLARKE'S PERFECT – Fucking Folkabillie Rock Maxi CD The Band from the POGUES Guitar player Jamie Clarke! 5 Tracks Folk-A-Billy!! GREAT STUFF!
BLACKWOOD, SARAH - Wasting Time CD
2nd solo album from the lovely CREEPSHOW singer! Country, Americana, Folk and Rockabilly + some 60-ties Pop!!! Tracks: 1. Wasting time 2. Coming home 3. Turning 4. Way round 5. I'll keep on waiting 6. Long road 7. Sunshine serenade 8....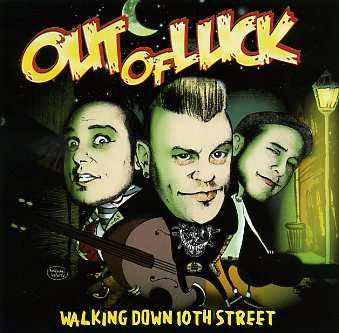 OUT OF LUCK-Walking Down 10th Street CD
2nd album from this cool german Psychobilly trio! Bad Thoughts / Frustrated / Cruisin' / Psycho's Mind / Walking Down The 10th Street / Love Is An Expensive Affair / Trouble / Rainy Day / Tonight At The Cocktail Bar/ Are U An Angel Or...

JOHNNY ROCKET-Pain Is Her Game LP
Germanys Shooting Stars in the Punk'n'Roll Scene with their Debut Album. Fat Rock'n'Roll Bombs somewhere between THE BONES and DEMENTED ARE GO. Punk'n'Roll with Slap Bass!!! Tracklisting: Make Way Hate Me The Way I Like It Losing...