Für die Filterung wurden keine Ergebnisse gefunden!
METEORS - Teenagers From Outer Space CD
METEORS - Teenagers From Outer Space CD Classic CD compilation with just great stuff! Voodoo Rhythm Maniac Rockers From Hell My Daddy Is A Vampire You Can't Keep A Good Man Down Graveyard Stomp Radioactive Kid Leave Me Alone Dog Eat...
CRAMPS - Big Beat From Badsville LP ltd.
1 Cramp Stomp 3:25 2 God Monster 4:06 3 It Thing Hard-On 2:48 4 Like A Bad Girl Should 3:05 5 Sheena's In A Goth Gang 2:44 6 Queen Of Pain 3:50 7 Monkey With Your Tail 3:37 8 Devil Behind That Bush 3:33 9 Super Goo 2:27 10 Hypno Sex Ray...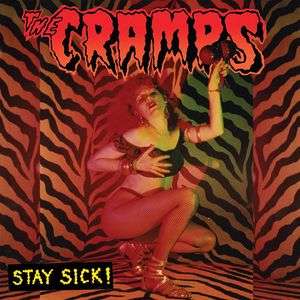 CRAMPS - Stay Sick LP ltd.
A1 Bop Pills 2:26 A2 God Damn Rock 'N' Roll 2:38 A3 Bikini Girls With Machine Guns 3:18 A4 All Women Are Bad 3:08 A5 The Creature From The Black Leather Lagoon 3:10 A6 Shortnin' Bread 2:45 B1 Daisys Up Your Butterfly 2:38 B2 Everything...
HOWLIN WILF AND THE VEE-JAYS - Cry Wilf! CD
Originally released in 1986! 01. "Got a thing for you" 02. "Same old nuthin'" 03. "Ya ya" 04. "I got my eyes on you" 05. "Hello stranger" 06. "Get it over baby" 07. "Wilf's wobble" 08. "Boom boom (out go the lights)" 09. "Summertime" 10....
NIPS N NIPPLE ERECTORS - Bops, Babes, Booze &...
1 King of the bop 2 Nervous wreck 3 So Pissed Off 4 Stavordale Rd, N5 5 Venus in bother boots 6 Fuss & bother 7 All the time in the world 8 Private eye 9 Gabrielle 10 Vengeance The inimitable Shane McGowan's debut recordings made for...
CRAMPS - A Date With Elvis LP ltd.
CRAMPS - A Date With Elvis LP 1 How Far Can Too Far Go? 2 The Hot Pearl Snatch 3 People Ain't No Good 4 What's Inside a Girl? 5 Can Your Pussy Do the Dog? 6 Kizmiaz 7 Cornfed Dames 8 Chicken 9 (Hot Pool of) Womanneed 10 Aloha From Hell...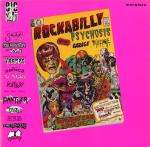 V.A. - Rockabilly Psychosis LP
SIDE01 01 LOVE ME The Phantom 02 SURFIN' BIRD The Trashmen 03 PSYCHO The Sonics 04 THE CRUSHER The Novas 05 PARALYZED The Legendary Stardust Cowboy 06 SHE SAID Hasil Adkins 07 MY DADDY IS A VAMPIRE The Meteors SIDE02 01 RED HEADED WOMAN...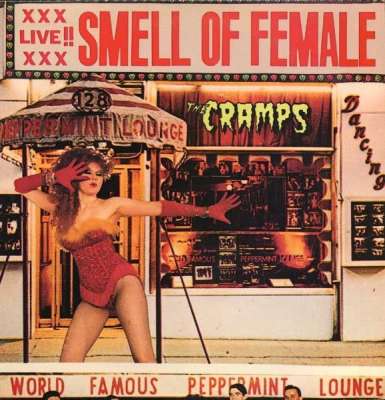 CRAMPS - Smell Of Female LP
1983 release of the world`s greatest Rock`n`Roll band, The Cramps! A1 Thee Most Exalted Potentate Of Love A2 You Got Good Taste A3 Call Of The Wighat A4 Faster Pussycat A5 I Ain't Nuthin' But A Gorehound B1 Psychotic Reaction B2...

TALL BOYS - Funtime CD
Collection of material around Nigel Lewis´ Tall Boys! A must have! TRACKLIST:Feel It / Star / The Baron / Wednesday Addams' Boyfriend / Through A Glass / Beast On The Moore / Ride This Torpedo / Dawn Of The Flies / Final Kick / The...

VANIAN, DAVID & THE PHANTOM CHORDS-Same CD
David Vanian of the U.K. Punkband The Damned with a fantastic Voodoo/Rock`n`Roll album! Tracklisting: 1. Voodoo Doll 2. Screamin' Kid 3. Big Town 4. The House Is Haunted 5. You And I 6. Whiskey And Me 7. Fever In My Blood 8. Frenzy 9....
STING-RAYS - From The Kitchen Sink CD
The Sting-Rays were just one of a growing number of groups including the Milkshakes, the Meteors, Pogues, Cannibals, Prisoners, Barracudas, Guanabatz, Motor Boys Motor etc who could be seen playing no-nonsense high energy rock'n'roll...