Für die Filterung wurden keine Ergebnisse gefunden!
JOHN LEWIS - 33 years Double LP
33 years ago I stepped on to a small stage in Barry, plugged my Stratocaster in to a very dodgy amp to play my 1st rocking gig. 33 years later I'm still on the road. In that time I've stepped on to stages all over the world to play my...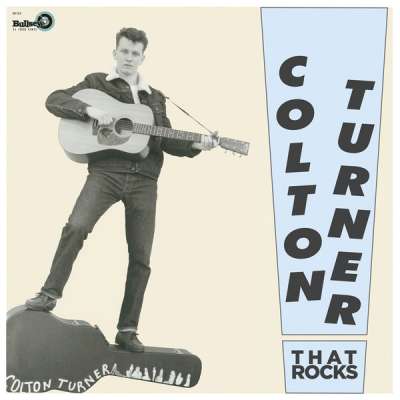 COLTON TURNER - That Rocks! LP
COLTON TURNER - That Rocks LP Rockabilly from Austin, Texas! 1 I Can't Help Myself 2 Norma Jean 3 Two Shades 4 Midnitght Hour 5 All You've Got To Do 6 Forever I'll Roam 7 That Rocks! 8 I've Been Searching 9 I'd Like To Know 10 Isle Of...
WISE GUYZ - Killer Couple 7"
This is a very special released from the kings of 21th century Rockabilly! Check it out! It's all we have to say! He Side – Rude Bad Boy She Side– Hi-Class Mama
REAL GONE TONES - Watch Out! 7"EP
REAL GONE TONES - Watch Out! 7"EP Tracks: Watch Out! / Easy Lover / Move Baby Move / I'm Gonna Love You
REAL GONE TONES - Backseat Bingo LP
The Real Gone Tones hail from Warsaw, Poland and play a mix of rockabilly, rhythm'n'blues, swing and country since 2011. Rockin' and kickin' it, making you bop and shout! The band performs their own material as well as covers of old,...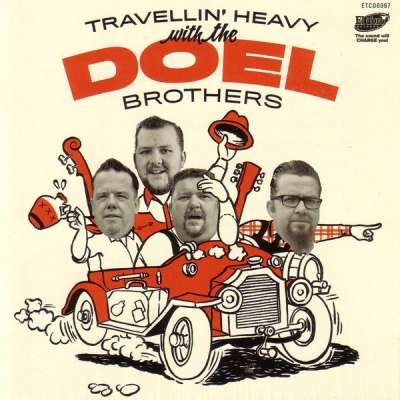 DOEL BROTHERS - Travellin' With...LP + CD
"We are a four piece hillbilly,western swing,50s style country band.We are three brothers consisting of David on guitar, Gordon on rythmn guitar,Tom on drums and our good friend Steve Whitworth on upright bass. Our influences are Hank...
DOEL BROTHERS - Empty Pot Blues 7"EP + CD
The Doel Brothers - Empty Pot Blues 7"EP + CD! Rockabilly, Honky Tonk from the U.K. ltd. to 500 copies! Side A: Rockin on a hardwood floor Futile blues Side B: Beast or man Empty pot blues CD Rockin on a hardwood floor Empty pot blues...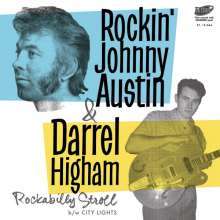 ROCKIN' JOHNNY AUSTIN & DARREL HIGHAM 7"
Rockin' Johnny Austin And Darrel Higham Side A - Rockabilly Stroll Side B - City Lights Amazing unreleased recordings from 1995 organised and financed by Nick Hoadley. The session men where Nick Hoadley on stand up bass, Kevin Clarke on...
TERRY O'CONNEL & HIS PILOTS - If You Give Me...
Side A 1. Hot Rod Mama 2. If You Give Me One More Try 3. Let My Sorrow Roam Free Side B 1. Let's Cut To The Chase 2. Rag Top 3. Your Hips Terry O'Connel and His Pilots play rockabilly music with touches of Swing, Rhythm 'n' Blues and...

LUCKY MARCELL & THE RAMBLIN 3-Speed King CD
Amazing album from this 50's style Rockabilly band! Please Stop Cryin' / Three Or Four Nights / How About Me, Pretty Baby / Too Much / Crazy L'il Mama / Rock And Roll Rhythm / My Love Is Not For You / Pink Cadillac / Doctor For Honky...
MR. WHIZ - I Wanna Go LP
At last! The vinyl edition of this great Hillbilly Swing album!! Packaged in a deluxe foldout sleeve with one of the nicest designs ever on El Toro catalogue! Features 17 tracks, 6 more than the CD version!!! Track listing: SIDE A I...

CC JEROME'S JETSETTERS - Introducing...CD
On Jerome's new album, Introducing, he delivers an impressive assortment of rockabilly, blues, straight-out rock and Americana backed up not only by rhythm section aces Deon Buck on bass and Coen Moleschot on drums but also by top class...