Für die Filterung wurden keine Ergebnisse gefunden!
RELAX TRIO - No Grudges 7"EP ltd.
Finnish Rock'n'Roll band, THE RELAX TRIO, with their first (and ltd.) vinyl EP!! Tracks: Blackguard Johnny / Please Just Leave Suzie / Don't You F**k With Me / Miles Away
MILLION DOLLAR TONES - Crazy CD
Jump-Rhythm-Blues-Rock`n`Roll from Finland! 1. Crazy! 2. Jerry Jerry 3. Oh Why 4. That`s What`s All About 5. King King 6. Million Dollar Tune 7. One Mile 8. Sapphire 9. Jumpin` From Six To Six 10. Gangfight 11. So Good 12. Crazy Nature...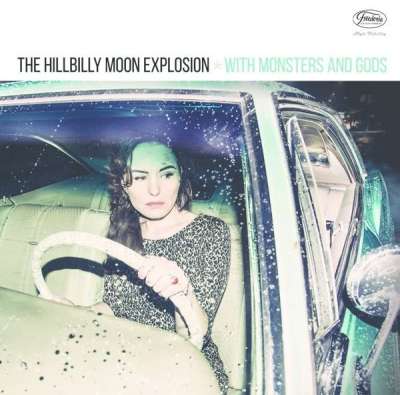 HILLBILLY MOON EXPLOSION - With Monsters And...
New 2016 album! Heartbreak Boogie You Miss Somthin'You Never Had Jackson Depression Midnite Blues (Radio Edit) With Monsters and Gods Call Me Black Ghost Desperation Temptation Love You Better Down On Your Knees In Space Rose Outside
FLAT BROKE TRIO - Smokehouse Special CD
01. Meet Her In Brooklyn 02. Bull By The Horns 03. Green Eyed Monster 04. Heartburn & Heartache 05. It's My Lazy Day 06. Pick Me Up On Your Way Down 07. Chinese Firedrill 08. Gotta Get Drunk 09. North To Alaska 10. Tell Me Now 11. It's...
VULTURE CLUB - Road Kill Cafe CD
from myspace: Some have said we sound like Tarantino film... some have said we sound something like the Doors meets Danzig and starts to punkrock... and no doubt some have said we sound like shit. It´s an opinion... it´s all in your...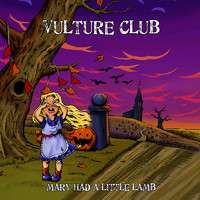 VULTURE CLUB - Mary Had A Little Lamb CD
2012 album from this amazing Psychobilly act from Finland! 01. Wreckingdom Come 02. All That You Fear 03. Vampires Lullaby 04. Sick In The Sun 05. Superdoom 06. In The Name Of The Lord 07. Get On Armageddon 08. Fire Fire Fire 09. Sweet...
BELMONT PLAYBOYS - Complicated Life CD
01. Bad Man 02. Complicated Life 03. Growin` Up Gearhead 04. Hey Senorita 05. Vincent Black Shadow 06. Monkey Business 07. The Hammer 08. Rockin` Is My Business 09. Crazy Arms 10. Northbound Train 11. You Got A Lot Of Nerve 12. Mama...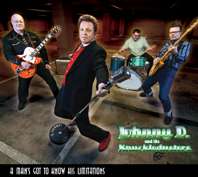 JOHNNY D. & THE KNUCKLEDUSTERS-A Man's Got To...
Johnny D. And The Knuckledusters: A Man`s Got To Know His Limitations - CD 01. Hit Man (3 m 2 s) 02. Rhythm On The Left Foot (2 m 26 s) 03. Stay On The Line (2 m 26 s) 04. Everyday Is A Holly Day (2 m 46 s) 05. Scary Mary (4 m 4 s) 06....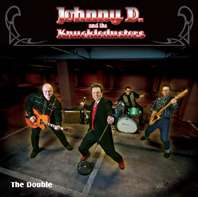 JOHNNY D. & THE KNUCKLEDUSTERS-Same 2 x 12"LP
Full armed Revival Rock'n Roll with a magic touch of rockabilly and poisonous country. Double LP set in gatefold sleeve! Ltd. edition of 487 copies! SIDE 1A: 01. WE´RE GOING TO THE PARTY 02. GOING BACK 03. ANOTHER GIRL 04. ME AND MR...

RED HOT-Big Black Machine CD
Un-released album from the finnish REBEL label from 1982! 01. Guitar Kept A Playing 02. Alabama Mama 03. Magnetized 04. You`ll Never Give Me My Heart Back 05. Sure Thing Baby 06. Gonna Be Gone 07. Whole Lotta Rhythm 08. Lovin` The Blues...
JOHNNY NIGHTMARE / VULTURE CLUB - At Club...
Split EP with JOHNNY NIGHTMARE (ex-Godless Wicked Creeps) and the powerful VULTURE CLUB from Finland! JOHNNY NIGHTMARE: Vultures Above - Hell Below / Desert Craze / Dagger Love VULTURE CLUB: Firefirefire / Love Is A Nightmare, Johnny /...

ROCKIN' PARADOX-Fix Up The Drinks...CD
Rock'n'Roll trio from Finland with their 3rd album! Tracklisting: Showtime 1am / The Humbler / Fix Up The Drinks / Flight 2103 / Lost John Boogie / Follow The Highway Home / Twistin' Paradox / Catch 22 / Every Damn Day / Whata Hell? /...