Für die Filterung wurden keine Ergebnisse gefunden!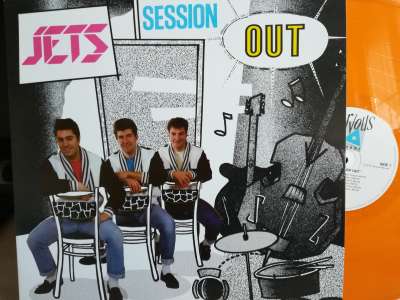 JETS - Session Out LP
JETS - Session Out LP orange vinyl! A1 Jitterbuggin' Baby A2 Dan O'Dell A3 Drunk Again A4 Charlene A5 Moonshine A6 Bye Bye Baby B1 Open Up Your Heart B2 Forget The Love B3 Did Anyone Tell You B4 Millionaire Hobo B5 Cry The Blues B6...
TORMENT - Hypnosis CD
The 4th and last Album before Simon Brand died! CD... + BonusTracks TRACKLIST: Worse & Worse / Hypnosis / Who Do You Love / You Know Don't You? / Washed Out / Wait For The Call / I Can't Stand The Rain / Psyclone Joe / Don't Despair /...

WEST, SONNY-Relentless CD
British Desperate/Neo-Rockabilly.TRACKLIST:1.Come on everybody 2.Come on, let's go 3.Guitar attack 4.Relentless 5.Think it over baby 6.Almost grown 7.Jasmine 8.Icehouse 9.Take and give 10.Wyle E. Coyote 11.Blue fire 12.I'm a man 13.So...

V.A.-Is It Cool CD
TRACKLIST:Linda Who? - Scott Crothers/Blitz - Three Blue Teardrops/Red Hot & Ready - Memphis Mafia/Rockabilly Baby - Erik & The Dragtones/Tear It Up - High Noon/Pushrod - Jeff PotterBad Cat - The Scoffed/Hillbilly Hell - Wreckin'...

MC ELROY & THE PRAIRIE BOYS-Slimline Daddy CD
Bill McElroy is 'retro-country' 1.Oklahoma blues 2.Crazy arms 3.Rocking til the day I die 4.The cold light of day 5.This time I play to win 6.She sure can rock me 7.Flying high 8.Heading back up to the hills 9.Slimline daddy 10.You loved...

KING MEMPHIS-The Astonishing King Memphis CD
brilliant US Rockabilly in a variety of styles. TRACKLIST:Crazy Alien Chick / Little Joe From Chicago / C'Mon Pretty Baby / Lone Star / Mister Clean / Let It Go / She Hit Me With A Whip / '62 Ragtop / Gonna Have A Ball / Baby Baby / You...

VERNON AND THE GI´S - GI Bop CD
Vernon & The GI's play 1970's teddy boy rock'n'roll. This is cult! TRACKLIST:Ghost train boogie /Rockabilly twist /I can count three stars /Be boppin' baby /Big Al/Jim Dandy/GI Bop /I'm a Teddy Boy /If you want me c'mon over here and get...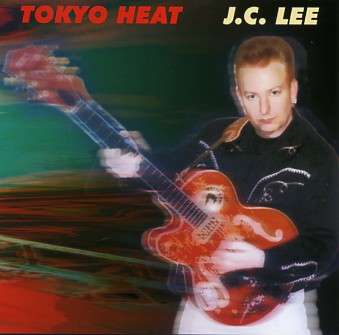 LEE, J. C. - Tokyo Heat CD
Lee Gocher, singer for the Neo-Rockabilly band The Rapids is behind that pseudonym! Fans of the Rapids will dig this fine Rockabilly album! TRACKLISTING: 1.All you gotta do 2.Always and forever 3.Can I be with you tonight 4.Cat fight...