REJECTED - Suicide Hotline LP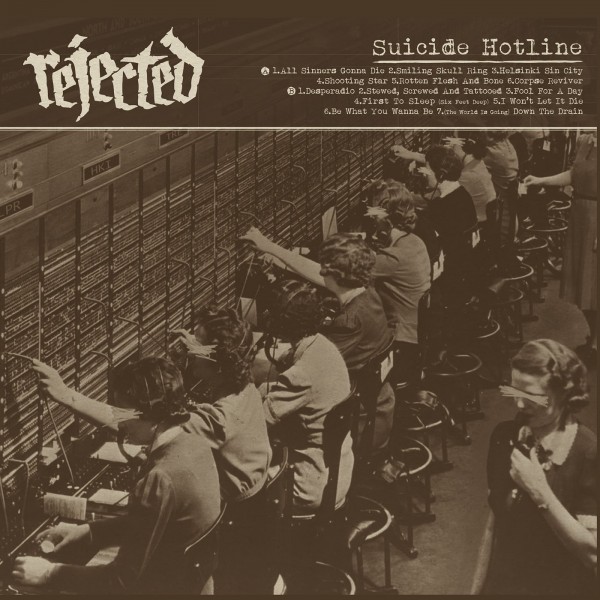 Normal 0 21 false false false DE X-NONE...
mehr
Produktinformationen "REJECTED - Suicide Hotline LP"
SUICIDE HOTLINE is THE PunkRock'n'Roll record for psychos, punx and every other kind of outcast who grew up to the street music of the late 90's. Hailing from the frozen wastes of Sin City Helsinki, Rejected combine catchy choruses with in-your-face attitude. Here are 12 original songs that radiate the same energy and spirit that fans already know from Rejected's riotous live shows. Grab a bottle of bourbon and play it loud on your Desperadio!
Tracklisting:

All Sinners Gonna Die / Smiling Skull Ring / Helsinki Sin City / Shooting Star / Rotten Flesh And Bone / Corpse Reviver / Desperadio / Stewed, Screwed And Tattoed / Fool For A Day / I Won't Let It Die / Be What You Wanna Be / (The World Is Going) Down The Drain /
Weiterführende Links zu "REJECTED - Suicide Hotline LP"