Produkte von PEOPLE LIKE YOU
Für die Filterung wurden keine Ergebnisse gefunden!
FRENZY - In The Blood CD
1 Time Machine 2 Hero 3 Twice The Struggle (Half The Gain) 4 Johnny Rocket 5 In The Blood 6 Go Away 7 Forever Ticking Clock 8 Stop The World (I Wanna Get Off) 9 Adrenaline 10 Dark Winter
BONES-Bigger Than Jesus CD
Punk`n`Roll from Sweden! 13 tracks: Chrome, Smoke And Thunderroads / Hey Baby / Denial / Something`s Wrong / Hate / Casino Knockout / Memphis `77 / Screwed, Blued And Tattoed / Going Nowhere / Flashback / Zero To Ten / Graveyard Gloria...
BROILERS -Wie weit wir gehen MCD ltd.
Tracklisting: 1. Wie weit wir gehen 2. Alles kommt zurück 3. Am Ende wird alles gut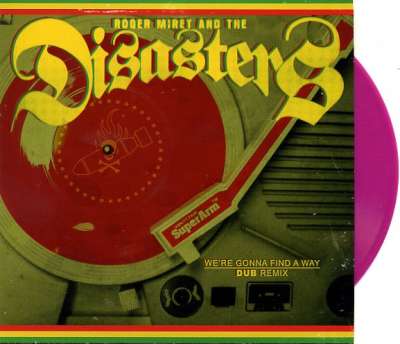 ROGER MIRET AND THE DISASTERS-We're Gonna Find...
Ltd. 7" EP: We're Gonna Find A Way (DUB remix) / Outta Here / Memories

FENECH, P. PAUL - International Super Bastard LP
P. Paul Fenech is back on track... THE METEORS front man and psychobilly legend P. PAUL FENECH'S 8th solo outing!! The infamous, THE METEORS founder always finds time besides the group activities to unleash this hot-cracking solo album...

GRIT, THE-Straight Out Of The Alley CD
THE GRIT are ready to unleash "Straight out the Alley," their eagerly awaited new studio album via the world's most infamous record label 'People Like You Records.' For the last 2 years the band have relentlessly toured their previous...

BONES-Screwed, Blued And Tattoed CD
TRACKLIST: 1. Intro 2. Dead End Cruisin' 3. Slick 4. Home Sweet Hell 5. Hotrod Teen 6. Cheap To Keep 7. Little Surfin' Demonbabe 8. Pumpin' Gas 9. I Met Elvis At The Nudybar 10. Born To Butch 11. Me, Mike & John Wayne 12. Less Than Zero...

DEADLINE-We're Taking Over CD
5th album from this wellknown french Streetpunk band! TRACKLISTING: 1. Too Late Tomorrow 2. We Are Not American 3. Smell The Coffee 4. We´re Taking Over Live Tracks: 5. Blood On your Hands 6. Serious 7. Take No Chances 8. This Girl 9....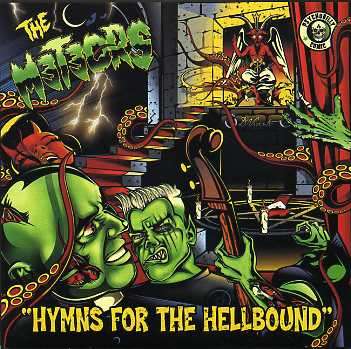 METEORS - Hymns For The Hellbound CD
Tracklisting: 1. Powder pain and misery 2. My slaughtering ways 3. The phantom rider 4. Endless sleep 5. We wanna wreck here 6. The cutter cuts while the widow weeps 7. Queen of the wild wild wind 8. Shadow time 9. Lie down 10. You want...

HEARTBREAK ENGINES-One Hour Hero CD
Our favourite rockers are set to break your heart once more by giving birth to their newest effort "One Hour Hero" on September 17th, 2007. A mature production and premium song writing, a never heard before catchiness alongside with the...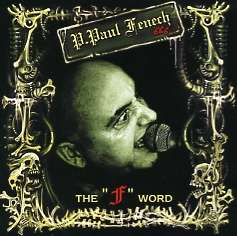 FENECH, P. PAUL - The F Word CD
THE METEORS frontman and Psychobilly legend P Paul Fenech's sixth solo outing!! The infamous, THE METEORS founder finds time away from the group activities to unleash this hot-cracking solo album to show that he really is the master of...