Produkte von PEOPLE LIKE YOU
Für die Filterung wurden keine Ergebnisse gefunden!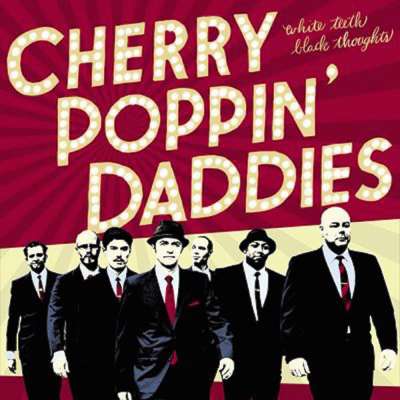 CHERRY POPPIN DADDIES - White Teeth Black...
Cherry Poppin' Daddies, a Eugene, Oregon-based ska-swing band! LP + CD! A1 The Babooch 3:57 A2 I Love American Music 3:47 A3 Whiskey Jack 3:22 A4 Doug The Jitterbug 2:30 A5 White Teeth, Black Thoughts 3:26 B6 Brown Flight Jacket 4:07 B7...
MAD SIN - 25th ANNIVERSARY BOX 4 x LP + 7" ltd.
Mad Sin - 25th ANNIVERSARY BOX - LP BOXSET LIMITED VINYL BOX. 777 Copies Made. 4x 180g, colored vinyl re-prints of classic recordings: - Survival Of The Sickest - Sweet And Innocent… Loud And Dirty - God Save The Sin - Dead Moons Calling...
FRENZY - In The Blood CD
1 Time Machine 2 Hero 3 Twice The Struggle (Half The Gain) 4 Johnny Rocket 5 In The Blood 6 Go Away 7 Forever Ticking Clock 8 Stop The World (I Wanna Get Off) 9 Adrenaline 10 Dark Winter
BONES-Bigger Than Jesus CD
Punk`n`Roll from Sweden! 13 tracks: Chrome, Smoke And Thunderroads / Hey Baby / Denial / Something`s Wrong / Hate / Casino Knockout / Memphis `77 / Screwed, Blued And Tattoed / Going Nowhere / Flashback / Zero To Ten / Graveyard Gloria...
BROILERS -Wie weit wir gehen MCD ltd.
Tracklisting: 1. Wie weit wir gehen 2. Alles kommt zurück 3. Am Ende wird alles gut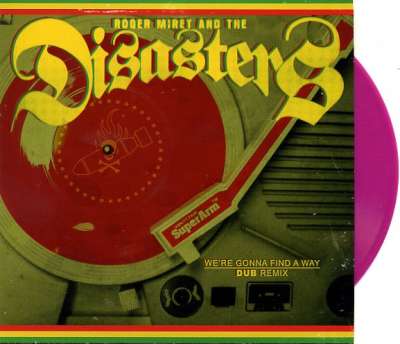 ROGER MIRET AND THE DISASTERS-We're Gonna Find...
Ltd. 7" EP: We're Gonna Find A Way (DUB remix) / Outta Here / Memories
ROGER MIRET & THE DISASTERS-Gotta Get Up Now LP
"Stand Up And Fight" is more than just the opening track from ROGER MIRET AND THE DISASTERS' fourth album, "Gotta Get Up Now". It's a code of ethics set to music. The Disasters represent an honesty rarely seen in music today. A sound...

FENECH, P. PAUL - International Super Bastard LP
P. Paul Fenech is back on track... THE METEORS front man and psychobilly legend P. PAUL FENECH'S 8th solo outing!! The infamous, THE METEORS founder always finds time besides the group activities to unleash this hot-cracking solo album...

GRIT, THE-Straight Out Of The Alley CD
THE GRIT are ready to unleash "Straight out the Alley," their eagerly awaited new studio album via the world's most infamous record label 'People Like You Records.' For the last 2 years the band have relentlessly toured their previous...

BONES-Screwed, Blued And Tattoed CD
TRACKLIST: 1. Intro 2. Dead End Cruisin' 3. Slick 4. Home Sweet Hell 5. Hotrod Teen 6. Cheap To Keep 7. Little Surfin' Demonbabe 8. Pumpin' Gas 9. I Met Elvis At The Nudybar 10. Born To Butch 11. Me, Mike & John Wayne 12. Less Than Zero...

DEADLINE-We're Taking Over CD
5th album from this wellknown french Streetpunk band! TRACKLISTING: 1. Too Late Tomorrow 2. We Are Not American 3. Smell The Coffee 4. We´re Taking Over Live Tracks: 5. Blood On your Hands 6. Serious 7. Take No Chances 8. This Girl 9....