Für die Filterung wurden keine Ergebnisse gefunden!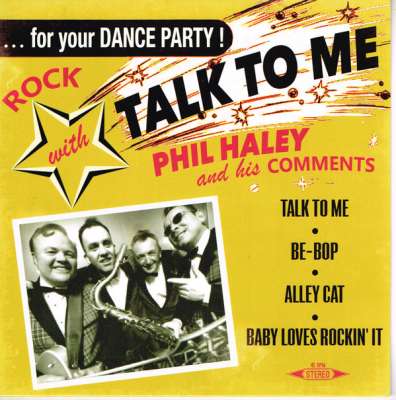 PHIL HALEY - Talk To Me 7"EP
PHIL HALEY AND HIS COMMENTS - Talk To Me 7"EP 50's Rock'n'Roll / Rockabilly from the U.K.! A1 Talk To Me A2 Be-Bop B1 Alley Cat B2 Baby Loves Rockin' It
NEKROMANTIX - Hellbound CD
first album! Psychobilly from Denmark! 13 killer tracks like; Nekromantix / Hellbound / Nightmare / Spiders Attacking Manhattan / Brain Error / Graveyard In Your Memory / Ride Danny Ride / Bloodtide / Hellstreet / Down In The Swamp /...
VELVEDETTES - Same 7"EP
VELVEDETTES - Same 7"EP Fine Rockabilly/Rock'n'Roll! A1 Lou Lou A2 I've Got A Dollar B1 That's The Way I Feel B2 Little Lil
JEKILLS - Same LP
Classic Psychobilly, released in 1989! First and only LP by the amazing JEKILLS from Belgium! Aston Nobody In The Street Marylin Monroe Gladiators The Girl Is Mine You'll Be A Priest Psycho Beat Dr. Jekills Ballade Du Chomeur
SUPERSONICS - Close To You LP
SUPERSONICS - Close To You LP Original Roots Music, Rock 'n Roll, Americana, Blues, Country from the Netherlands! Tracks: Face The Rain Don't Bring Me Down Close To You Stateline Fugitive Devil's Candy Rain Down On You Train Comes In...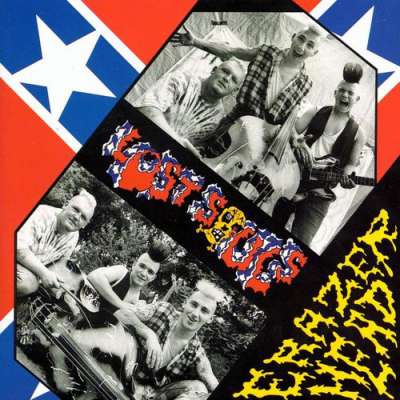 LOST SOULS - Erazerhead LP
2nd album from legendary (YESS!!!!) Psychobilly trio, THE LOST SOULS!! black vinyl! A1 True Love A2 Dead Or Alive A3 (Get Me To The) World On Time A4 Hell Train A5 Spiral Dreams A6 Angel Of Death B1 Lysergic Acid B2 Erazer Head B3...
L'IL SAL & THE WILDTONES - Just Like Wine 7"EP...
Lil' Sal and the Wildtones is a fresh new rockabilly and rock'n'roll band, that is the amalgamation of four musicians who have been on the circuit for a number of years, and have finally come together. Tracks: Just Like Wine / She's Not...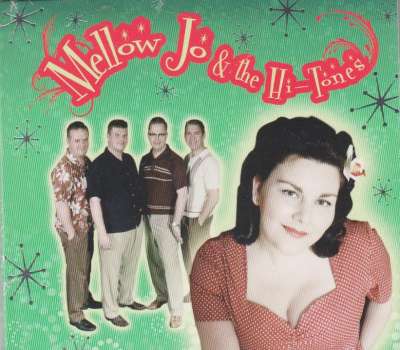 MELLOW JO AND THE HI-TONES - Same CD
For years we love and play 40's and 50's music.We don't mind if it's Swing, Country, Hillbilly or Rockabilly, we just love to play it all! The only things we care about are the beat, the feel and the power of the song. Tracks: Comes...

LAURIES, THE-Band Of Brothers CD
16 great tracks of real authentic Swing-Vocal harmony from THE LAURIES! Lulu / Starlove / I'll Keep On Waiting / For Your Love / Anyway / Heart And Soul / This Boy / I'll Make You Understand / The Party Starts At 9 / I'm In Love / Maybe...

RENO BROTHERS-90 Miles To Reno CD
Fine album from this dutch band, playing Rockabilly & Country! Tracklisting: Let The Devil Come Out / Rollin' Roadhouse / Johnny Law / 90 Miles / Travellin' On / Still In Love With You / Mike It Alright / Rollin' Ramblin' Man / I Don't...

HOUNDED PRISONERS - Sell Your Soul for...
Hard Mix of Rockabilly, Blues and Psycho from Austria. TRACKLIST:It´s not a good day to die/River of death/He pretty, where you're go/Demon dancing queen/When you're crying/Sex dream lady/Sunday depression/Psycho maniac/King of the...