Für die Filterung wurden keine Ergebnisse gefunden!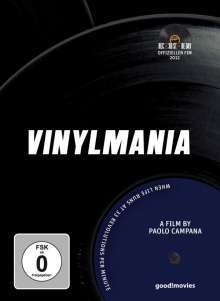 VINYLMANIA DVD
Wenn das Leben in 33 Umdrehungen pro Minute läuft. ,,Fakt ist: Weltweit hat das Interesse an den schwarzen Rillen wieder zugenommen. Der italienische Regisseur, DJ und Plattensammler Paolo Campana hat aus seiner Leidenschaft einen sehr...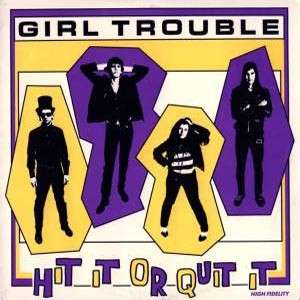 GIRL TROUBLE - Hit It Or Quit It CD
This reissue of GIRL TROUBLE's 1988 debut album, "Hit It Or Quit It" [KLP229], includes eleven original songs, one Northwest classic ("Steppin' Out" by PAUL REVERE & THE RAIDERS), and two bonus tracks exclusive to this release, "White...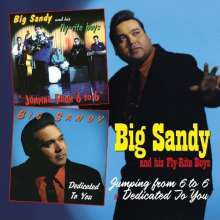 BIG SAND AND HIS FLY-RITE BOYS - Jumping From 6...
two Big Sandy CD's: JUMPING FROM 6 To 6 DEDICATED TO YOU Disk 1 Jumping from 6 to 6 2 Different girl 3 True blue 4 Someone like you 5 When I found you 6 Who, tell me who? 7 Weary blues from waitin' t 8 Hi-Billy music 9 This ain't a good...
THE BANG GIRL GROUP REVUE - Soul Shangri-La LP...
Available on very limited (AAA) analog recording-analog mix-analog master vinyl. Angeline King and Derek See began The Bang Girl Group Revue (hereafter The Bang for short) in 2009, driven by their love of 1960's soul, girl group and beat...
BOMBAT BELUS - Same 7"EP ltd.!
Ass-kicking Psychobilly trio from Poland! 300 copies on red vinyl!! 300g/m cardboard sleeves with white paper sleeves. 1. stary zły 2:52 2. ty i te twoje te typowe 3:13 3. psycho franek 3:47 4. dziadeczek 2:01
HOOKER, STEVE - Smokin' Guitar MCD
New 2013 album from the legendary U.K. Singer / guitar-player! WOLF FARM DEVIL I KNOW MOCKING BIRD GOSPEL GROUND AIN'T DIGGIN' NO POTATOES STEEL SEDAN THE ONLY ONE ROUND HERE WICKED BLUES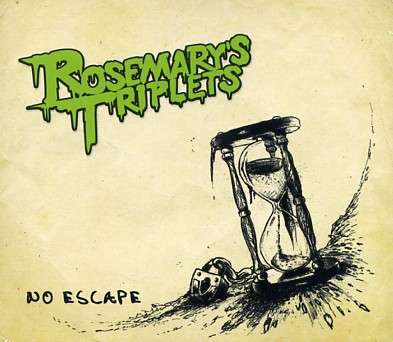 ROSEMARY'S TRIPLETS - No Escape CD
"Rocking Horror Lullabies" from this exciting new Psychobilly/Punkabilly trio named ROSEMARY'S TRIPLETS!! 11 tracks about vindictive Cowboys, Zombie Pirates, headless horsemen, bad dreams and drunken nights! So, watch out for them! They...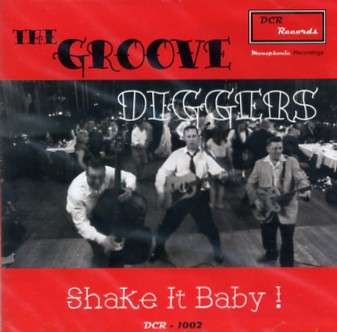 GROOVE DIGGERS - Shake It Baby! CD
Red hot and raw Rockabilly from Scotland! Here's the GROOVE DIGGERS 2nd album! She's Gone / Shake It Baby / Yes I Do / You're Gonna Treat Me Right / Turn Me Down / I Don't Want / Mama Mama Mama / Don't Mess With Me / What Ya Wanna Do? /...
GROOVE DIGGERS - Hear My Plea CD
Red hot and raw Rockabilly from Scotland! Here's the GROOVE DIGGERS 1st album! 1. I'm Gonna Catch You (1:44) 2. Piece Of Jewellrey (2:10) 3. Hard To Loose (2:23) 4. Hear My Plea (2:15) 5. Long Lean Baby (1:40) 6. Cut It Out (1:26) 7....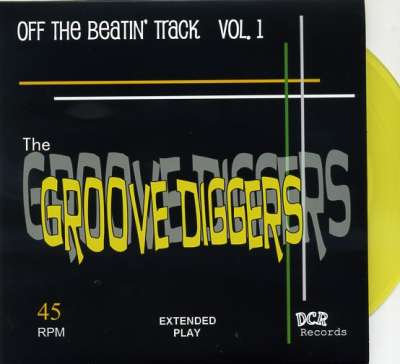 GROOVE DIGGERS - Off The Beatin' Track 7"EP
Red hot and raw Rockabilly from Scotland! Here's the GROOVE DIGGERS 3rd single/EP on yellow vinyl! A SIDE 1.I NEED MONEY 2.MY FEEBLE HEART B.SIDE 1.DO THE RIGHT THING 2.NO SENSE AT ALL
PALADINS - Slippin' In CD
Released 1999! 1 You're The One That Done It 2 Rain Rain 3 Hard Way 4 Slippin' In 5 Baby Don't Move Me 6 Five Minute Love Affair 7 Strong Boy 8 Gone Again 9 Judgment Day 10 Return to Polara 11 Vampira 12 California Boogie 13 Lady Luck
PALADINS - Power Shake 2 x CD
PALADINS - Power Shake 2 x CD Live in Holland 27.06.2004 Disk 1 1 Letter Roll Start 2 Power Shake Start 3 Goin' To The City Start 4 Hot-Rod-Rockin' Start 5 Lookin' For A Girl Start 6 Slippin' In Start 7 Lil' Irene Start 8 Treat Me Wrong...