Für die Filterung wurden keine Ergebnisse gefunden!
RANCID - Trouble Maker LP + 7"
New and amazing 2017 album! LP + 7" + download card! A1 Track Fast A2 Ghost Of A Chance A3 Telegraph Avenue A4 An Intimate Close Up Of A Street Punk Trouble Maker A5 Where I'm Going A6 Buddy A7 Farewell Lola Blue A8 All American...
TIGER ARMY-The Power Of Moonlite CD
2nd album! US-Psychobilly!! Incl.: Prelude: Call Of The Ghost Tigers / Towards Destiny / Incorporeal / Power Of Moonlite / When The Night Comes Down / Grey Dawn Breaking / Cupid`s Victim / / Valley Of Dreams / Annabel Lee / In The...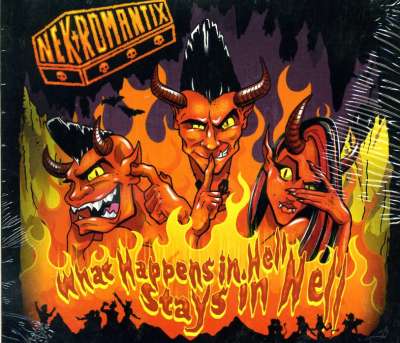 NEKROMANTIX - What Happens In Hell, Stays In...
Revered psychobilly trio Nekromantix have emerged from the depths of isolation to unleash their latest sonic creation, a monstrous slab of demonic rock and roll entitled What Happens In Hell, Stays In Hell. 01 Bats in my Pants 02...

DROPKICK MURPHYS-Do Or Die CD
Tracklisting: 1. Cadence To Arms 2. Do Or Die 3. Get Up 4. Never Alone 5. Caught In A Jar 6. Memories Remain 7. Road Of The Righteous 8. Far Away Coast 9. Fightstarter Karaoke 10. Barroom Hero 11. 3rd Man In 12. Tenant Enemy #1 13....

HORRORPOPS-Kiss Kiss Kill Kill CD
3rd album from the danish trio, based in the U.S.A. 12 tales about love and murder. Tracks: 01 Thelma & Louise 02 Missfit 03 Boot To Boot 04 Heading For The Disco 05 Kiss Kiss Kill Kill 06 Everything's Everything 07 Hitchcock Starlet 08...
TIGER ARMY-Music From Regions Beyond CD
The 4th Tiger Army album! Tracks: * 01 Prelude: Signal Return * 02 Hotprowl * 03 Afterworld * 04 Forever Fades Away * 05 Ghosts of Memory * 06 LunaTone * 07 Pain * 08 As the Cold Rain Falls * 09 Hechizo de Amor * 10 Spring Forward * 11...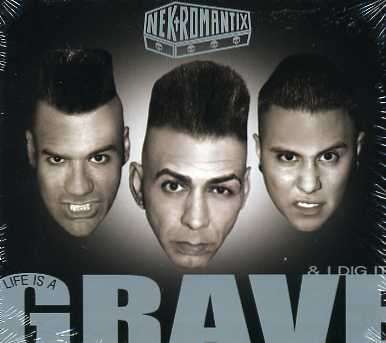 NEKROMANTIX - Life Is A Grave & I Dig It CD
Nekromantix is one of the premier psychobilly bands in the world—a live juggernaut whose shows and albums are a guaranteed good time. None of that changes on Life Is A Grave…& I Dig It!!!, but they're just not the same band. Antithetic...

V.A. - Give Em the Boot DVD
Rancid - Ruby Soho/Tiger Army - Never Die/F-Minus - Light At The End/Joe Strummer And The Mescaleros - Rudie Can't Fail/Rancid - Roots Radicals/Rancid - Maxwell Murder/Nekromantix - Gargoyles Over Copenhagen/US Bombs - US...

TIGER ARMY-Ghost Tigers Rise CD
U.S. Psychobilly! The 3rd album! 1) Prelude: Death of a Tiger 2) Ghost Tigers Rise3) Wander Alone 4) Santa Carla Twilight 5) Ghostfire 6) Rose of the Devil's Garden7) Atomic 8) What Happens? 9) Through the Darkness 10) The Long Road11)...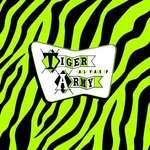 TIGER ARMY - Early Years EP MCD
6 rare tracks: Temptation / Jungle Cat / 20 Flight Rock / American Nightmare / F.T.W. / Nocturnal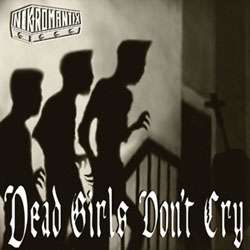 NEKROMANTIX - Dead Girls Don`t Cry CD
TRACKLIST: Black Wedding/ Backstage Pass To Hell/MoonChaser/Struck By A Wrecking Ball/Where Do Monsters Go/Dead Girls Don't Cry/ What's On Your Neighbors BBQ/I'm A ShockStar/ Ghoulina/A Stone With Your/My Name/ Dead MoonWalking/World Of...
NEKROMANTIX - Return Of The Loving Dead CD
Their first strike on Hellcat records! Danish Psychobilly! Tracklisting: Nice Day For A Resurrection / Who Killed The Cheerleader / Nekronauts / Subcultural Girl / Gargoyles Over Copenhagen / Trick Or Treat / Murder For Breakfast /...