Für die Filterung wurden keine Ergebnisse gefunden!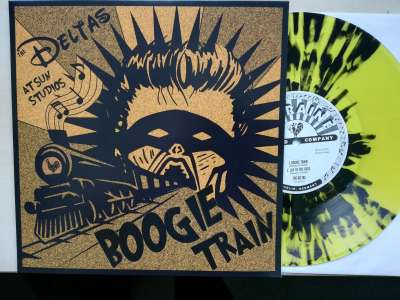 DELTAS - At Sun Studios 10" ltd.
THE DELTAS – the legendary 80's Rockin' Blues & Rockabilly act have recorded 5 brand new original tracks at the legendary Sun Studios in Memphis, TN. On a cool 10" splatter vinyl! Tracks: Boogie Train / Lap Of The Gods / Bubble Up /...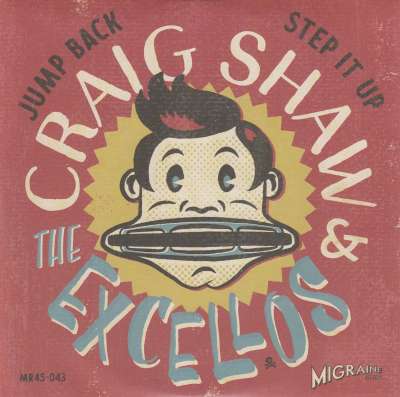 CRAIG SHAW & THE EXCELLOS - Jump Back 7" ltd.
CRAIG SHAW & THE EXCELLOS - Jump Back 7" ltd. Tracks: Jump Back / Step It Up ltd. to 500 numbered copies! Another great artist has found his way to your favorite rockin records label: Craig Shaw! Former leader of the Bopshack Stompers...
JAKE CALYPSO - Who Knocks On My Door? 7" ltd.
The one and only Jake Calypso and his Red Hot. A brandnew 45 from the crazy frenchmen. If you have seen him live – and yes you have – you know that he always delivers a 100%. And so is this record! Soon to be heard at record hops around...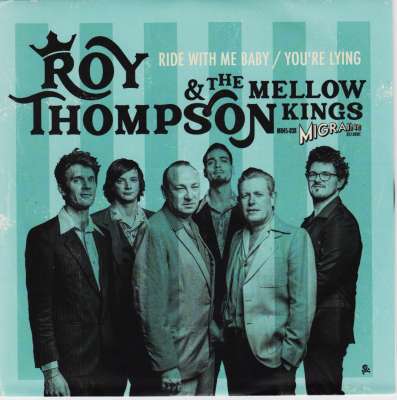 ROY THOMPSON & THE MELLOW KINGS - Ride With Me...
ROY THOMPSON & THE MELLOW KINGS 7"ltd. Rhythm & Blues at its best! 500 numbered copies made! Tracks: Ride With Me Baby / You're Lying
LOUISVILLE BOPPERS - Meanest Thing 7" ltd.
LOUISVILLE BOPPERS 7" ltd. Tracks: Meanest Thing / Rockin' Rolla Mama ltd. to 500 numbered copies! 50's style Rockabilly from Germany!
RAY BLACK & THE FLYING CARPETS - Big Bock Rock...
Ray Black & his Flying Carpets are a four piece Rockabilly outfit from the black forest area (Germany). The band is around for a while and built up a solid fanbase in the south of Germany with their own brand of pure 50's Rockabilly and...
PORTUGUESE PEDRO - Enchilada Boogie 7" ltd.
Portuguese Pedro with his 3rd 45rpm "Enchilada Boogie", now with a full backing band an a never heard before fantastic sound. You'll definitely need this record in your collection. So grab it while you can as it is limited to 500 copies.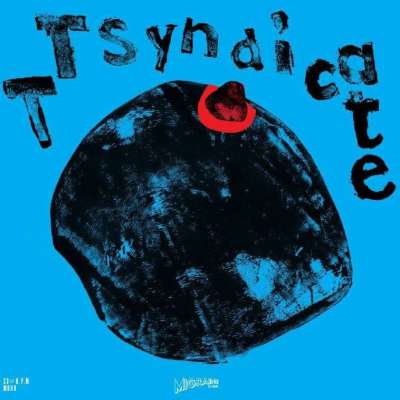 TT SYNDICATE - Same LP ltd.
Wow wow wow wow!!!! Here it is: The first longplayer of Portugals no.1 Rhythm'n'Rockin'n'60s Soul band. Their great mixture of several rockin' music styles results in a huge success throughout whole Europe. So after four 45s on Migraine...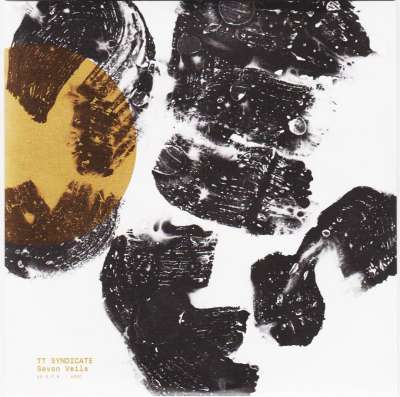 TT SYNDICATE - Seven veils 7" ltd.
Normal 0 21 false false false DE X-NONE X-NONE After three sold out 45's we are proud to present the fourth seven inch by Portugal's finest late 50's / early 60's stiled Rhythm 'n' Blues outfit. TT SYNDICATE are back with a B A N G !...
BILL FADDEN AND THE RHYTHMBUSTERS - Devil's...
The fourth 7' inch of the Fadd-ster and his Rhythmbusters, on Migraine Records, so far. Rated as one of U.K.'s leading Rockabillyacts, he still gamble with his attitude between Johnny Rotten and Johnny Burnette. To rip his shirts,...
DANGEROUS CURVES - I Cast A Lonesome Shadow 7"...
Take 5 top musicians, put them together and let them what they always dreamed of. The result is a great Bluegrass / Hillbilly session now pressed on black gold. Migraine Records recording artist Bill Fadden on vocals, Steve "Humungus"...
ROUND UP BOYS - Scale Rock 7" ltd.
THE ROUND UP BOYS "Scale Rock" / "Much Too Long" Format: 7 inch / 45 rpm Artwork by Johnny Montezuma Fantastic, brand new, 45' by Berlins' very own ROUND UP BOYS!! A great double A-Side Single with top notch rocker "Scale Rock" on...