Für die Filterung wurden keine Ergebnisse gefunden!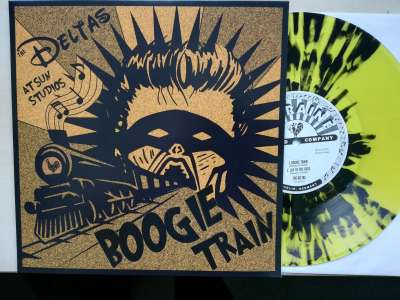 DELTAS - At Sun Studios 10" ltd.
THE DELTAS – the legendary 80's Rockin' Blues & Rockabilly act have recorded 5 brandnew original tracks at the legendary Sun Studios in Memphis, TN. On cool 10" splatter vinyl! Tracks: Boogie Train / Lap Of The Gods / Bubble Up /...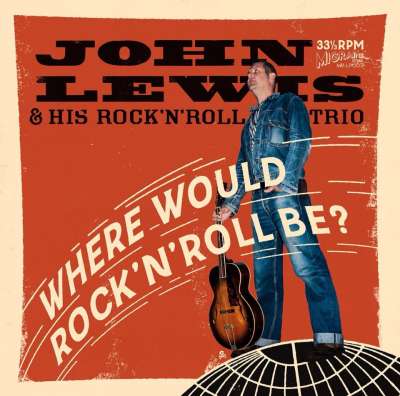 JOHN LEWIS & HIS ROCK'n'ROLL TRIO - Where Would...
The brand new 13 track LP by John Lewis & his Rock'n'Roll Trio. Another hitmaking album on Migraine Records after top seller "Sanity" by one of the … well … most active artists when it comes to the point to paint the town red and...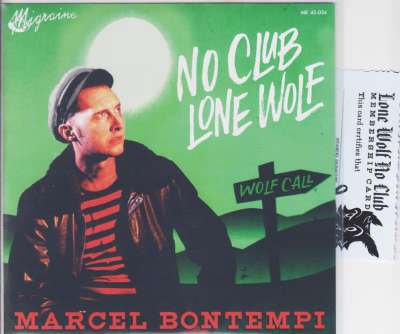 MARCEL BONTEMPI - No Club, Lone Wolf 7" ltd
Originally intended for release in 2014 it has finally arrived: Marcel Bontempi's new 45 on Migraine Records. LONE CLUB – NO WOLF is the legendary lost link with recordings that have been lost, but now are back again from the grave and...
ROB HERON & THE TEA PAD ORCHESTRA - Life Is A...
ROBE HERON & THE TEA PAD ORCHESTRA 7" ltd. to 500 copies, numbered! Tracks: Life Is A Drag / Holy Moly
LOUISVILLE BOPPERS - Meanest Thing 7" ltd.
LOUISVILLE BOPPERS 7" ltd. Tracks: Meanest Thing / Rockin' Rolla Mama ltd. to 500 numbered copies! 50's style Rockabilly from Germany!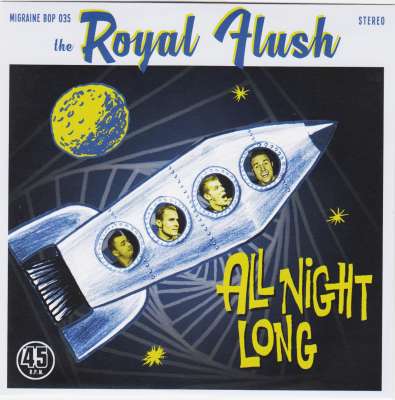 ROYAL FLUSH - All Night Long 7"
THE ROYAL FLUSH 7" ltd. to 500 numbered copies! Tracks: All Night Long / Running Square
RAY BLACK & THE FLYING CARPETS - Big Bock Rock...
Ray Black & his Flying Carpets are a four piece Rockabilly outfit from the black forest area (Germany). The band is around for a while and built up a solid fanbase in the south of Germany with their own brand of pure 50's Rockabilly and...
PORTUGUESE PEDRO - Enchilada Boogie 7" ltd.
Portuguese Pedro with his 3rd 45rpm "Enchilada Boogie", now with a full backing band an a never heard before fantastic sound. You'll definitely need this record in your collection. So grab it while you can as it is limited to 500 copies.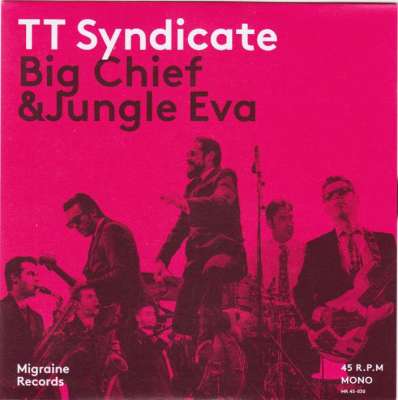 TT SYNDICATE - Big Chief 7" ltd.
The new TT Syndicate 45 "Big Chief!! With a stunning instrumental on the A-side and another goodie from the debut album on the B-side you'll get again a high quality product from Portugal. Don't wait too long – TT Syndicate's records are...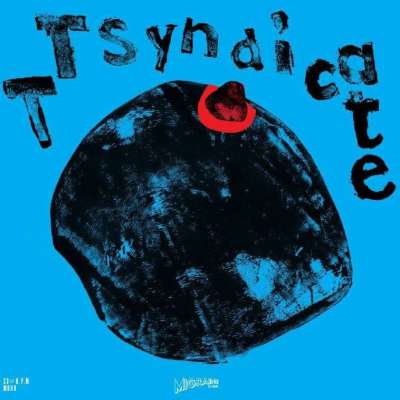 TT SYNDICATE - Same LP ltd.
Wow wow wow wow!!!! Here it is: The first longplayer of Portugals no.1 Rhythm'n'Rockin'n'60s Soul band. Their great mixture of several rockin' music styles results in a huge success throughout whole Europe. So after four 45s on Migraine...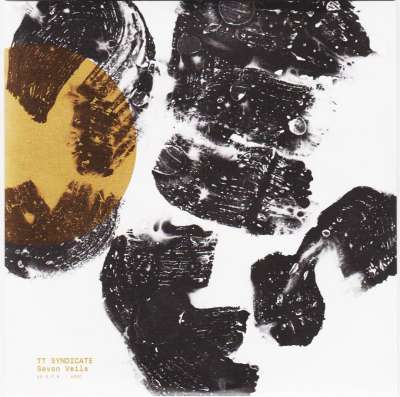 TT SYNDICATE - Seven veils 7" ltd.
Normal 0 21 false false false DE X-NONE X-NONE After three sold out 45's we are proud to present the fourth seven inch by Portugal's finest late 50's / early 60's stiled Rhythm 'n' Blues outfit. TT SYNDICATE are back with a B A N G !...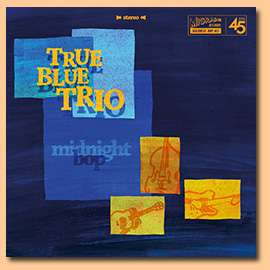 TRUE BLUE TRIO - Midnight Bop 7" ltd.
The True Blue Trio from Spain delivering 2 great primitive Rockabilly tunes. Leadsinger Pike Cavalero with another great project. Tracks: Midnight Bop / I Take My Hat Off To The Blues